A tour to Argentina and partially Chile in 2005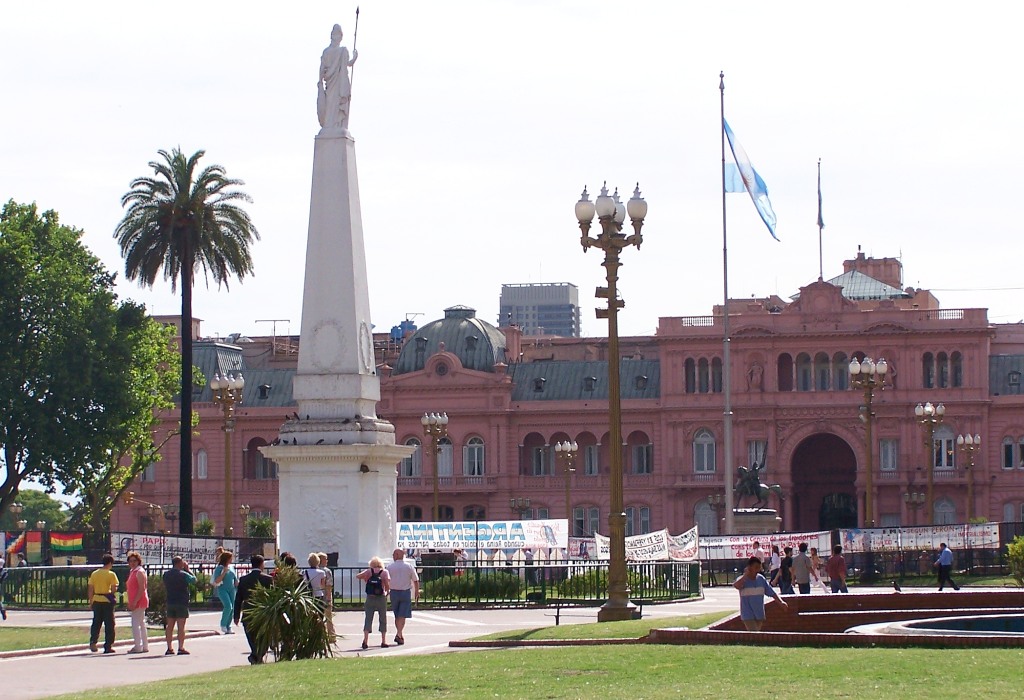 Some of the members of the All Star Hiking club got together and decided to go on a trip. The field was wide open and places like Cyprus, Slovakia and Chile were mentioned during idea stage. So, how did we finish up in Argentina? The decision at one stage was to go to Chile and I tried to get a book about Chile at Exclusive and only found one on Argentina. Thus we changed our plan and went to Argentina instead.
The tour was in two parts, first we went as a group to Buenos Aires, Iguazu, Bariloche and Calafate. Jim and Frans joined us in Bariloche and stayed on with me to do some hiking in Torres del Paine (Chile) and in Ushuaia (southern most city of the world).
The picture on the left shows the preside4ntial palace in Buenos Aires, it is the place where some of the film 'Evita' was made.
The story has been subdivided into those areas, just push the buttons and off you go.