Madeira 2003
Surounded by the waters of the Atlantic, but close to the African coast Madeira enjoys a climate where colourful flowers thrive and magnificent wine is produced. It is an island founded on rocks and its original inhabitants came from Portugal about 500 years ago. They called themselves 'Madeirans', created a well-ordered society, acquiring a reputation for hard work and warm hospitality. They produce the world-famous madeira wine, marvelous embroidery and in modern times their sunny island has become a haven for northern Europeans (Ed: Germans, lots of them) who find there all the comforts that they could wish for, set in spectacular mountain scenery.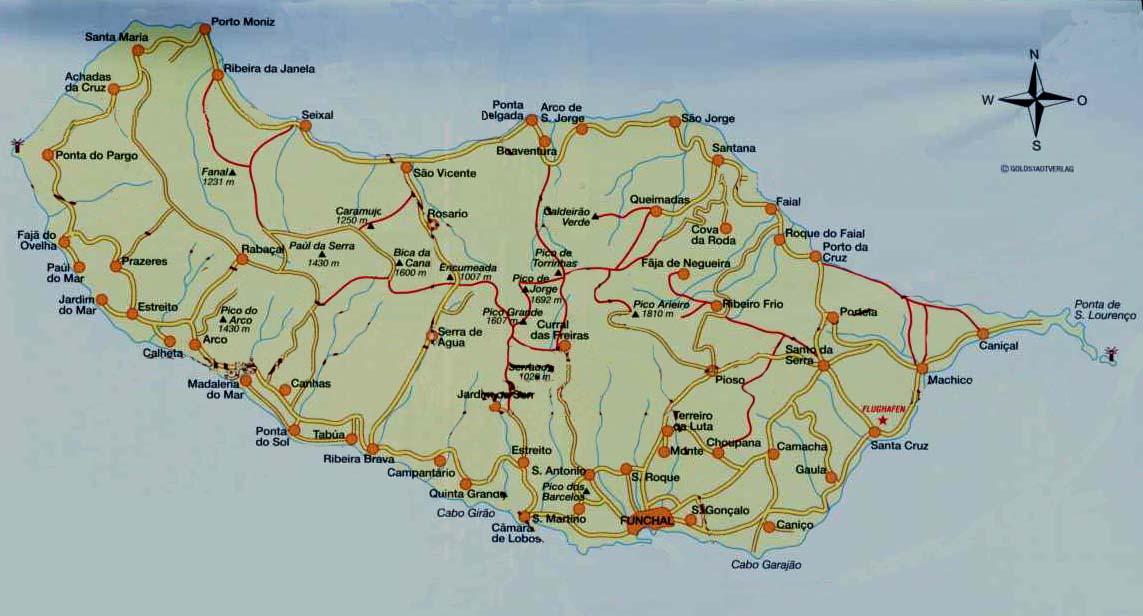 There you have it, that was a quote from my travel book, it doesn't tell everything about the island but at least gives a taste. Let me add, it is an island of stunning coast lines, green forests, magnificent levada hikes (these are hikes along the water channels), wild mountain scenery and climate zones from sea level where you could call the climate tropical to the high mountain tops (1800m) where at times it snows.
So we went there, a group of 12 hikers, to spend a week on the island and a few days on the mainland. Everybody agreed that this was a super holiday.
Madeira was selected because Eric has many customers who originated from the island and especially one of them offered his sister's hotel in Ponte Delgada at cheap rates to us. A bit of an explanation on the social aspects of the Madeirans here in South Africa, there are many of them. It was mostly in the 60th and 70th that we saw an influx of people from Madeira, many of them coming through Mozambique and Angola, forced out by their then new communist and racialist governments.
Many of them started by setting up vegetable shops and later moving into cafes and now shops. On a whole they have become very successful business people and I admire them for that. They have not forgotten their roots and we have come across a few of them who have build up a second existence in Madeira with the view of moving back permanently on retirement.
So, now how do we organise the trip report? I have split it up into day segments and you can just click the hyperlinks below to get to them.