Buenos Aires

Day zero (27-11-05)
My alarm went off at 3h15, at that stage Eric and Tiens were already up, preparing for our trip to Jan Smuts airport. It's been a long time since we have been on the road so early.
Malaysia Airlines didn't disappoint us, they were only one hour late. And off we went to Cape Town for a stop over and a coffee break in the local coffee shop. Yes, they let us out, but not for long. And then the looong haul over the Atlantic to Buenos Aires could commence.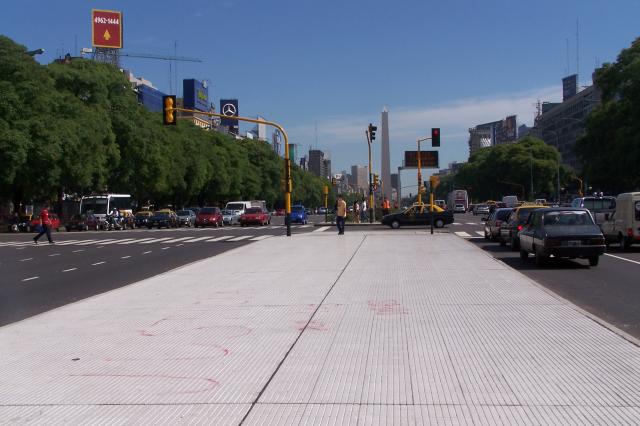 Over the Atlantic the immenseness of geological time became true. To think here we are traveling at about 600 km/h groundspeed for hours and hours over something that started moving apart 240 million years ago. Quick calculation, at a distance of 6500 km (as per my GPS) the movement away from each other happens at 27mm per year.
It took a long time to clear passport control, the queue was extremely long (one minus point for Argentina). By the time we came through our luggage was standing next to the carousel.
Monica was sent by Arturo to receive us and surprise Arturo was there in person as well. Half of us were going with the ESG (English speaking guide, that was Monica) in a minibus at $15 each. Whilst we, that was Eric, Tiens and us had decided to rather take the public bus at $1.75. When Arturo and Monica warned us about this again we succumbed and took a normal taxi, which cost us A$106 in total or $7 each. Still cheaper than Arturo's transport and in fact we got to the hotel first, that was hotel Castelar in the Av de Mayo.

Day 1 (28-11-05)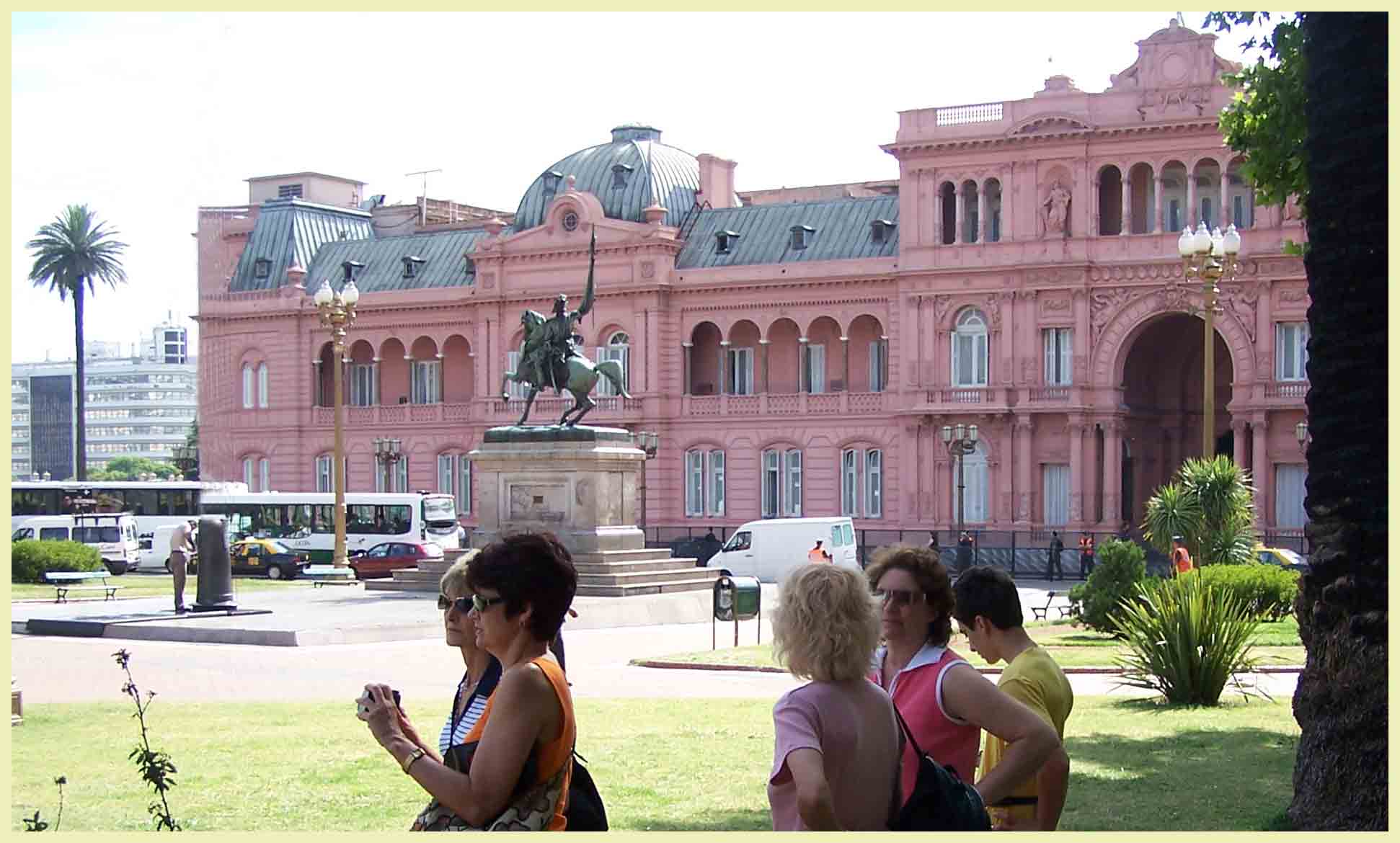 Active morning, took a walk down to the Av de Mayo to the Plaza de Mayo. That was before we climbed into the bus at 10h00. Our ESG was Monica again. And of course she took us to the Plaza de Mayo, which is possibly the most historic place in the town. Some old building from around 1500 is still there and also Evita's palace, the place where the president stays. Those that have seen the film immediately recognised the place.
La Boca used to be the immigrants town consisting mostly of tinshacks and houses. With a bit of colourfull paint they are now trying to attract tourists. It's got lots of touristy type shops and restaurants, I think it's a dump.
We paid a visit to the Cementerio de la Recoleta, it is this well-known cemetery. Evita's coffin is also here. Monica told us the story how Evita had planned to have her body embalmed and placed in a crystal coffin, similar to Stalin and Lenin. Fortunately she was deposed before it came to this.
Lunch was at the Pistonrod Restaurant, so named because the racing drivers, Fangio and others, where hanging out there. To finish off the day we hiked the 20 city blocks back to our quarters.

Day 2 (29-11-05)
This is being written in the Via Bariloche bus taking us to Iguazu. It's the way to travel, the seats are extremely comfortable and the service is great. But let's start in the morning. The first action was to go on a boat trip through the Delta. It's the area to the west of the city where a number of rivers come in forming a delta of numerous islands. The area we were passing through by boat is mostl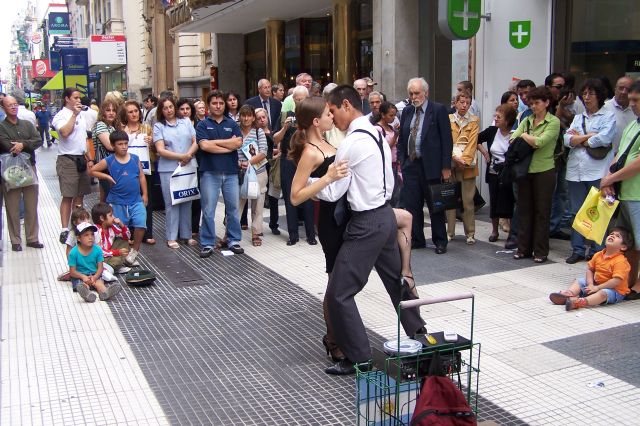 y weekend houses, access to them is only by boat.
The afternoon was spent getting to know the Subte (the Underground Railway) and to do a bit of driving around in it, just to get the feel for it. We went to the Plaza de Mayo (Line A), walked some shopping street, watched some tango and picked up the Subte again at San Martin (Line C) to get back to the hotel.
And then we had to get to the Retiro bus station, a taxi had been organised for that. We could easily have done this by Subte.
This bus idea was great, we had luxury and as a family also the front seats, 1, 2 and 3, those are the seats upstairs right in front, overlooking the countryside in driving direction.