Bokkraal (17-19 August 2018)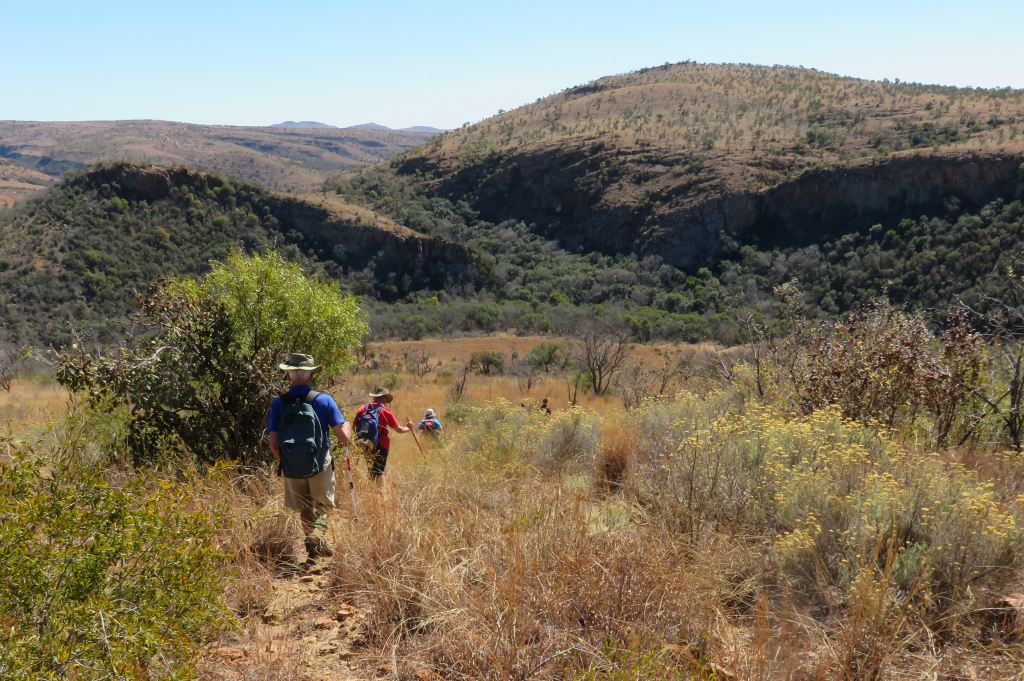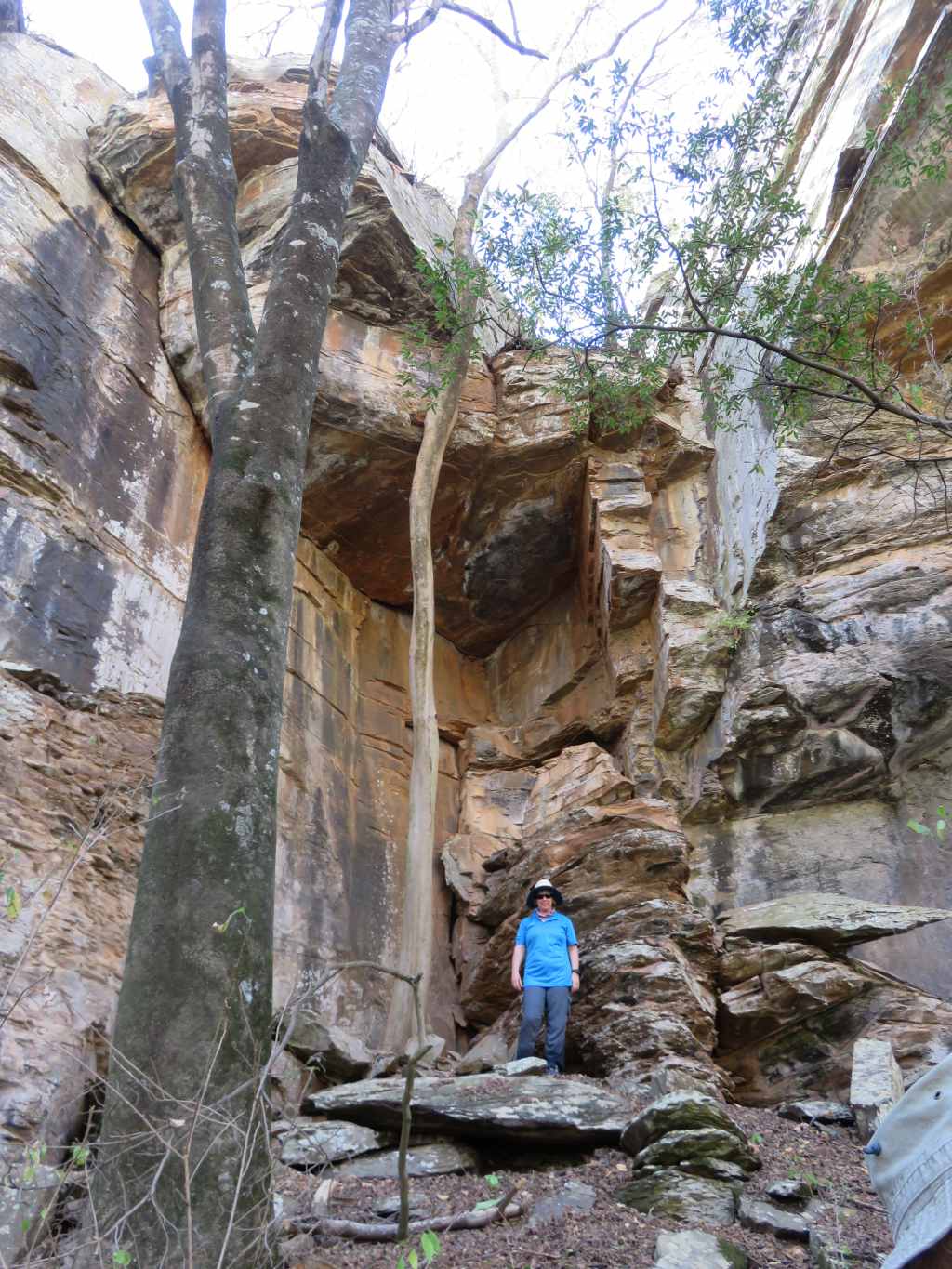 It is the third time we have been to Bokkraal, check 2012and 2013. I thus have problem of which pictures to present. I have shown the Tufa waterfall previously, as well as the rivers.
We, that is Eleni and I, first had to attend a funeral of a 103 year old relative which made us late in getting there. Nightfall was setting in, navigation was by cell phone GPS. That worked fairly well, we only overshot the turn off onto the dirt road because of a loss of signal. That was quickly corrected and we made our way along secondary, tertiary and 4x4 roads to the Bremer House, where we stayed.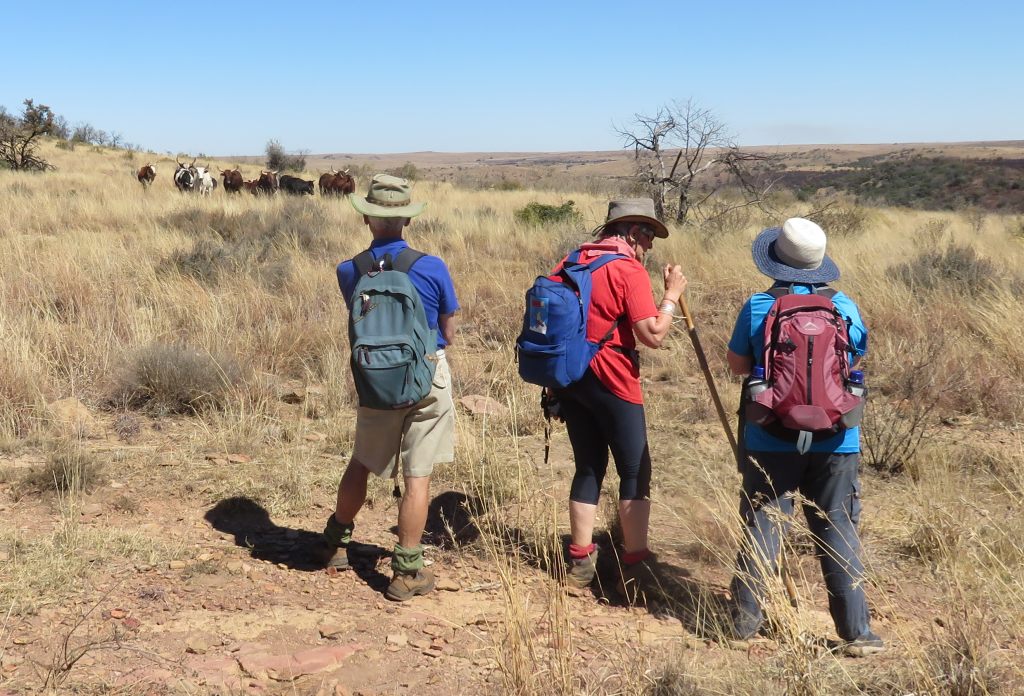 The hiking route wasn't too clear, so we blundered around for a bit until we picked up the proper path and went past the Tufa waterfall, having a quick look at the overnight huts there. They met with our approval and on we went to the slate diggings. My intention was to snoop around there and not to leave until I found a fossil. I got something, not sure what it is, looks like a bone or so.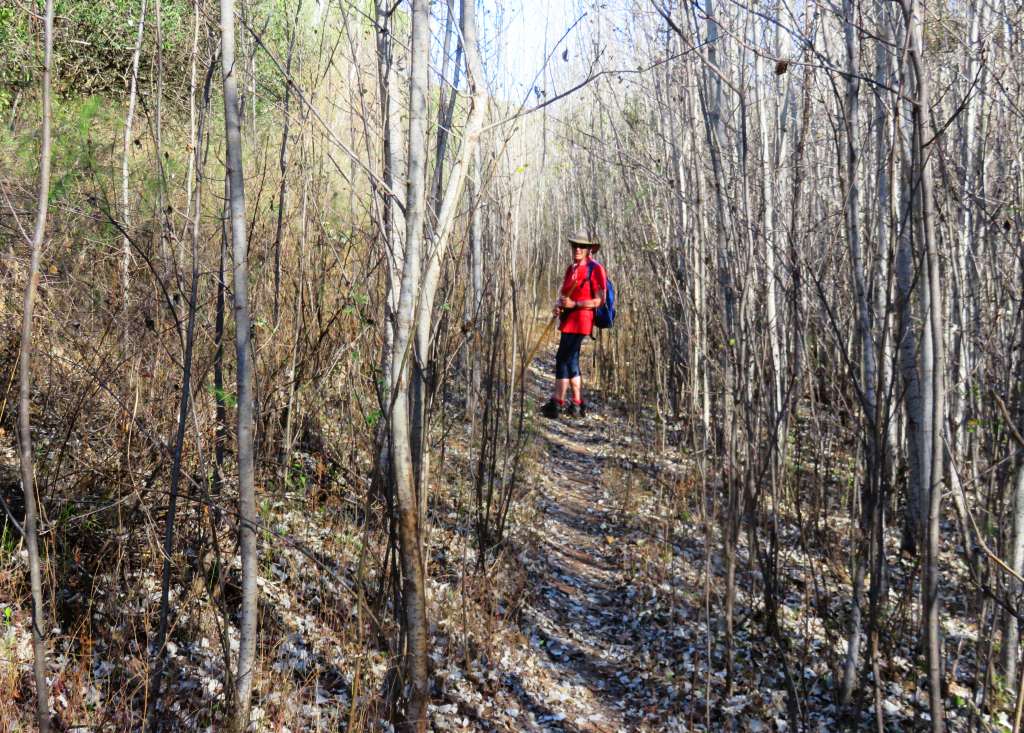 And then we really got lost. I suppose its my doing, through the gate I knew we had to turn off to the left. I never saw it but after some distance decided that we had gone too far. A search party was send off in all directions coming back with no definite answers. So we trundled back with Michael running back, he returned with the good news that he found it. It was actually clearly marked, we were most likely too busy talking to notice it.
Now it was over the mountain, past some friendly cows, down into the Bokkraal river and along. We were back by about mid afternoon.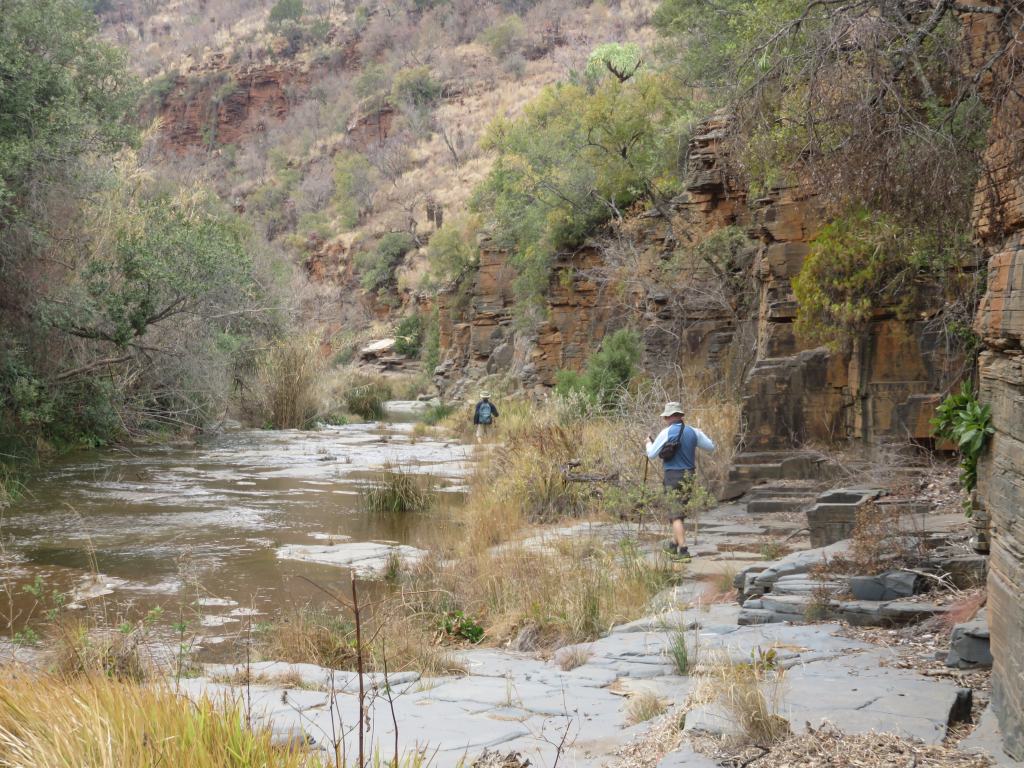 In the morning, Sunday, some of us wanted to go back to the slate place to look for interesting patterns and some wanted to do the river walk as we had done last time. Those were the three camel men doing this and here is the picture.