Bokkraal hike (26-28/July/2013)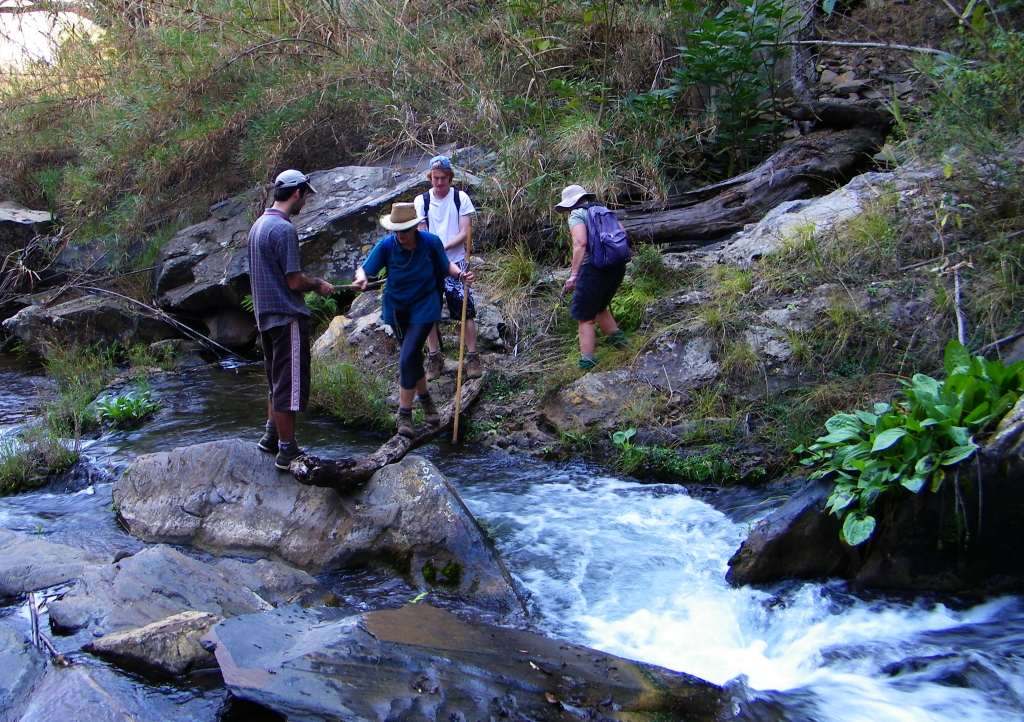 We did the hike about a year ago and it came up again, so why not, was nice enough for a repeat. And the same happened again as last time when we got there, our accommodation was changed and we got upgraded to the Bremmer house. Nice place, big kitchen, large dinning room and good enough beds. The only complaint is that this time it took some effort by Allen to get this sorted out to our satisfaction. Tackled the same hike, down to the river, along to the Tufa waterfall, over to the slate factory and up to the grassland. The distance, according to the farmer, was going to be 12 km, when we were just half way through I could see on my GPS that this was not going to be the case, it was much less. Tania measured 8km on her GPS at the end of the hike.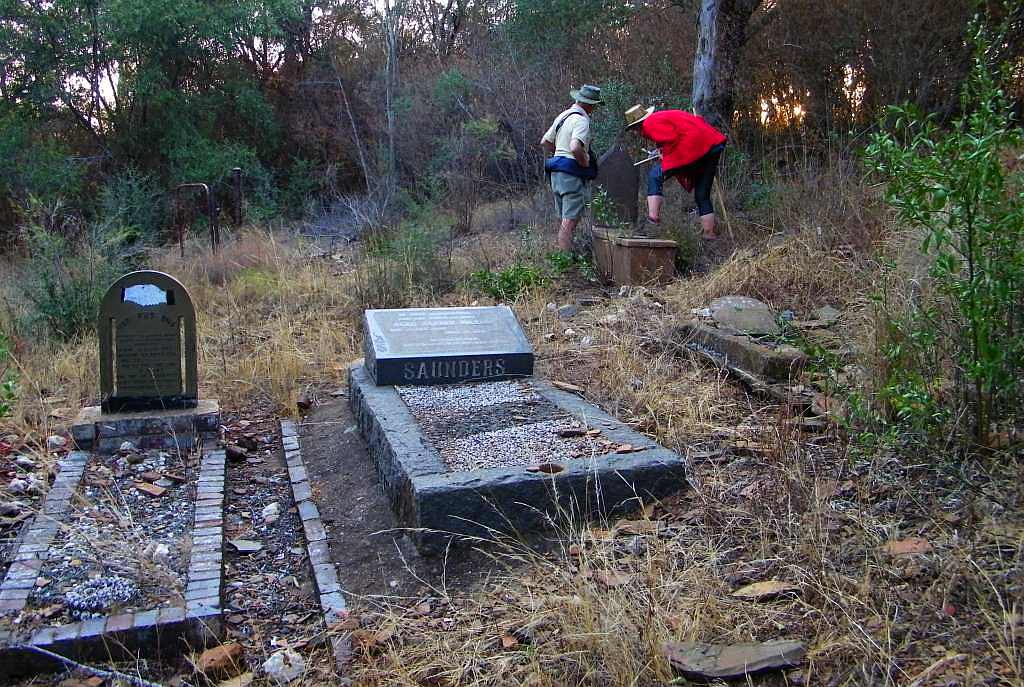 So we got back fairly early and after some lazying around and drinking coffee some of us could go on a short journey down to the other house and the river. A nice discovery here, at least for me, was a small old farm grave yard, some of the grave stones were still readable.
The evening was spent around the braai fire and sitting at the dining table discussing this and that, nothing earth shattering. A shortish walk was called for in the morning, we did what the farmer had suggested, just make a loop along the Groot Mariko river. So we did, following the river to a point where the irrigation channel starts. To get back it was suggested that we walk in the river, it meant that we had to get our feet wet. It was fun.
Lunch and packing, we were off back home.