BOKKRAAL (2/4-March-2012)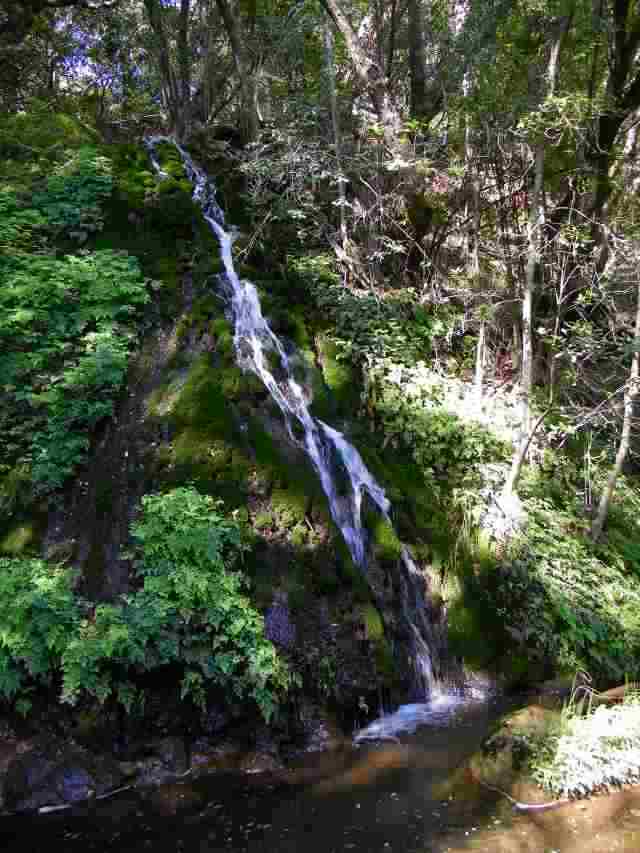 A very pleasant hike. Coming up the road towards Koster one would not have expected that. Here the country was mostly flat with a few hills here and there. That only changed drastically when we came close and were descending into the valley. Another great plus was that our accommodation had been upgraded from a non-electrified hut to a proper house with power. Who was there? Jenny, Judith, Frans, Jörg, Eleni and me.
The weekend started off badly, I had a call from Jenny who had hit a pothole on the road to Koster and lost control over the gear box, couldn't change gears. Fortunately she found a mechanic in Derby who fixed it temporarily with a piece of wire. I saw the pothole on Sunday going back, its on the national road and was still there, no attempt having been made over the weekend to at least fill it. It is disgusting to see how irresponsibly these people are running the country.
The hike on Saturday was great. A number of attractions make it interesting. The route goes down from the house to the stream and following the stream up until we got to the Tufa waterfall. What is Tufa? Look at the text box.>
Leaving the river bed up we went past some places where slate had been mined. We spent some time there searching around to find pieces of slate with fascinating patterns. It was fun.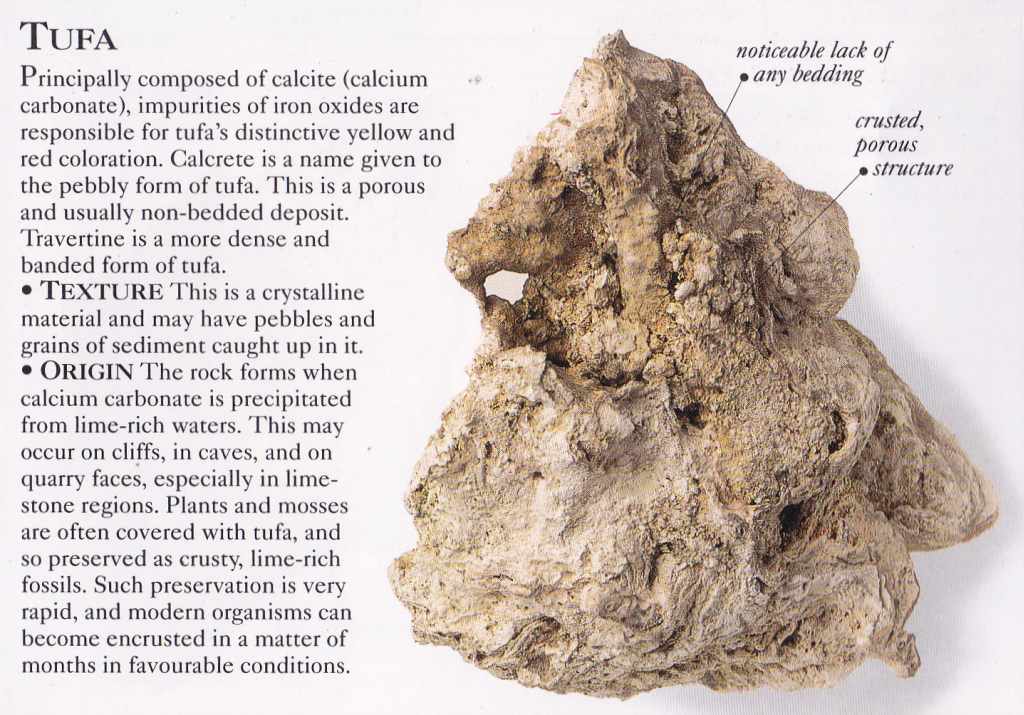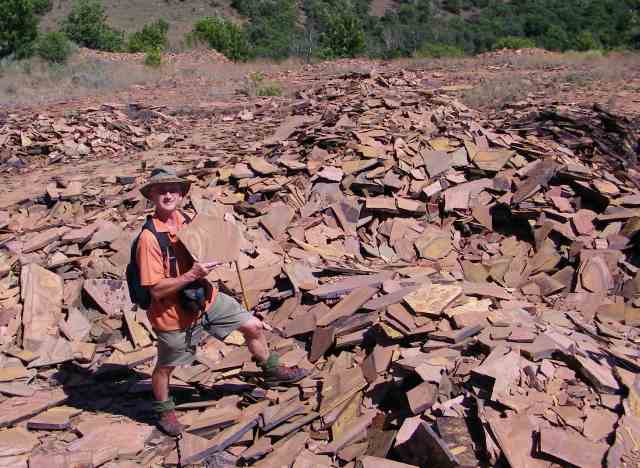 Up, out of the valley we went, going parallel to the stream, dropping back in at some point downstream. A swimming stop was called for with some of us participating. The water was not very warm, but bearable.
The remainder of the hike took us back to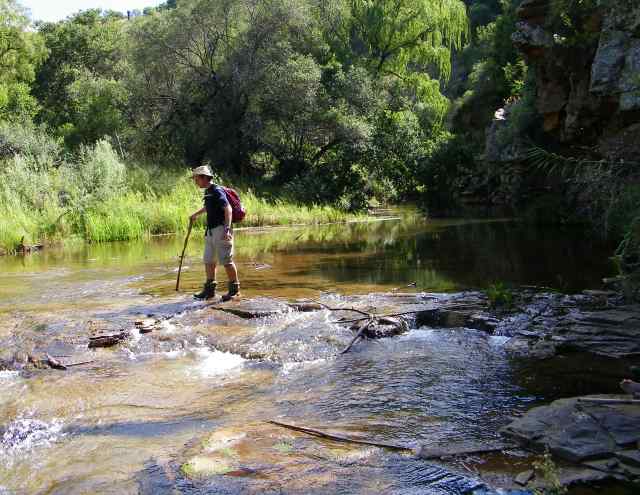 >where we first got down to the stream and back up to the house. A pleasant evening with talk and games rounded off the day.
We didn't do the short hike on Sunday because we, Eleni and me, had to leave early in order to attend a memorial service in Johannesburg.