Tepelkop hike (19-21 June 2015)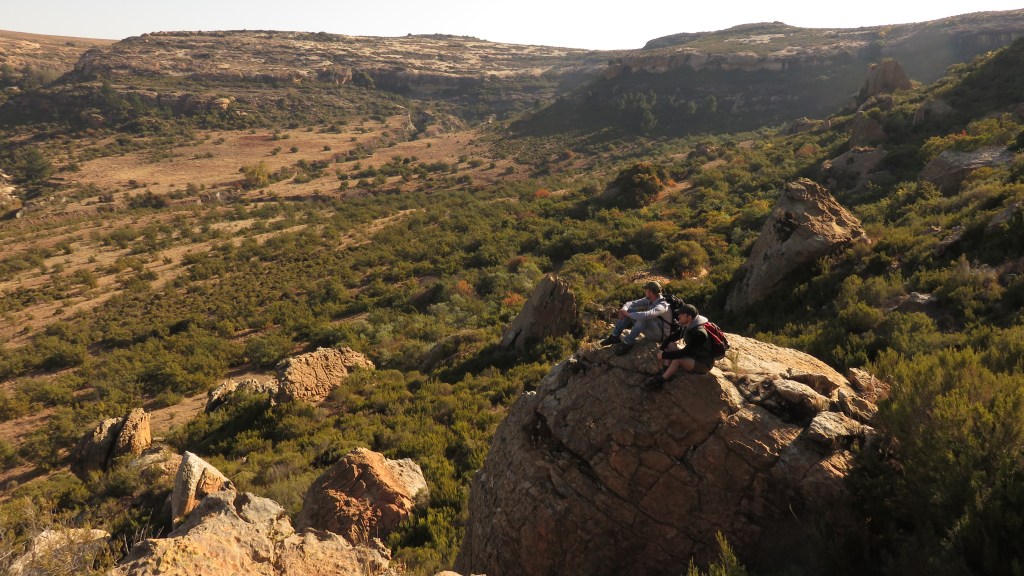 The previous time we did this hike was in 2006 and strange enough none of us could remember much of it, it was thus a new hike for us, the blessings of getting on in age and forgetting things.
Got there Friday afternoon, accommodation was good. Two rooms with 10 beds each, two bathrooms, kitchen and lounge. There is more outside, but the temperature didn't allow us to use the lapa.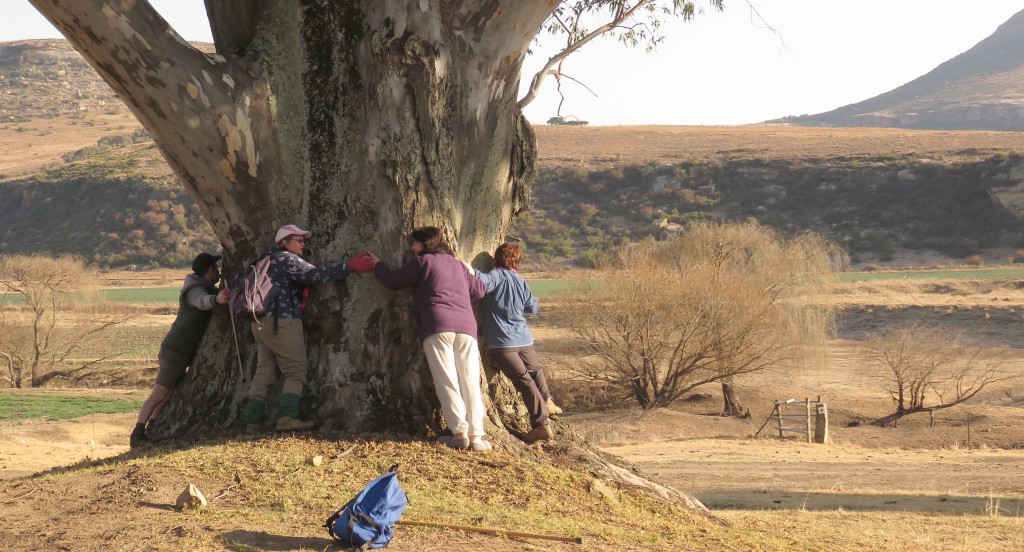 First we had tp measure the tree (Eucalyptus) outside the house, it took 8 people. Not as many as the Eucalyptus tree at the Wag n Bietjie hike, which required 12 people around the circumference.
Uphill was the first stage of the hike, from 1700m to 1960 with an extra to the top of Tepelkop, 2020m. Enjoyed the vista, 360°, from the top deep into the Freestate.
As usual there were the slow and the fast hikers, the slow group kept on stopping to discuss some interesting find. Sandstone is full of fascinating phenomena that beg for an explanation.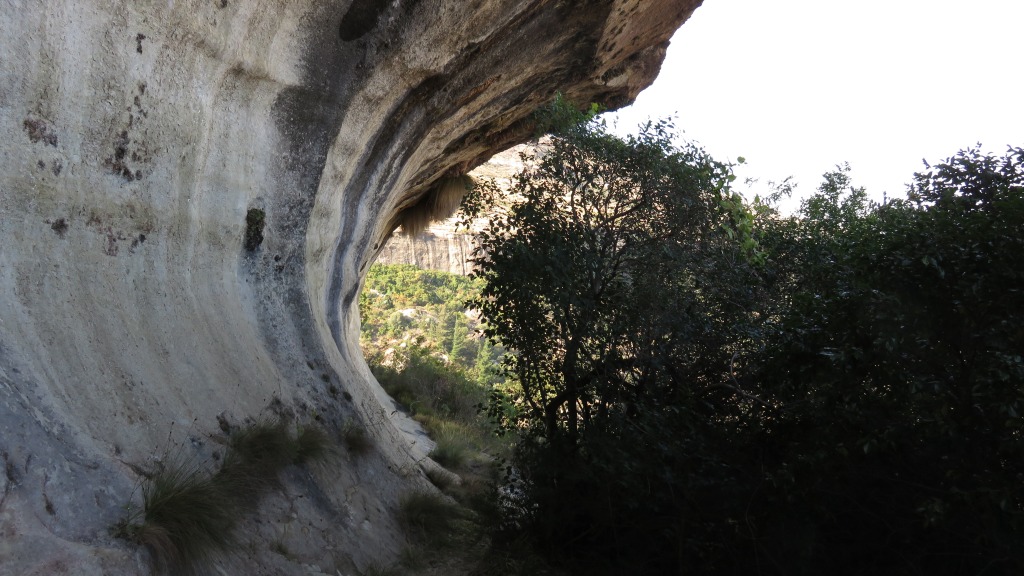 Eventually we did get to the shoulder which is the turning point, it's looking into the next valley which we know is part of the Holhoek hike.
We now went downhill and along the bottom of the cliff. The cliff was amazing, erosion had carved out the sandstone such that an overhang which looked like a wave breaking at the beach frozen in time. Also the plant life on this mostly wet wall was of interest.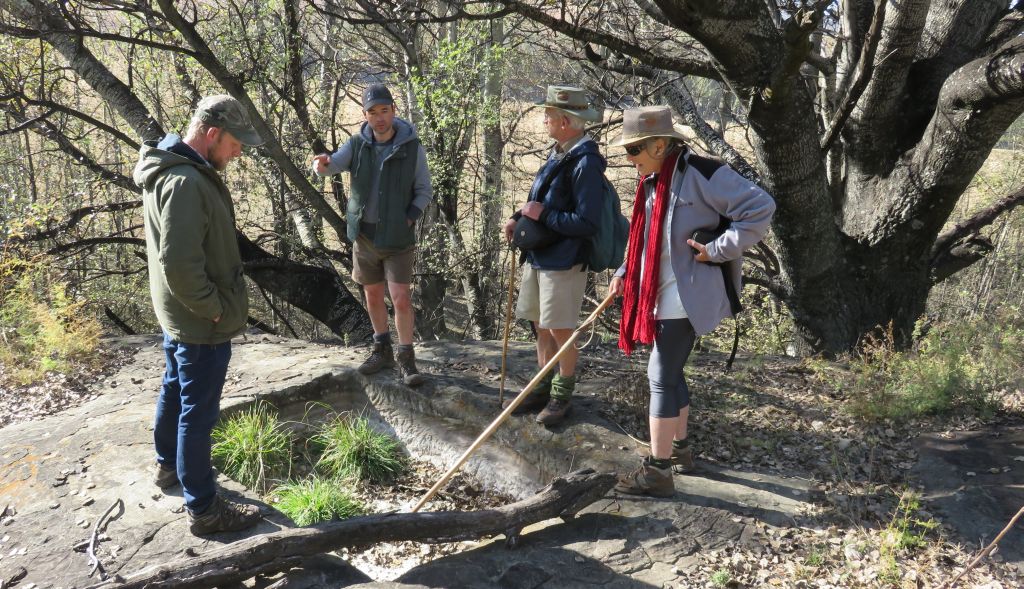 A short hike was attempted the next morning to take us to some bushman paintings. That was a failure, we never found any. But what we did find was a sheep dip, identified as such by Wynand, cut out by hand from the sandstone. Nearby was a more modern dip with steps on the one side, but also entirely cut out from the rock.
And then there was the birthday party of Jörg, 40 years he is celebrating. Charmain sent along a beautiful birthday cake with a picture. We felt sorry that we had to cut the cake and eat some of the picture.