Ribokkloof (20-22/Feb/2009)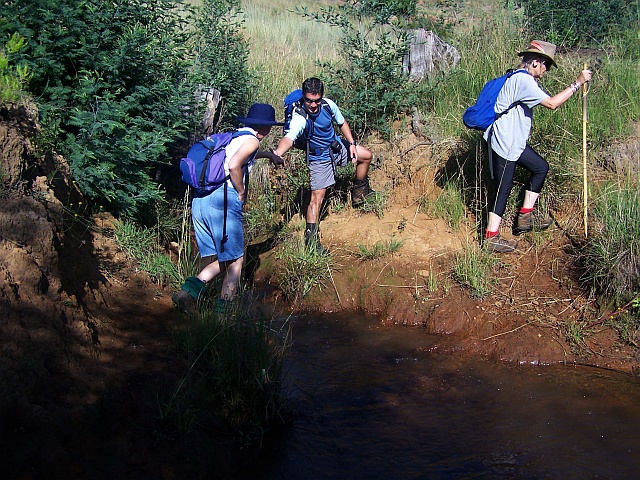 It was a bit of a hassle to book a venue at fairly short notice, but it was a Good Book as it was fairly close - guarded at Reception by a teeeeeny dog under a LARGE sign that read 'Beware of the Dog' - comfortable accommodation for 10 people, and pleasant enough if somewhat featureless hiking, unless one considers a large group of day hikers with whom it was impossible not to get mixed as there were a couple of 'gestremdes' in their midst and we could not escape them or get to the lunch and tea stops first!
However the evening was enlivened by a braai under a little thatch umbrella, fed by a Towering Inferno which was doing battle nearby with a persistent drizzle, followed by rather noisy games of Charades and Black Bitch. Lydia and Frans the stars here - to be remembered for team selection for next time!!!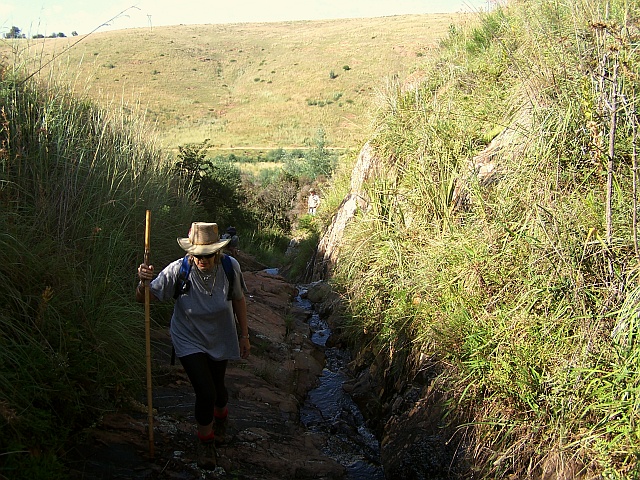 The next day was noteworthy for the number of Non Hikers lounging in the shade under the trees, while the four Camel Men undertook the short hike, finishing off with a rather showy swim-in-the-nude in the nearby pool.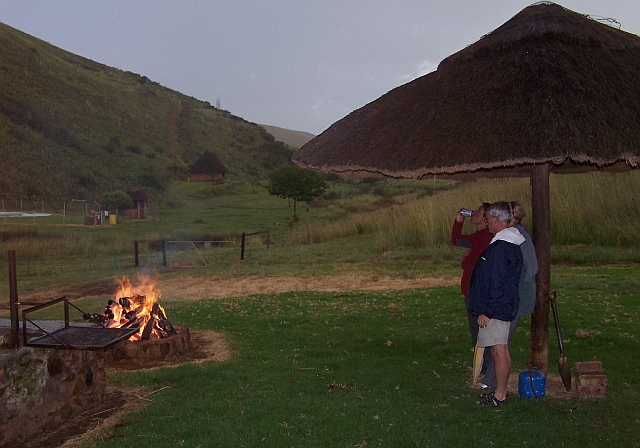 Other items of interest were: Oscar's Chocolate Sale, which went well (shades of Roger's Dishies!) and Judy's leg cramps which just would not disappear, and us "girls' " en route back home visit to the Buddhist Temple at Bronkies. Did anyone else go? It is impressive.
Jen

No, we didn't go, had a break in the Burger King in Middelburg and went home from there.
And where was the hike? On the road from Middelburg to Stofberg.