Mount Everest camp (21-23 May 2021)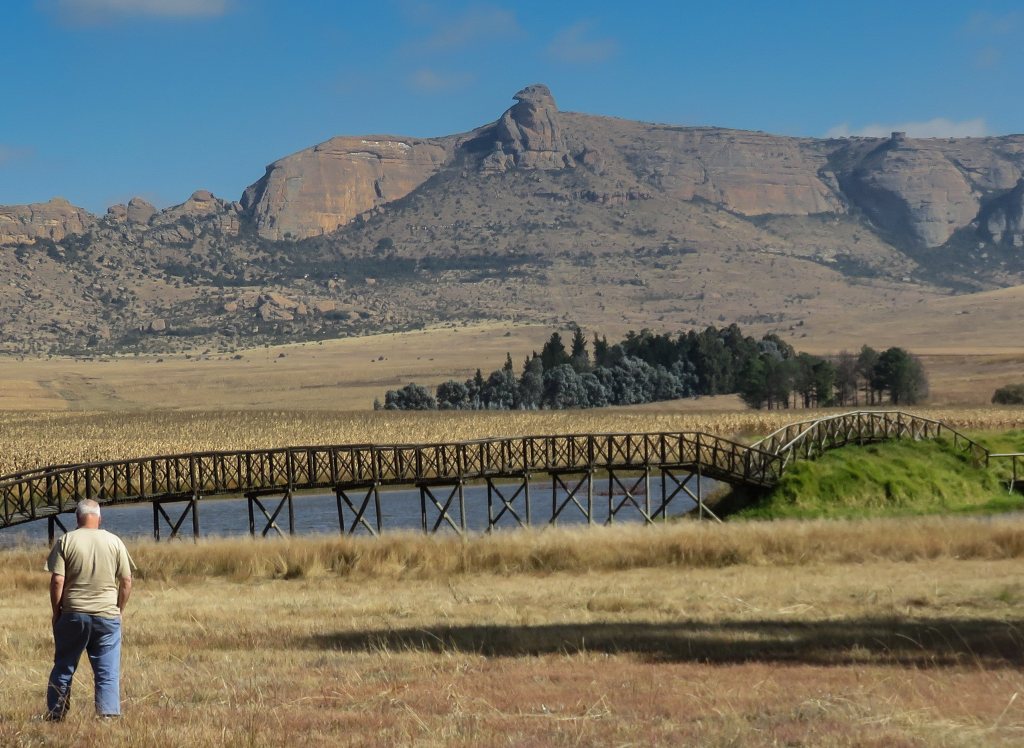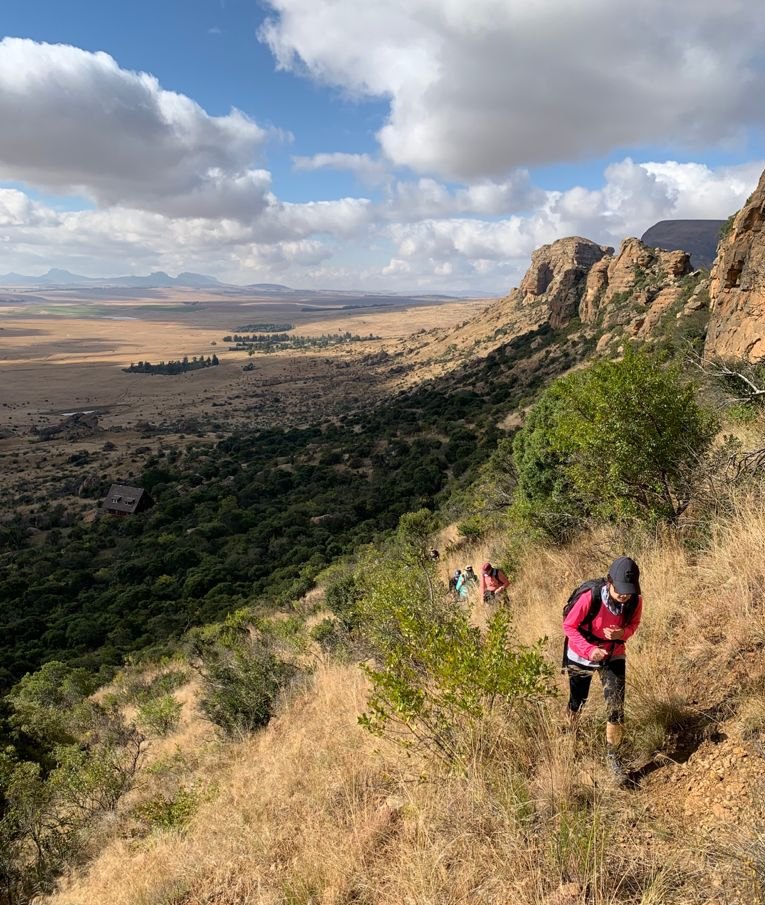 We had a record turnout of 25 participants, a number we have not seen for many years. The Mount Everest Resort is near Harrismith, so to say just behind the mountain. It has a number of chalets of which we occupied four of them. We all arrived on Friday afternoon, some earlier, some later. I can't list all the names, there were to many of us. The usual core was well represented.
The hike of the next day (Saturday) was going to be up to Aarentskop (Eagle's head). The picture above clearly shows why it is called by that name. This is a steep climb up the hill. Not everybody joined this one, a small group of invalids, me included, did a shorter hike up to the canon balls. This was basically along the road, even walking, something that my new knee could handle well. We didn't get to the canon balls because that involved clambering over rocks and stones. Close to the road, lower down near the road is an example of those, see picture below. I still like to have them explained.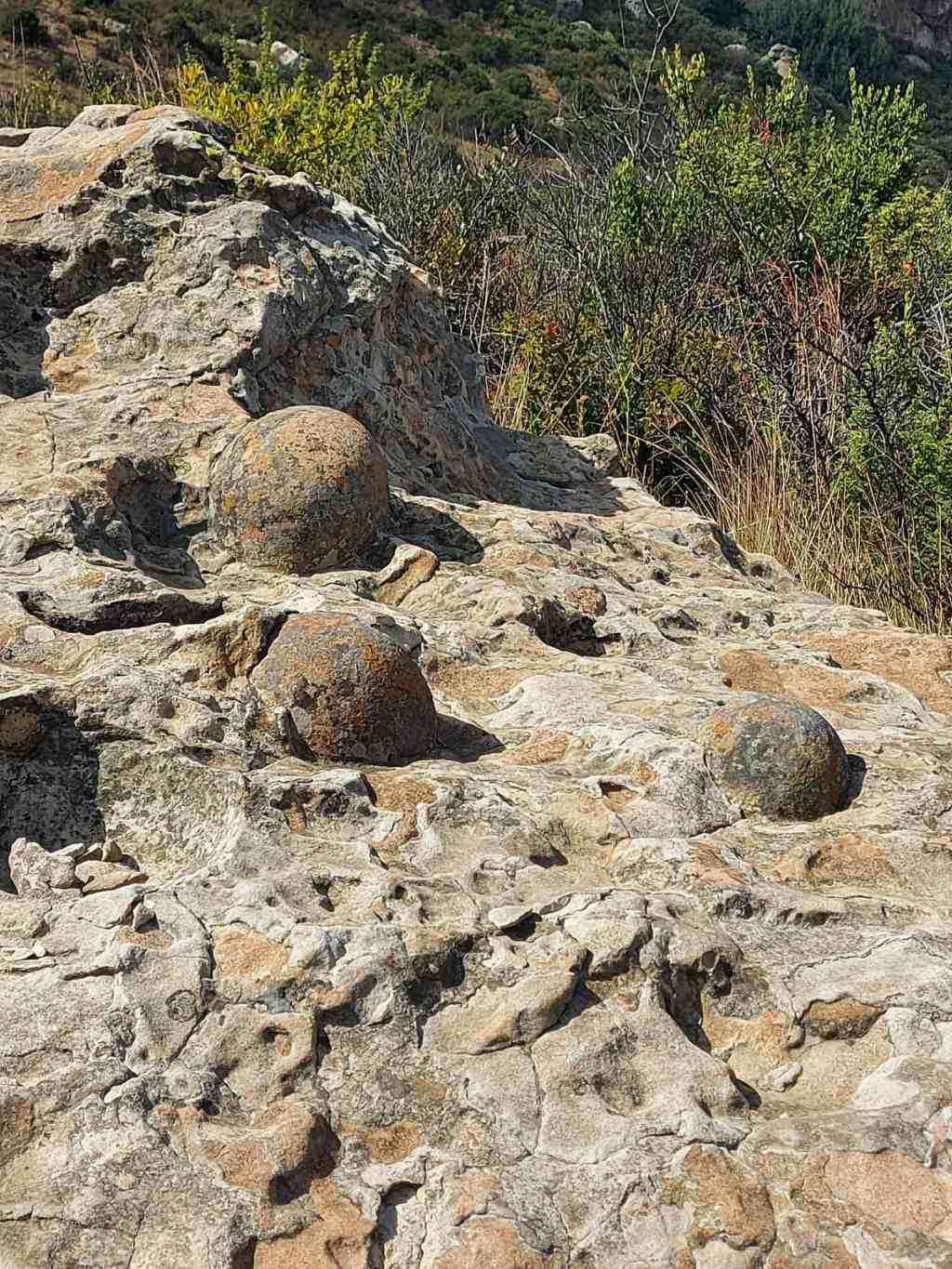 The main group made it to the top, with some of them actually climbing up onto the Eagles head. Late afternoon we had cake for Michael and Almé' s engagement and more cake for my forthcoming birthday. This was followed almost immediately by the evening braai. Some of us didn't last too long because it was cold and the warm bed was calling.
Next morning we had the main group going up to the canon balls and around the back of the mountain back to camp. Some of the others, me included, went down to the dam near the entrance. It has a bridge taking one to an island, bird life was very sparse so we didn't linger. Just explored the farm by car, checking out how the others were doing and inspecting the other camp.
Overall a nice weekend, accommodation is good, although needs some attention, but that didn't diminish our enjoyment, and we did take note that there is work in progress to get the place in a good condition again.