Zongororo (16-19 June 2017)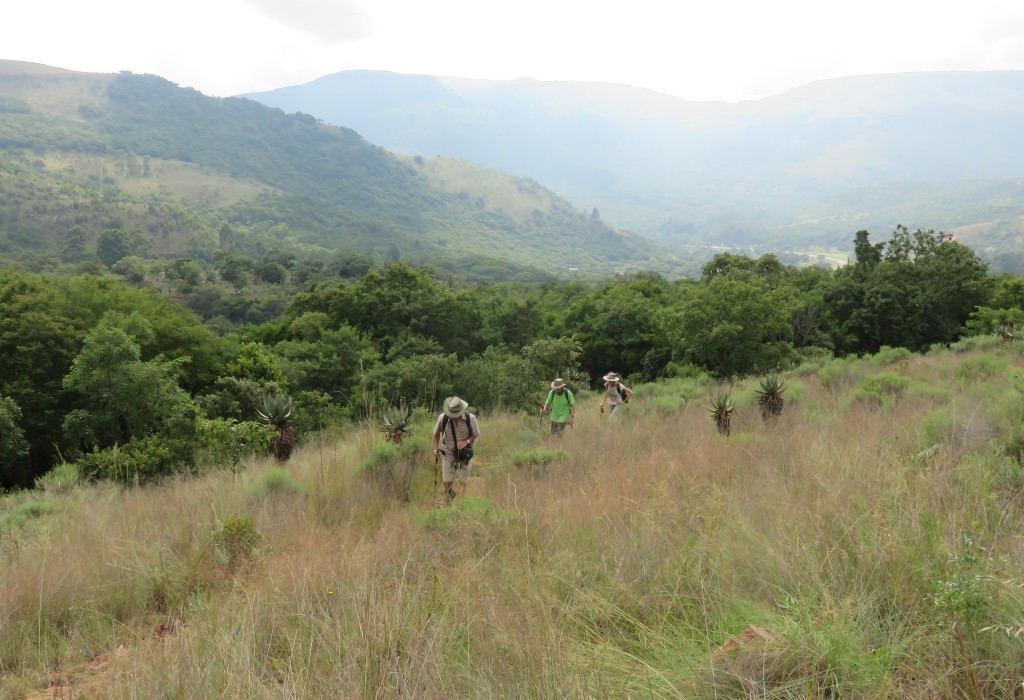 Zongororo is a guest farm concentrating on hiking at Waterfall Onder, and Waterfall Onder is below Waterfall Boven in the Eastern Transvaal. A lovely place with good accommodation, it had two to a room and made up beds. Thus no need to bring sleeping bags. It's actually not called Waterval Onder any more, it's now Emgwenja, but I don't worry about that. The 'big' hike was on Saturday morning, this was going to be 12 km, but for some unknown reason turned out to be about 7 km. From the start it was up with short stretches of down. That was from 1252m to 1469m. The path is well marked and maintained, but we found it a bit featureless, but not to worry the Sunday hike made up for it. What was interesting was to try to figure out where the train runs. There were lines in and out. The track follows a convoluted route of in and out and curves, all to minimise the slope.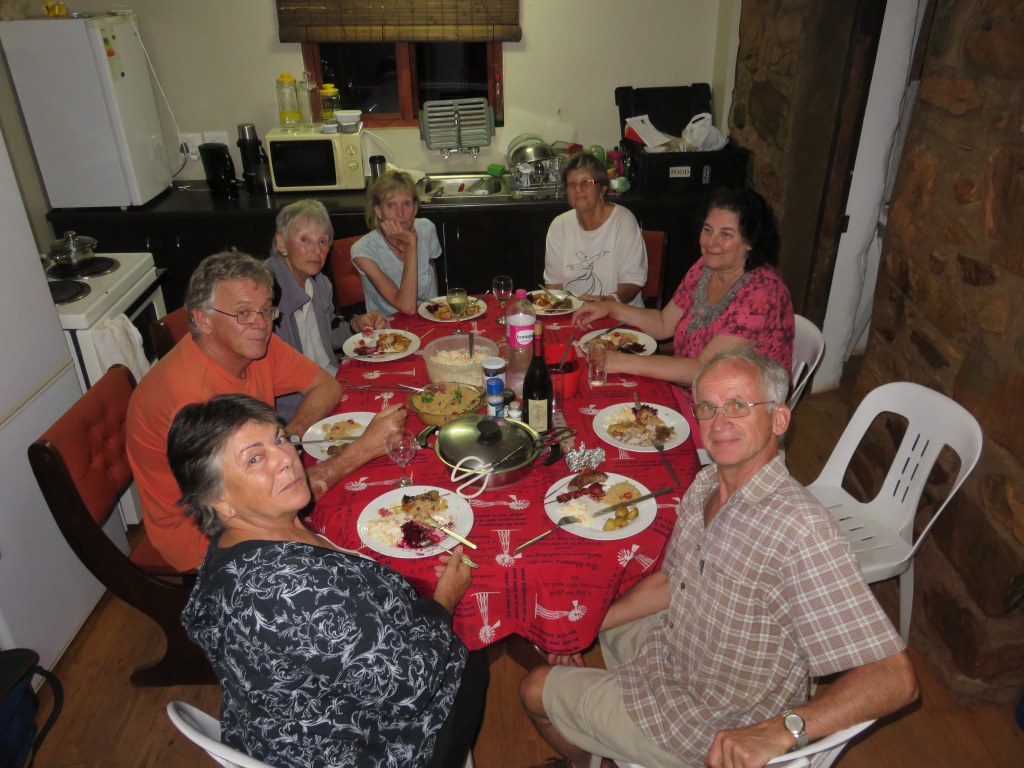 Near the top we had a rebellion, Jenny wanted to take a short-cut down following a road, out of sympathy I joined her, as I also felt a bit puffed. The others, Frans and Janine, carried on up and reported later that we had been very close to the highest point when we split.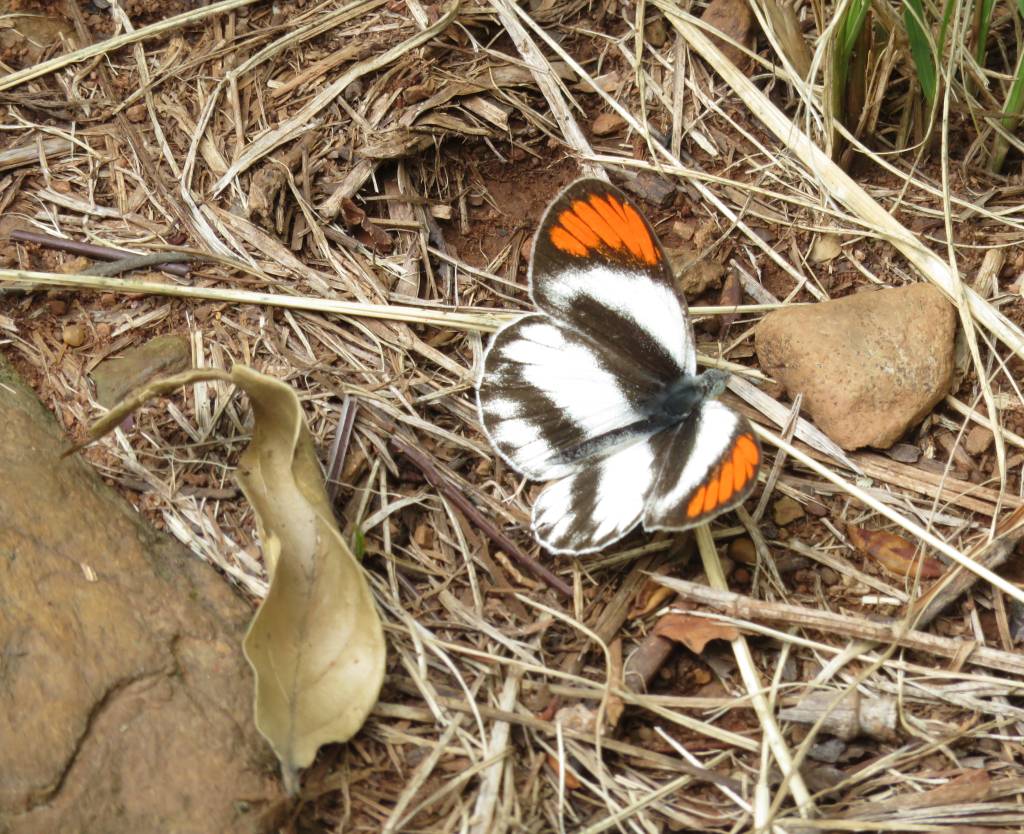 Coming back fairly early we had to do something else. And that was going into Waterfall Onder looking at the Krüger house, the place where president Krüger stayed for a few weeks in August 1900 before leaving for Europe. There is also a cemetery with British graves from the Boer war, and others of the local population. The communal meal in the evening was followed by a few rounds of card playing. Sunday was a very pleasant hike. It mostly followed the Elands river and for some distance we had a levada on the left.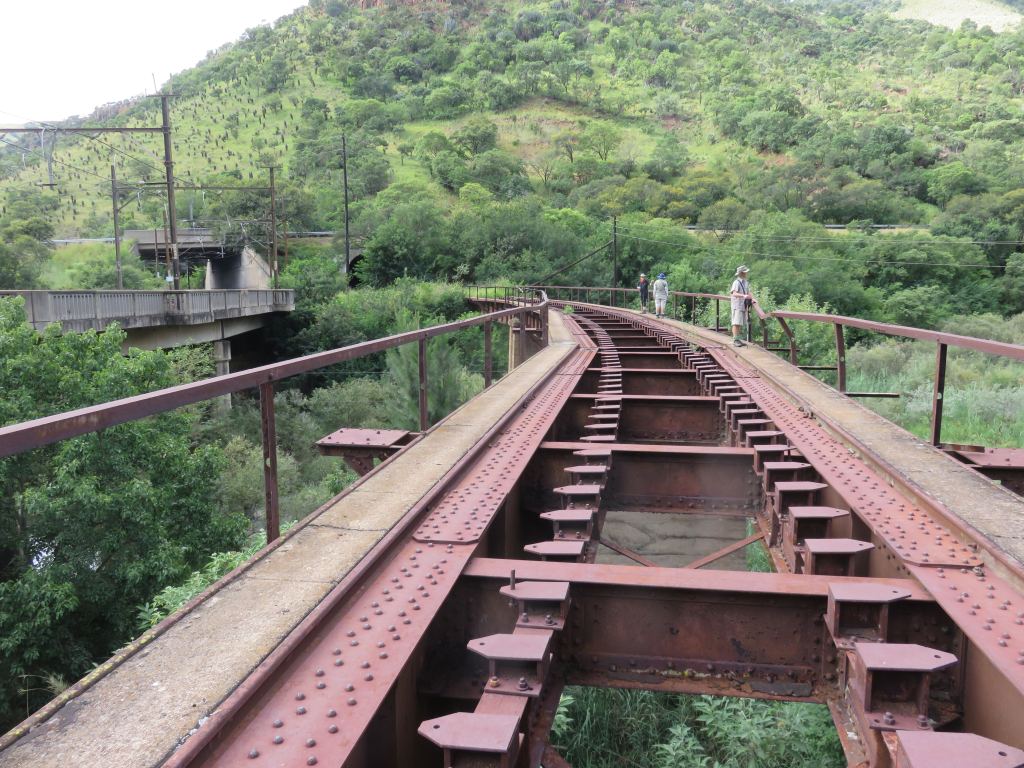 And then we came to the old railway bridge. That one dates back to the time when they used a rack and pinion driven locomotive to get the trains up the steep slope to Waterfall Boven. A train coming over the new bridge added to our excitement. On the way home we had a quick stop at the five arches bridge, the NZASM tunnel and the stone circle museum in Waterval Boven.