Zeekoeifontein hike(25-March-2012)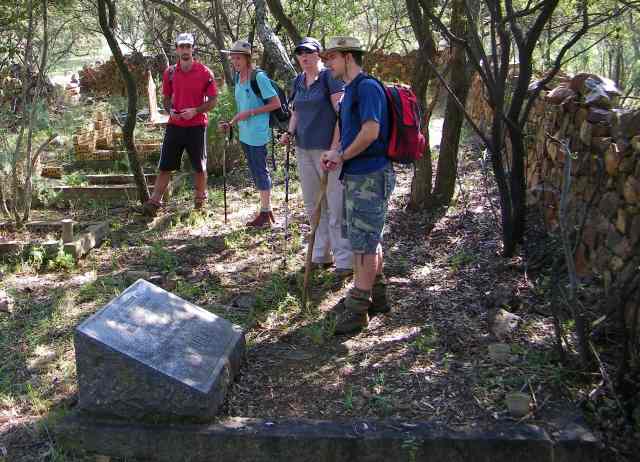 That is the name of the farm, I don't think the hike actually has a name. The farmer charges only R10 to let us walk on his property, and there is no laid out path. What is great is that it is 5 minutes by car from my gate.
My neighbour's great great grandfather owned this farm, that was the whole farm, since then it has been cut up. And his grave is here, which was our first stop. Johannes Jurgens du Plessis lived from 1846 to 1935, thus lived to 89 which is an unusually high age for those days when people mostly died in their 50th and 60th.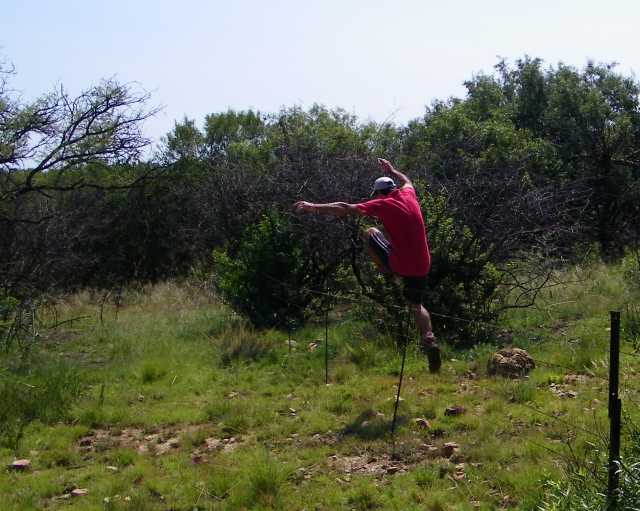 The next stop was the top of the first mountain where we found the remnants of a heliograph station used by the British during the Anglo Boer war. Initially we didn't belief that this is what it was because Gert had said its on the second hill. Off we went towards the second hill where the Telkom masts are. We didn't find any sign of a heliograph station there. What we did find on the way was the remnants of the British camp set up to defend the helio point.
A couple of fences had to be crossed where Christopher showed us how it should be done.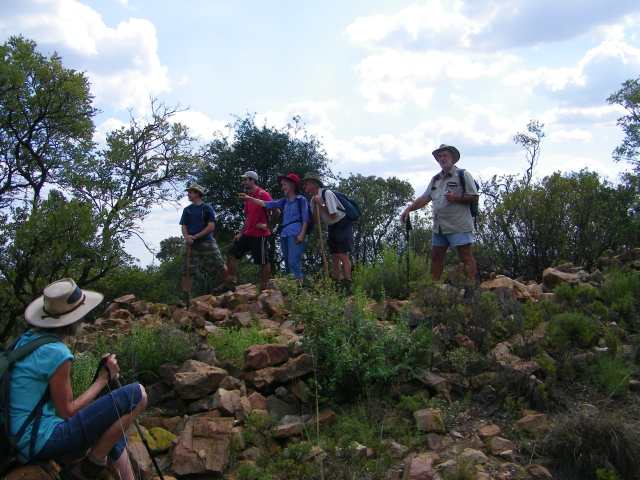 On the way back we scaled the cliff to get to the heliograph station so that we could have a closer look at it. Was still the same, just a heap of rocks with the remnants of some walls.
On the way down we passed some ruins of houses, one of them Riaan's (that's my neighbour) dad was born in.