Witsand (02/04 Sept 2015)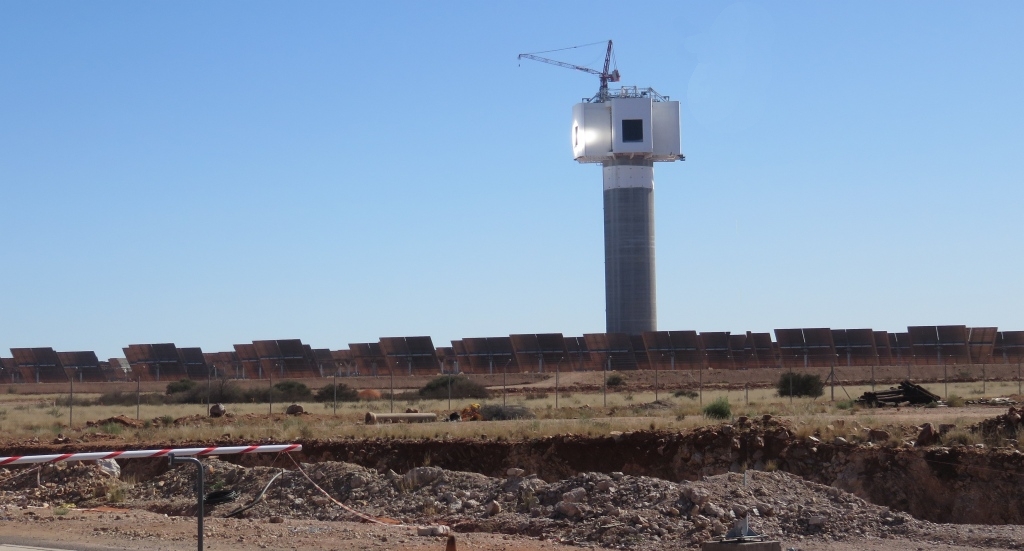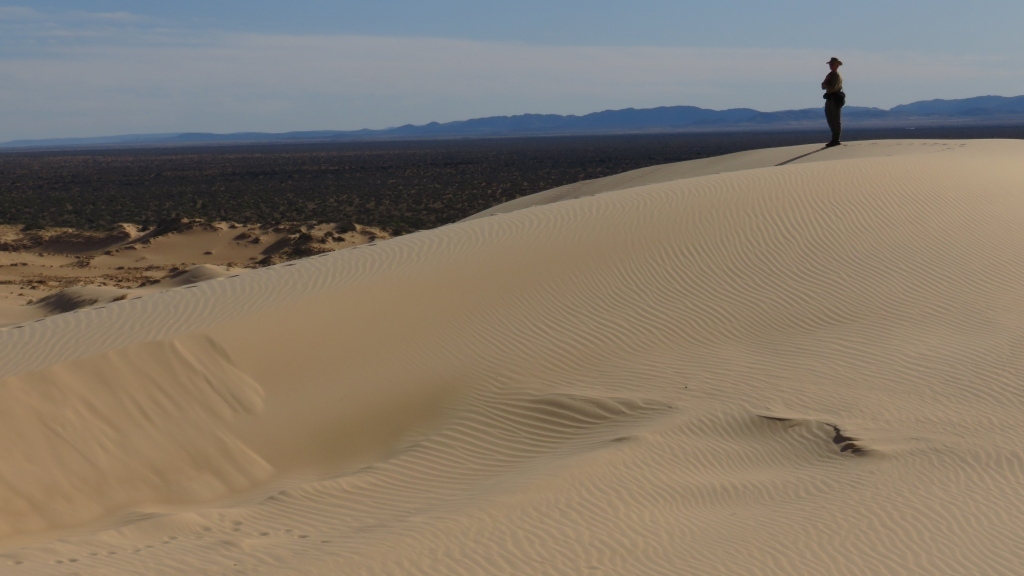 Before we got to Witsand we had a stop over at the new solar power station near Keimos. The security guard couldn't let us in, but he was very informative and gave us a run down of how this functions. Very rarely does one come across a security guard who has taken an interest in what he is guarding. The tower is 200m high and is the collector of the reflected sun light from the mirrors. The steam generated drives a turbine and generates electricity, nominally 50 MW.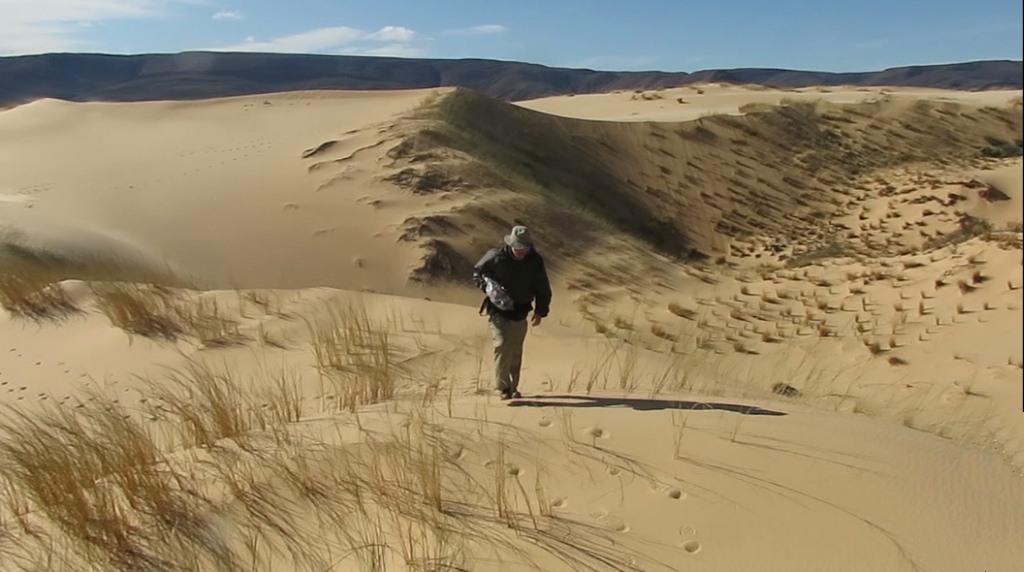 Witsand is to the south east of Upington, it's claim to fame is the existence of a spot of whitish sand dunes. The dunes are restricted to a certain area, 9 by 4 km, and the reason for their existence is the underlying quartzite rock which through solution and erosion has turned into sand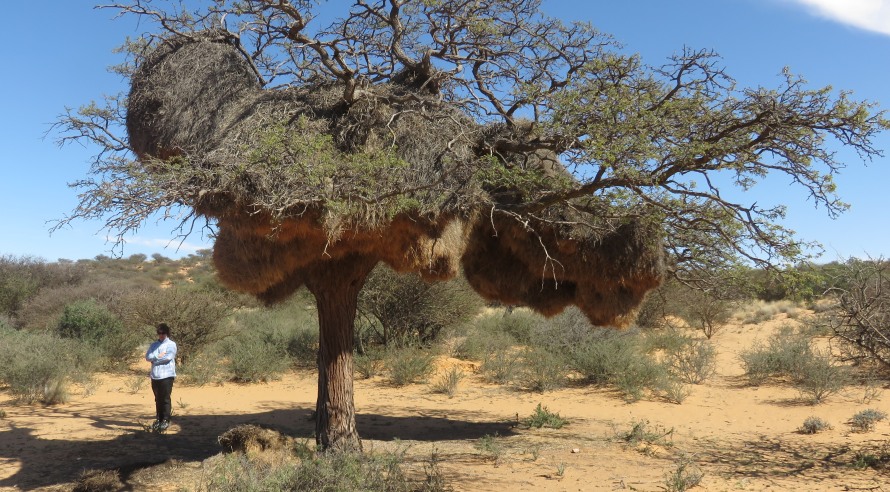 Climbing the dunes is a must and is lots fun. Though we didn't hear the sand roar, which is what one is supposed to hear, but only when weather conditions are right. We tried dune surfing, somebody left a board behind. There is obviously some art to it, we couldn't get it right.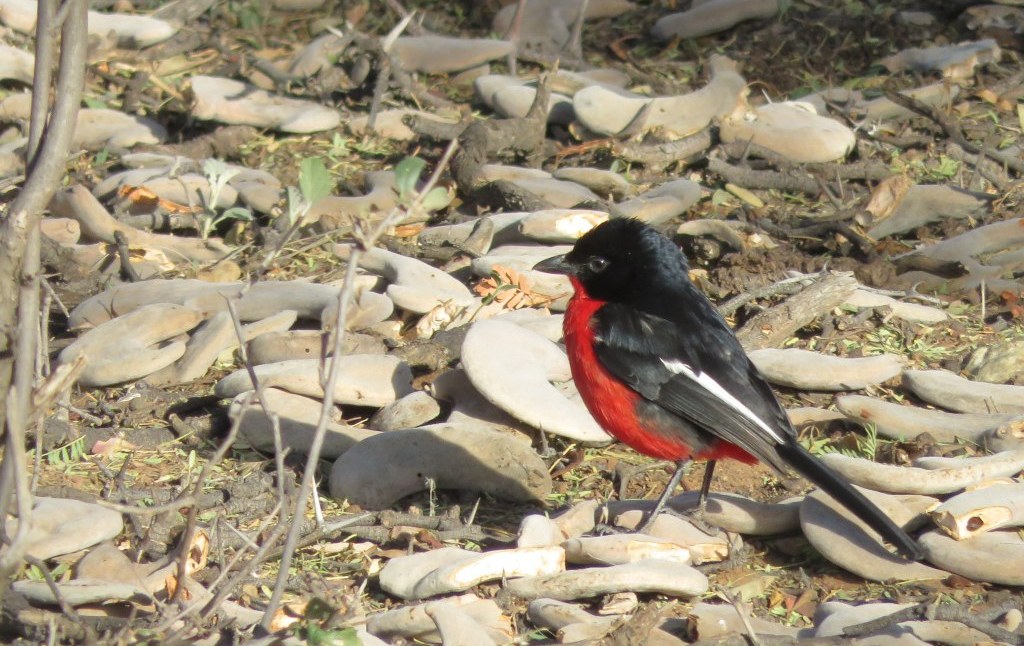 Exciting was to find a gigantic social weaver nest, see the picture. Not sure it breaks any records, it is certainly the biggest I have ever seen. And than there was this Crimson Breasted Shrike, a bird that is common to this area, but not common to me.