Wathaba (12 to 14-Oct-2007)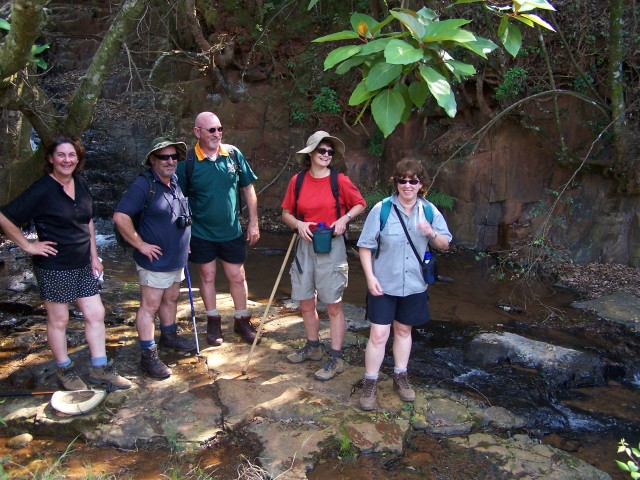 What a hike and what a place. Everything was perfect about this hike, they even supplied toilet paper. The accommodation can be called rustic, it has no electricity, but very nice ablution facilities and a zinc bath (see picture). And much to Tania's delight proper mattresses. And where is it? Just the other side of Machadodorp in the Eastern Transvaal.
Saturday was the long hike, and it felt fairly long because it was uphill all the way to the top. The difference in height was close to 400m. But it was a pleasant up, mostly gentle and through riverine forest so that we hardly noticed the ups. On the way we passed a few water falls, I can't remember how many, they were nice.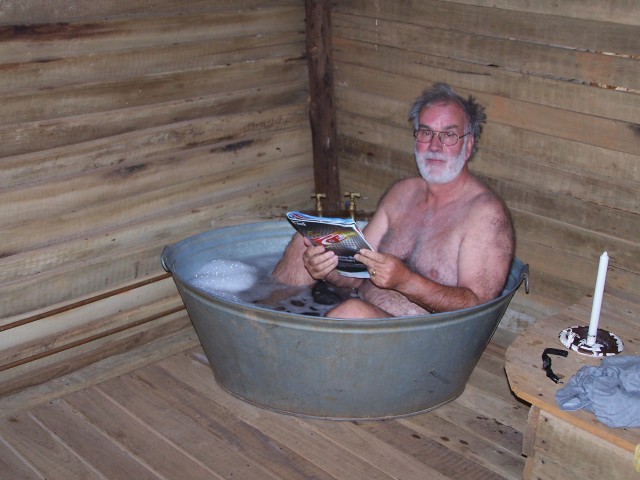 Winding our way down towards the camp we came to some more waterfalls and forests. It's actually getting boring, what else can I write about? It started raining just before we got back to camp, that was about 14h00. The remainder of the afternoon we played some games, fell asleep and had showers (hot).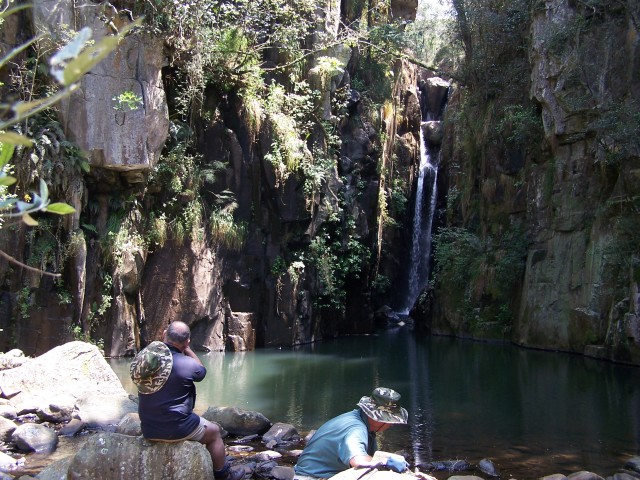 Sunday was the best hike, it wasn't long, only about 4km, and went past the main waterfall near the camp and higher up to a beautiful fall coming out from the back of the pool, see picture, difficult to explain. This would have been a lovely swimming spot, but the water was a bit icy, so nobody dared. We just have to come back to this place again and spent a few hours here.
Overall a very well laid out trail with very clean and comfortable accomodation.