Waenhuis hike (18/August/2013)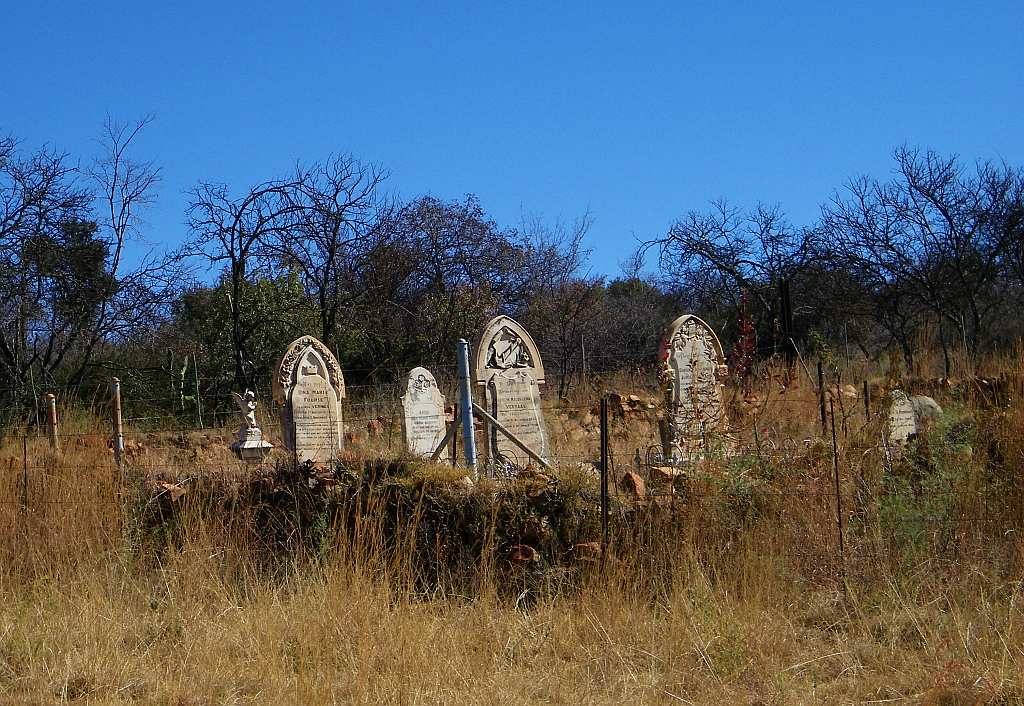 Waenhuis is a guest house in the Losberg near Fochville, as an activity they do offer a hiking trail. More information can be found on the website of Waenhuis.
On Sunday morning we met at the house to commence the trail. That was me, Christopher, Jenny, Janine and Jörg. And first we had a look at the house which was built initially like a fort, walls of half a meter thick. The actual house developed from around there. Interesting furniture and an old organ which it is claimed Paul Kruger sat around to listen to it.
And right at the start of the hike a small grave yard of previous occupiers of the farm, all Vermaas and Badenhorst. The low point of the hike was near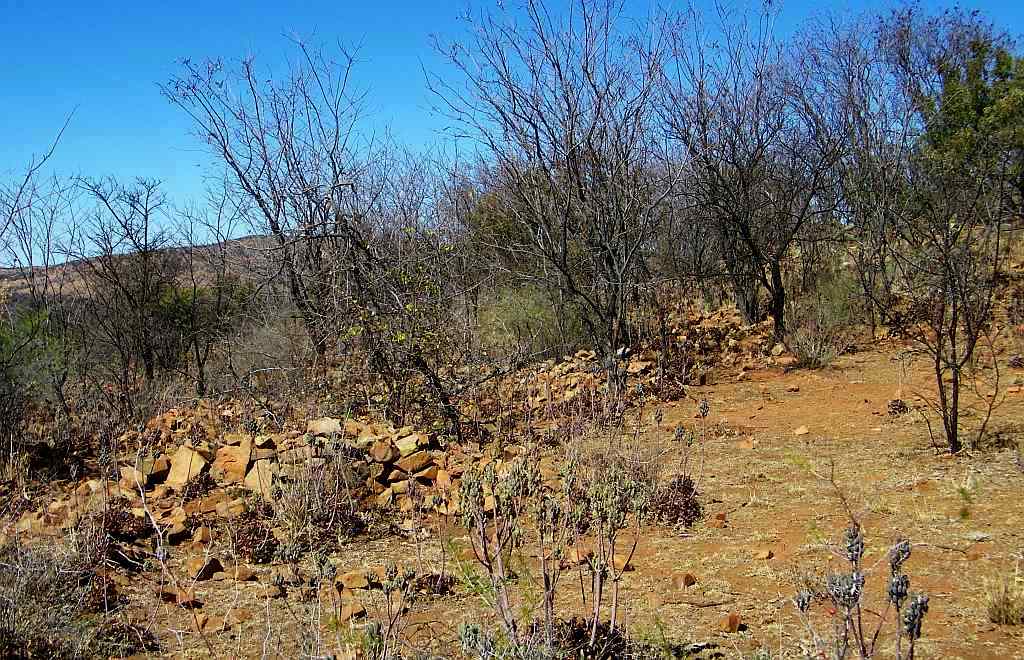 the entrance gate at 1560 meter, from here the path took us through mostly bush to a height of 1753m, that is next to the Telkom towers at the top. On the way we passed some iron age ruins (or was it stone age?). Of course, on the picture it looks like just some heaps of stones, one needs to be there to see a structure to it all. And further up we had a puzzle, the green sheds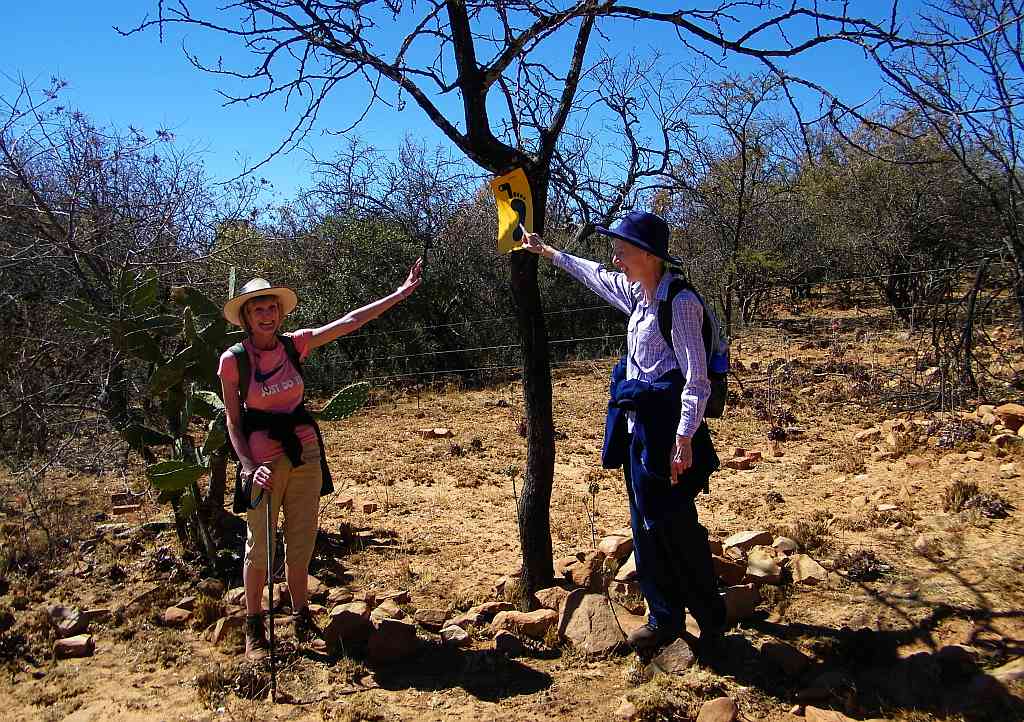 we could see on the next farm. Not sure, didn't look like chicken houses, so we settled for calf rearing where they bring up lovely little cows in controlled conditions until they are ready to be slaughtered for nice tender and succulent veal meat. We were wrong, as the farmer explained to us on our return, its an explosives factory of Omnia.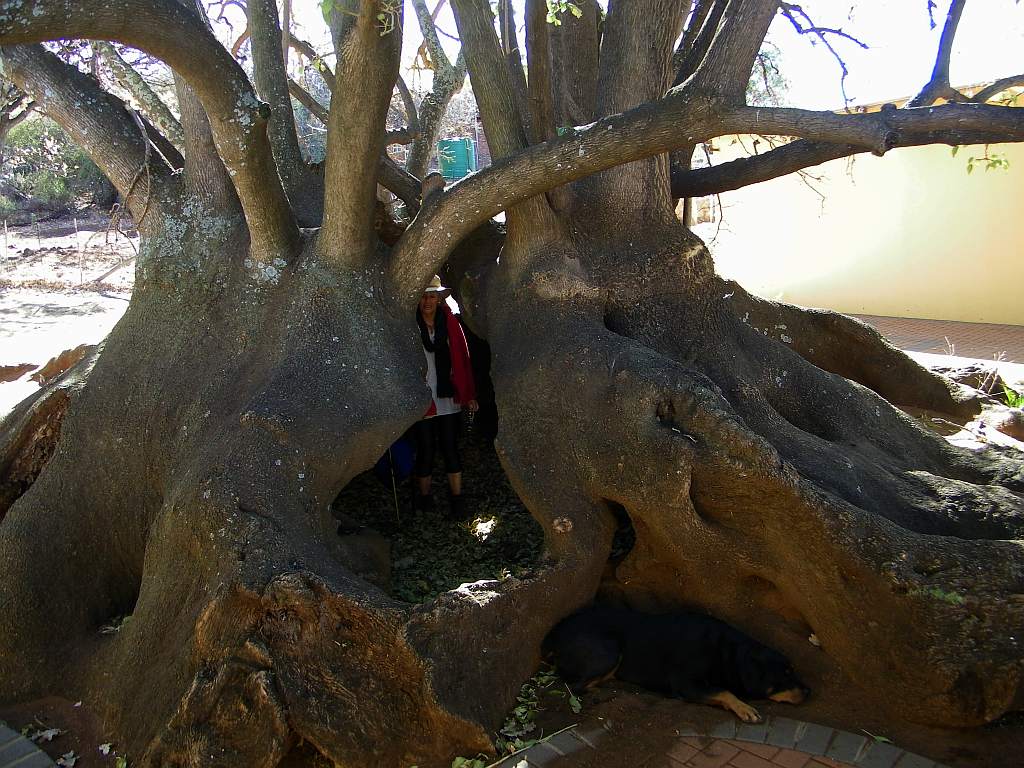 Returning from the top we had these magnificent views right down deep into the Free State (Sasolburg) and over to Letaba Power station. And to the west supposedly Potchefstroom, but the haze in the air did not allow to see that far.
And than there was this tree, I have forgotten the name, its claim to fame is that it has been on the farm since the 1870is and it toppled over in the 1980is. It is hollow inside and they have had kids birthday parties in there.