Tugela Falls (22-23 October 2016)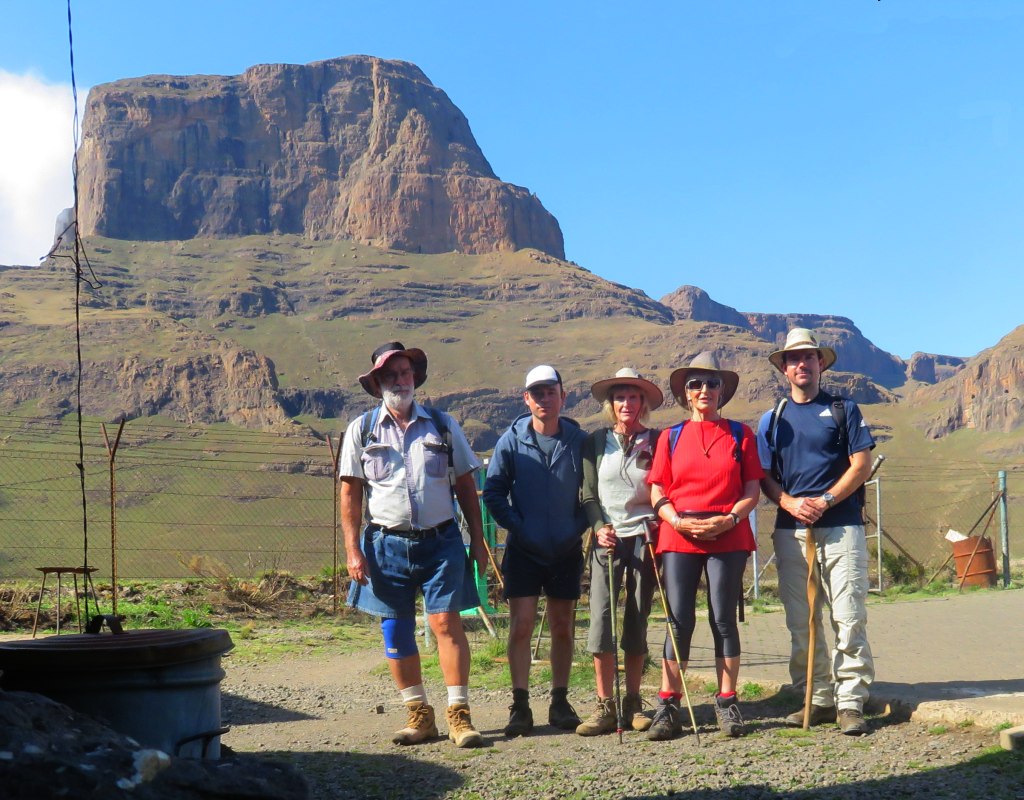 Herewith the word on the above hike. It was FABulous! Been on my bucket list for ages and many thanks to Horst for making it possible! It lived up to every expectation and more.
6 of us, including Jörg from afar and Charmie a grrrrreat pleasure, travelled together (2 cars) and did the usual Muller Meander stopping at little dorps and exploring and after an eye opening drive through Phutaditjaba (sp? nevermind pronounciation), which stretches far and wide over the foothills of the mountains, we arrived at the hotel, where a nice man upgraded us to very luxurious hotel rooms, and we still had time to do a lovely fresh wind-walk up the nearby mountain. Very well received dinner and we were geared for the next day.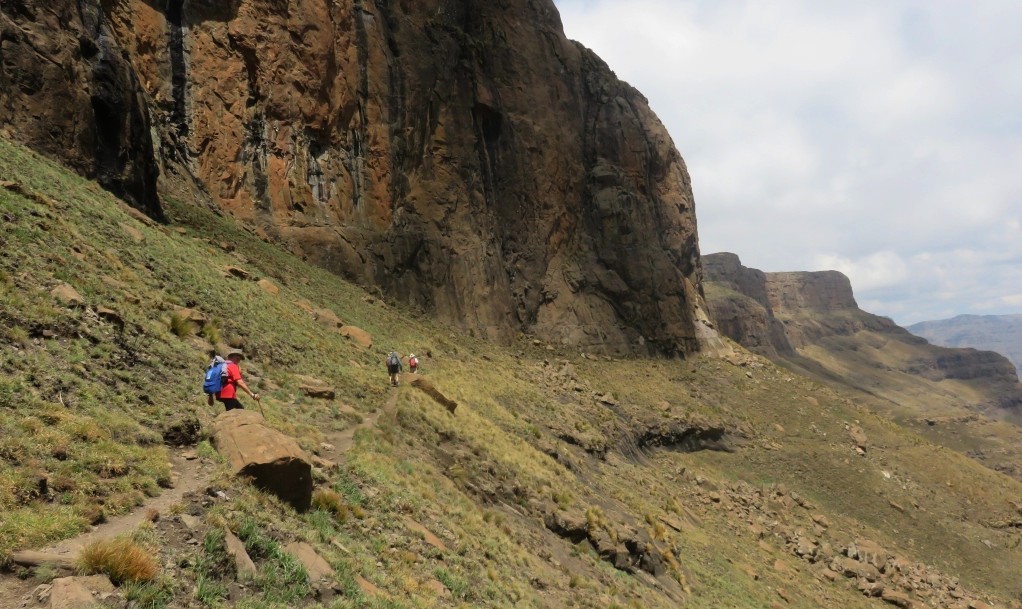 And a FABulous day it was. No words or pictures can ever convey the magnitude and the grandeur of the scenery - the rolling green foothills, - the baboons threw rocks at Jorg! - the huge craggy buttresses, the height of the chain ladder and then the revelation of finding ourselves on top of the Amphitheatre looking down on the countryside far below (Horst will send these pics as I left my camera with Janine who elected to give the ladder a miss). We walked back the same way and the cherry on top was lunch in a big deep cave, before the walk back to the car park, neverending scenery, changing light as the day wore on, too beautiful and we have decided to do it again full moon night hike in the snow!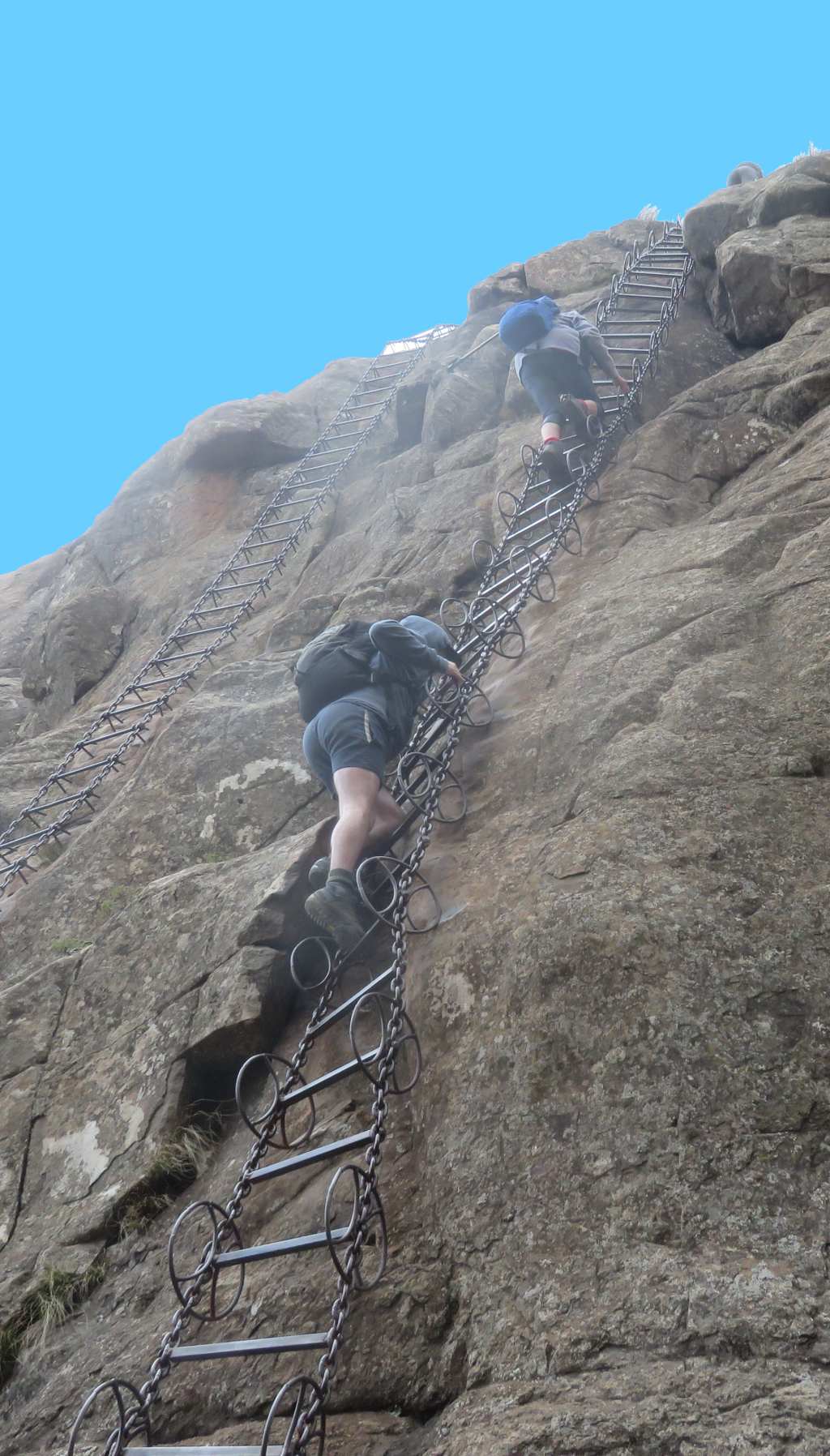 We almost immediately gathered our goods (quick drink and a ciggie) and "on the road again" to arrive back after 08h00. So thanks to all for cheerful company, Bon Voyage to Jorg who returns to Germany quite soon. And Eleni, thanks for loan of two unused (because of upgrade) towels to be returned ASAPJ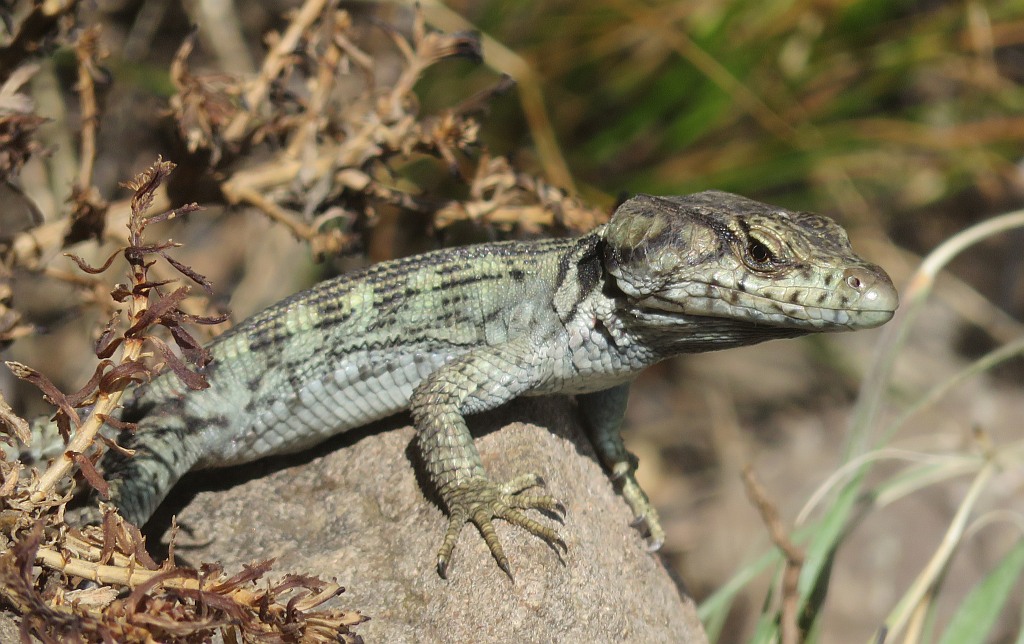 From the editor a few words of explanation. The story was written by Jenny. It was a hike from the Sentinel car-park up the chain ladder to the lip of the Tugela falls, done as a day hike. We used the Saturday to leisurely get down to the Witsieshoek hotel. Did a afternoon hike there up some mountain and down again, just for a warm up. At night we had dinner in the hotel, so much different to what we normally do. And Sunday morning it was up to the car park and off to the chain ladder. The cave we had lunch in was the Sentinel cave not far from the chain ladder.