Tondeldoos hike (18-21 March 2017)
Thank you Judith for discovering this interesting place for us. Todeldoos is a, not sure I should call it a village, place near Dullstroom in the Eastern Transvaal. And also thank you to Judith for writing it up.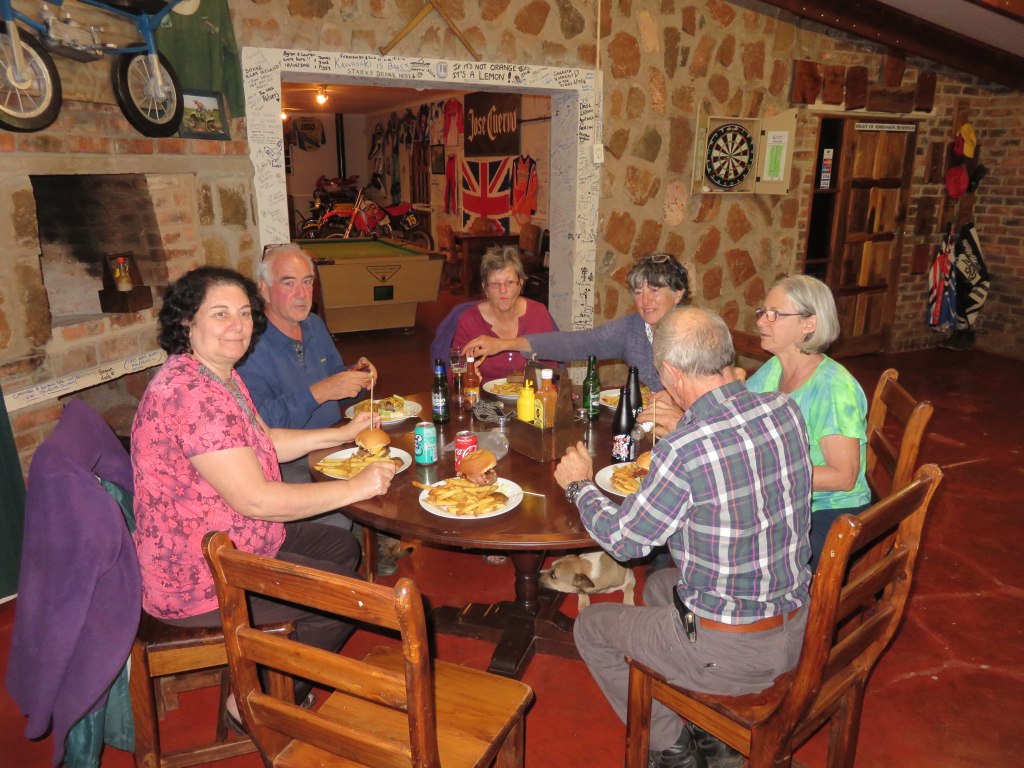 We had a relaxed and very comfortable 3 nights(sat-Mon) at the Farm House, owned by Peter Mcbride, together with High-Side Pub. Those who know about motor biking recognise the term. The village in a way is geared toward bikers as there were bikers all over during our time there. The village is one gravel road...it has 5 restaurants, one shop & thats about it...we were told that there are 2 churches as well. Most of the population live on farms.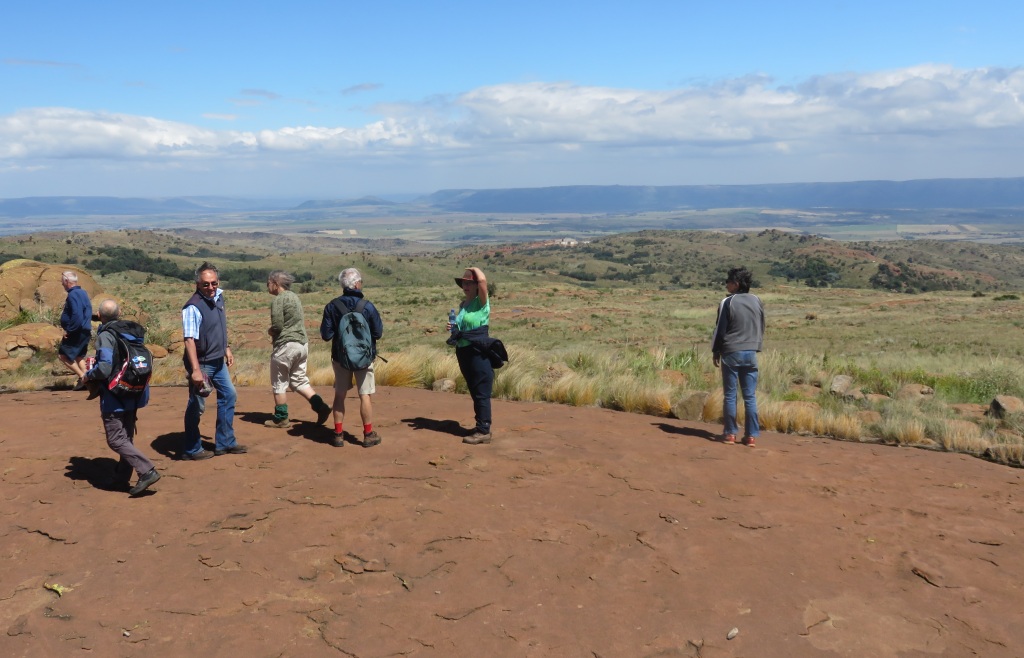 First night we sat and socialised on the big stoep overlooking a trout dam. We smoked trout that night ( bought not caught!) It was indeed like being on a farm...geese wandered through the grounds en route to the dam, many dogs played and plagued us but got on well with Trudie and Spina (Oliver and Lella's dogs), as well as a resident pig; cows and hens in adjacent grounds.
We were 10 in all: Oscar and Judy...I guess they were pleased to be in our company, and were content to stay put, we received some of his chocolats; Paula and Giancarlo (some of us had met them at Pullen farm) who brought bounty from their garden to enjoy..and a fancy Nespresso machine; Oliver and Lella who also provided food and smoking knowledge!; Horst and Eleni ...we had to watch her carefully and we all helped out with washing dishes...Frans and Judith...Lemoncello drinks on the stoep and a gluten free carrot cake which was well received.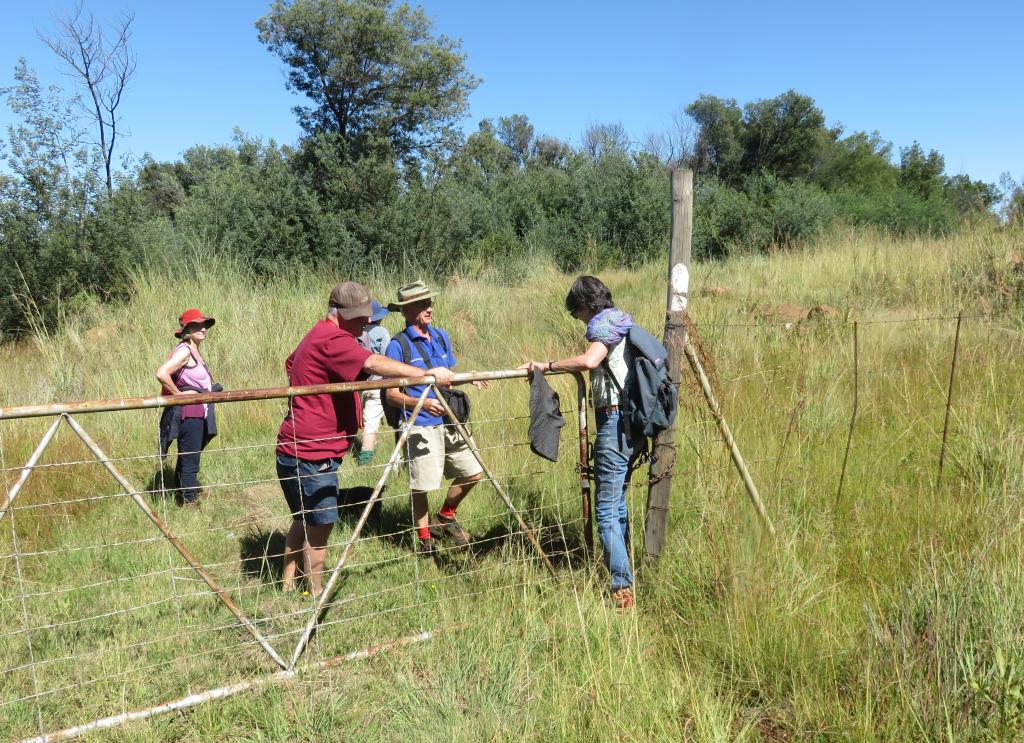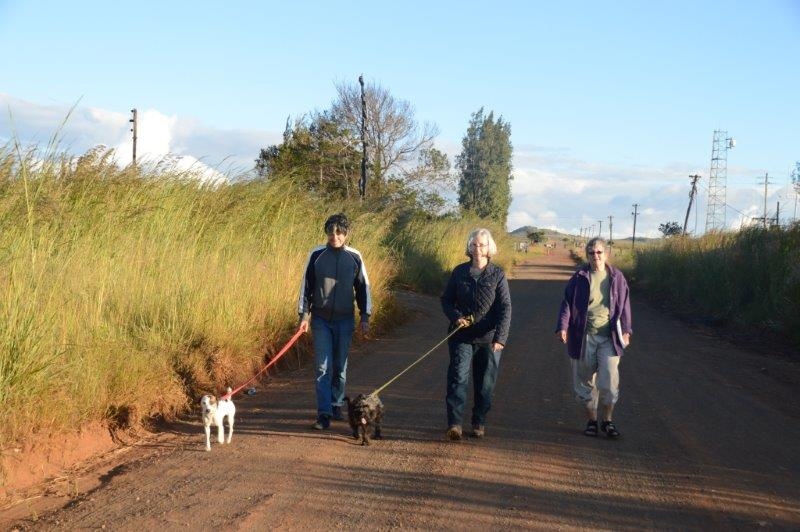 First day we did a small walk in a great wind on Woolly Bugger (yes! It is a fly fishing term)...too windy to braai so instead some of us walked to the Pub for burgers. We also explored the "village" and got some history from various people and also from the owner of The Barn, both verbally and in book form.
The locals are fascinating and some are descendants of pioneers. Next day we set out to attempt the 20kms hike around the village...Of course we didn't do 20 kms, but it was stunning and we saw several wild flowers.
On Tuesday in brilliant sunshine we had to pack up. Some went to visit Dullstroom. We took a detour via Laerdrift pass.
It deserves a revisit...discovered many more things to do, it is relaxing and dogs are allowed. We remembered Lydia...I had booked this place with her in mind.