Thabaphaswa 21-23 Aug 2015)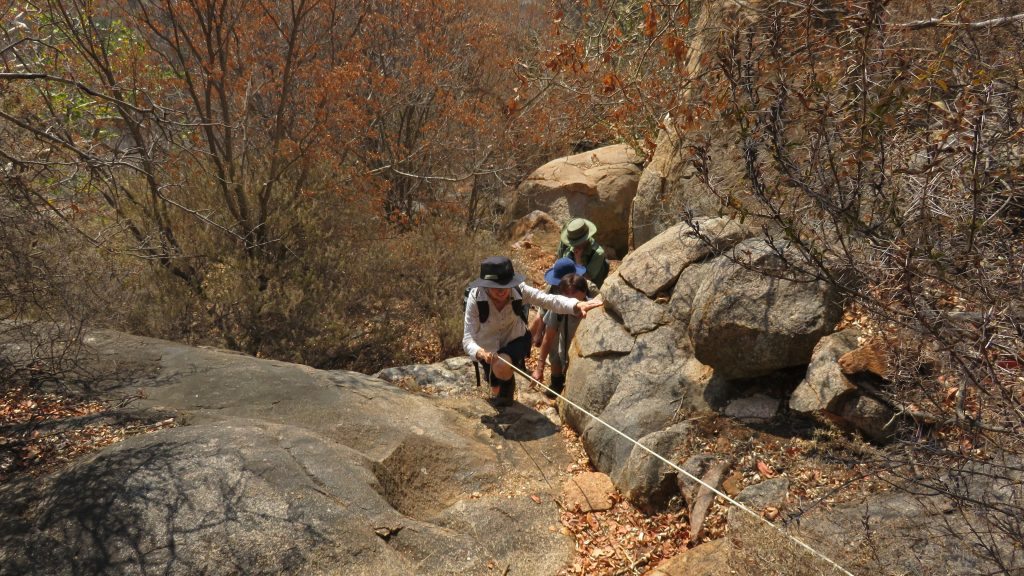 The Thabaphaswa Mountain Retreat, that is what it is officially called, it is just north of Potgietersrus or Mokopane as it is supposed to be called today. We only had a small group consisting of Oliver, Leila, Lydia, Judith, Frans and me.
It's a nice enough place with huts in Dome Rock Camp placed in between the bushes each with its own fire place, kitchen and sit around area. Toilets and bathrooms were a minor hike away from the huts and had no roofs.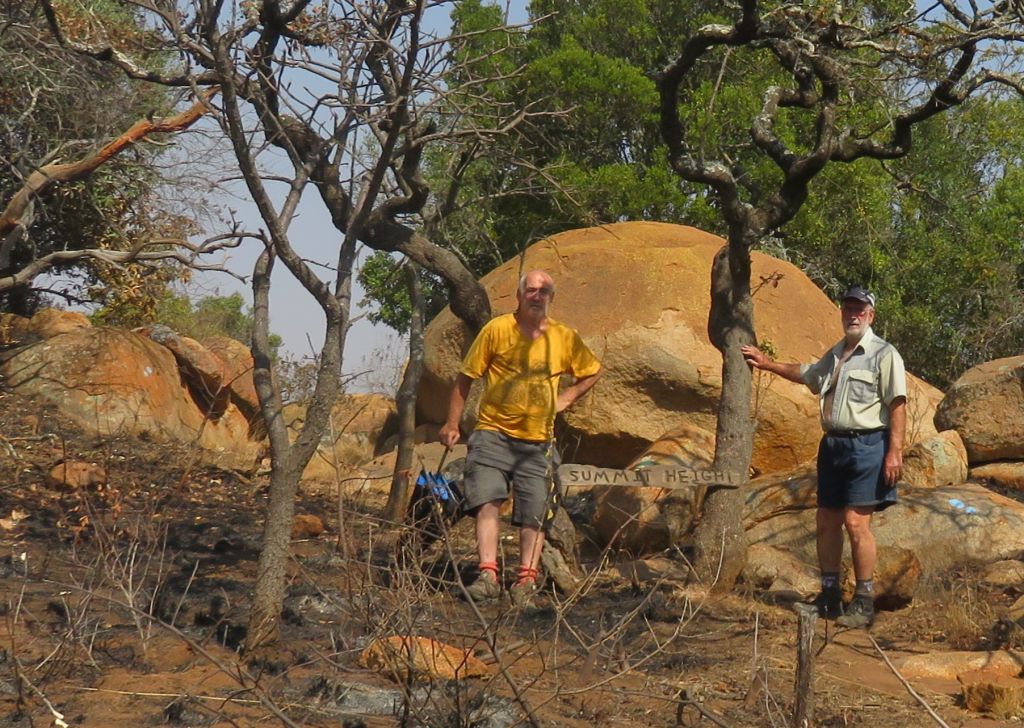 There were a number of routes to choose from for the Saturday hike. It was decided that we would hike to the Kanniedood Camp, we had a split in the party, the tough guys (Oliver, Frans, me) went over Black Eagle Rock (1680m) and the girls took the Mhahlare route, which is a bit of a short cut. Going was not easy, lots of rocks and a fair amount of up and down. We managed as the picture of me and Oliver shows on top of Black Eagle.
We met up at Kanniedood Camp, they got there an hour before us. This where we had lunch. The return trip again saw a split in the party, the really tough guys (Frans and Oliver) went back on the Klipspringer route and the remainder followed the road which was a bit longer but much easier to hike. We got back before them.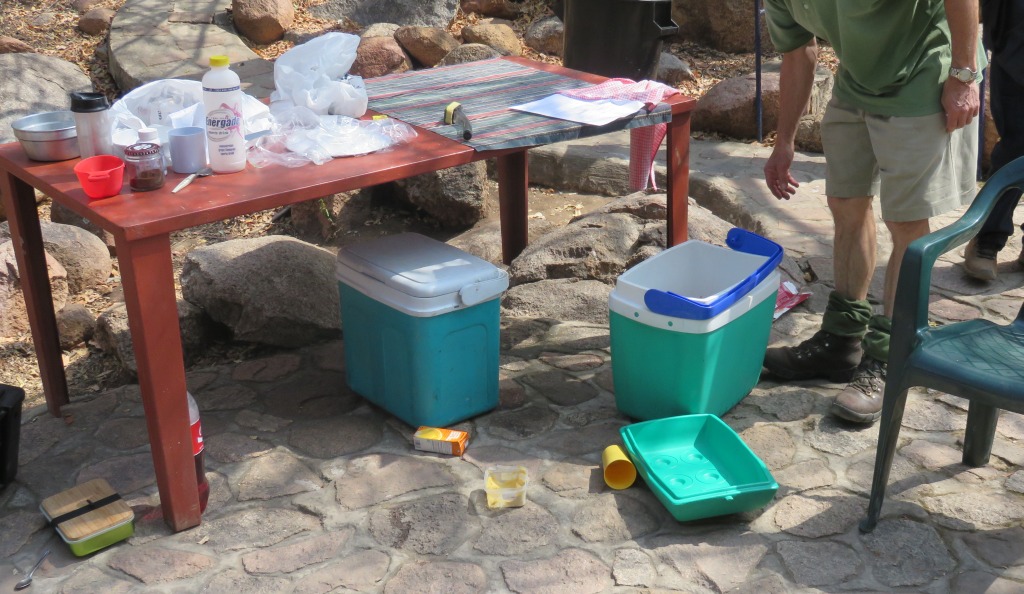 On Sunday not much happened, we just took a tour around the farm looking at the camp sites and stopping at one of the dams to do some bird watching, saw a Jacana walking over water lilies. And coming back to camp we noticed that we had some visitors, the monkeys had been here and actually managed to break open Lydia's cooler box.