Thaba trails (11 June 2020)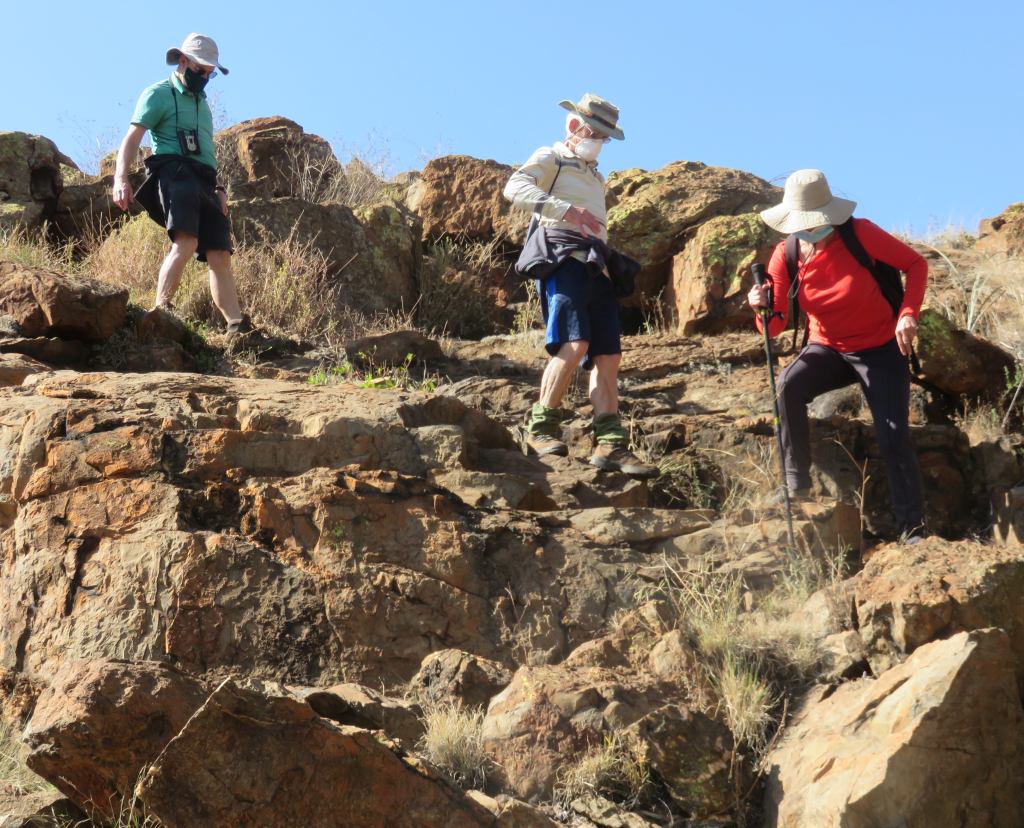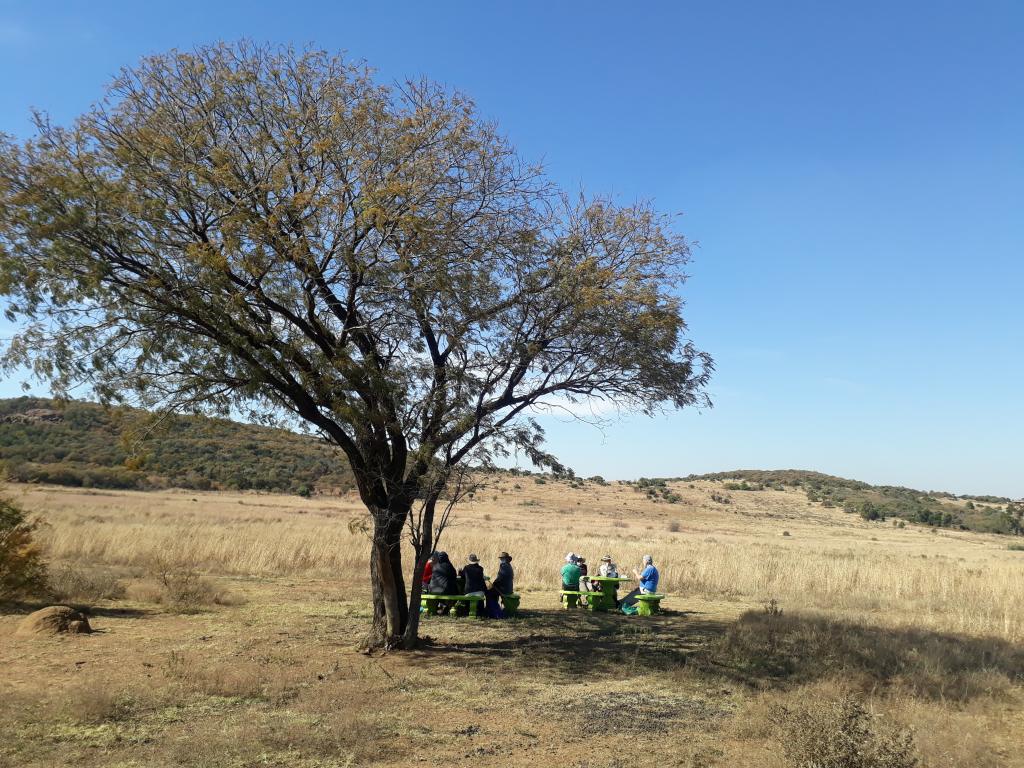 The corona hike, that is what I like to call it, this being our first hike in the corona lock-down time. Thaba Trails is the place we went to, that is privately owned land next to the Kliprivierberg reserve in the south of Johannesburg. I call it the corona hike because it was a hike we managed to do in the lock-down time. Hiking had to be done with strict instructions on how to behave, face-masks, distance rules etc.
My plan was to take the top route, ie up the mountain coming back down at the other side of the property, but that was vetoed because there is no path. So off we went following the mainroute to the far end of the property. Stopping off on top of a small cliff to get a breather and a view.
Photographing was the order of the day, because we had decided to make this a cell phone photographic competition.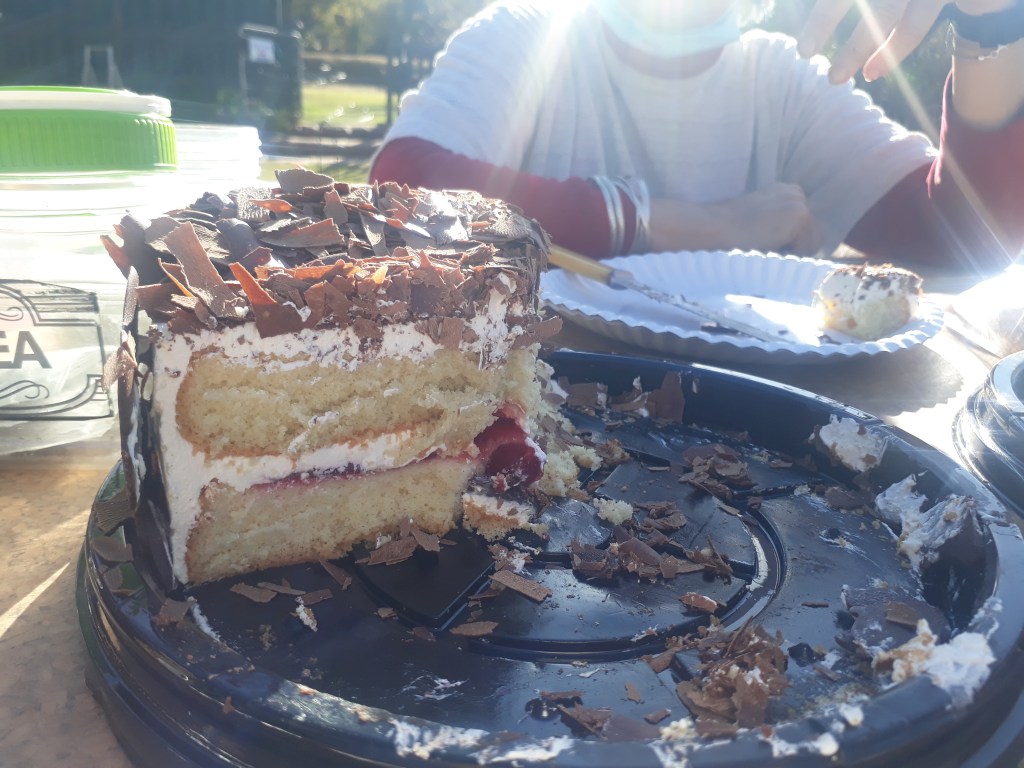 After some confusing hike through the serpentines and taking some unindented shortcuts we stopped over at the picnic tables in the middle for lunch. Very pleasant, with lots of chatting.
The lunch tables marked about 2/3rds of the way. From here it was the homeward run. At the end we occupied two of the tables and enjoyed some cakes and biscuits supplied by some of us. A precedence has been set for future day hikes.
And lastly the results of the photographic competition. The pictures were judged by Uwe Soltau, one of my photographic friends. 1st came Oliver wth a close-up of some veg thing, 2nd was Tania, also some plant next to the path and 3rd was a picture of my shadow by Hester Louise and the shadow is me.
| | | |
| --- | --- | --- |
| | | 1st by Oliver |
| | | 2nd by Tania |
| | | 3rd by Hester Louise |