Suikerbos hiking (20-22 January 2017)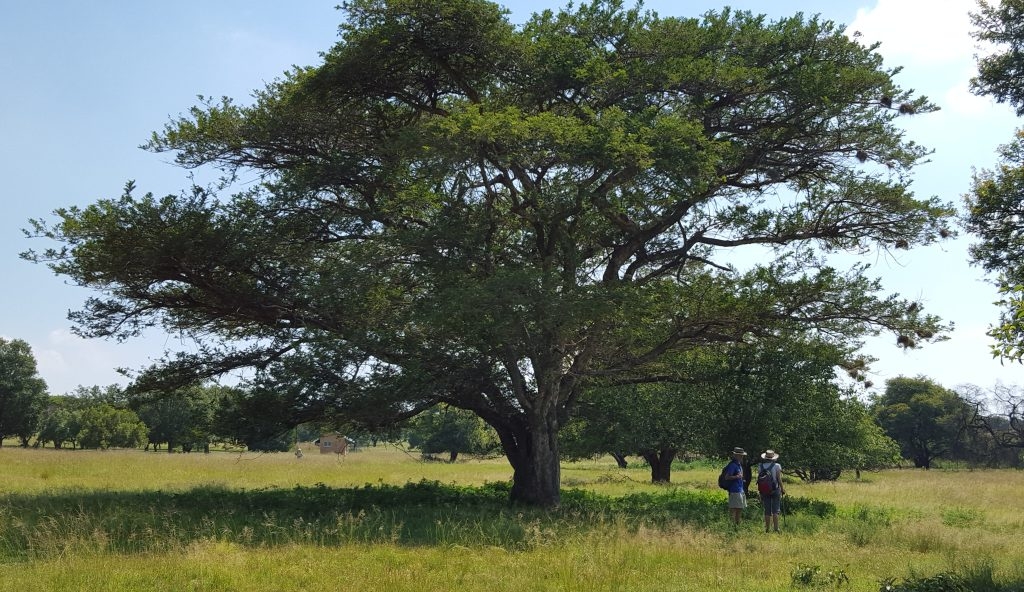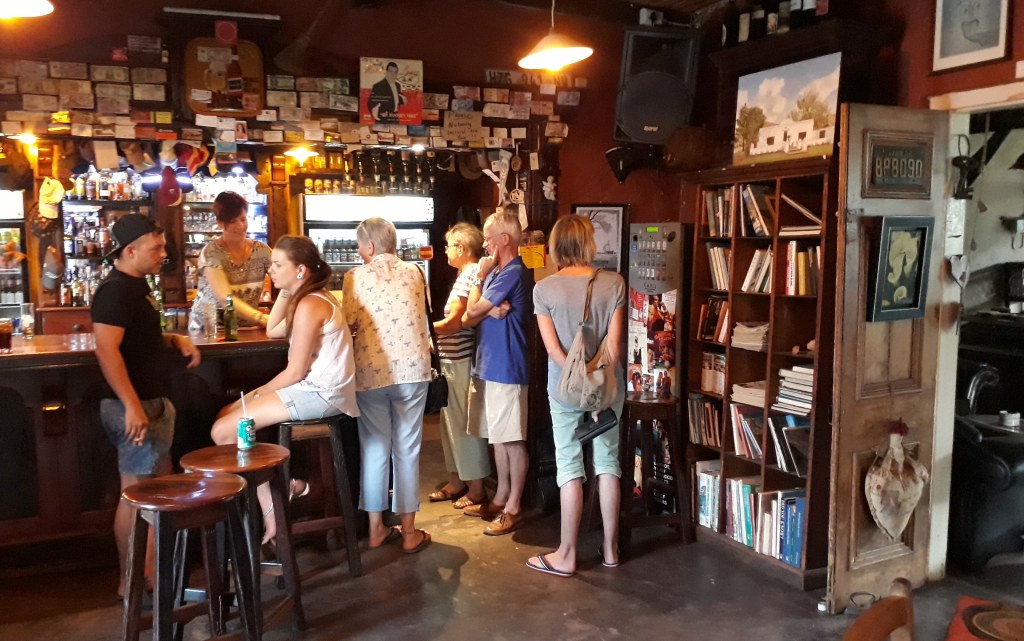 A hike very near for home, it's only the other side of Parys, near Venterskroon. And Venterskroon is that former mining town, that is what it was supposed to be at one time, it's just that they ran out of gold before it could really take off. We all arrived at the farm on Friday night, that was Eleni, Christopher, Frans, Judith, Jenny, Janine, Tania, Allen, Michael, Rosario and Hester-Luise. The accommodation was very adequate, a fully furnished house, with all the utensils in the kitchen and proper beds, and a swimming pool. For us this was absolute luxury.
The points of interest on the hike around the farm were Boer war fortifications and gun position and prospecting pits, that was prospecting for gold.
The British had a camp up here, and a couple of cannons. It was the Elswick Battery. There is a story around this, I will not bore you with this here. It will be covered by the web page I am preparing on the subject 'Venterskroon'.on the website 'www.ruralexploration.co.za.
Also this was the site of the battle of Tygerfontein which involved Christiaan de Wet and the British. Again this will be covered by the above mentioned website.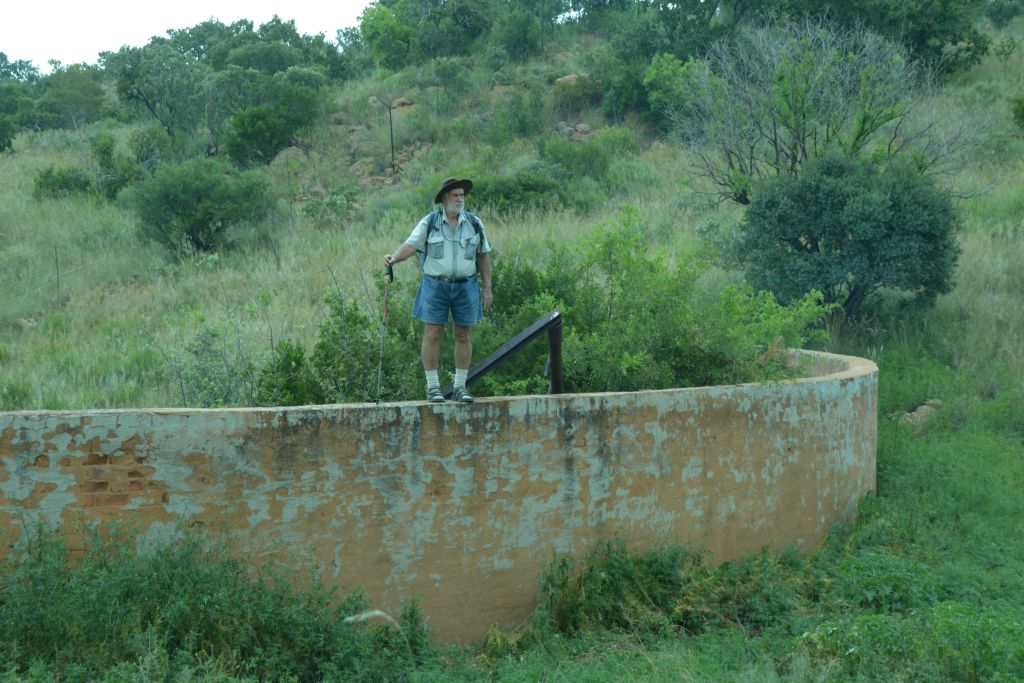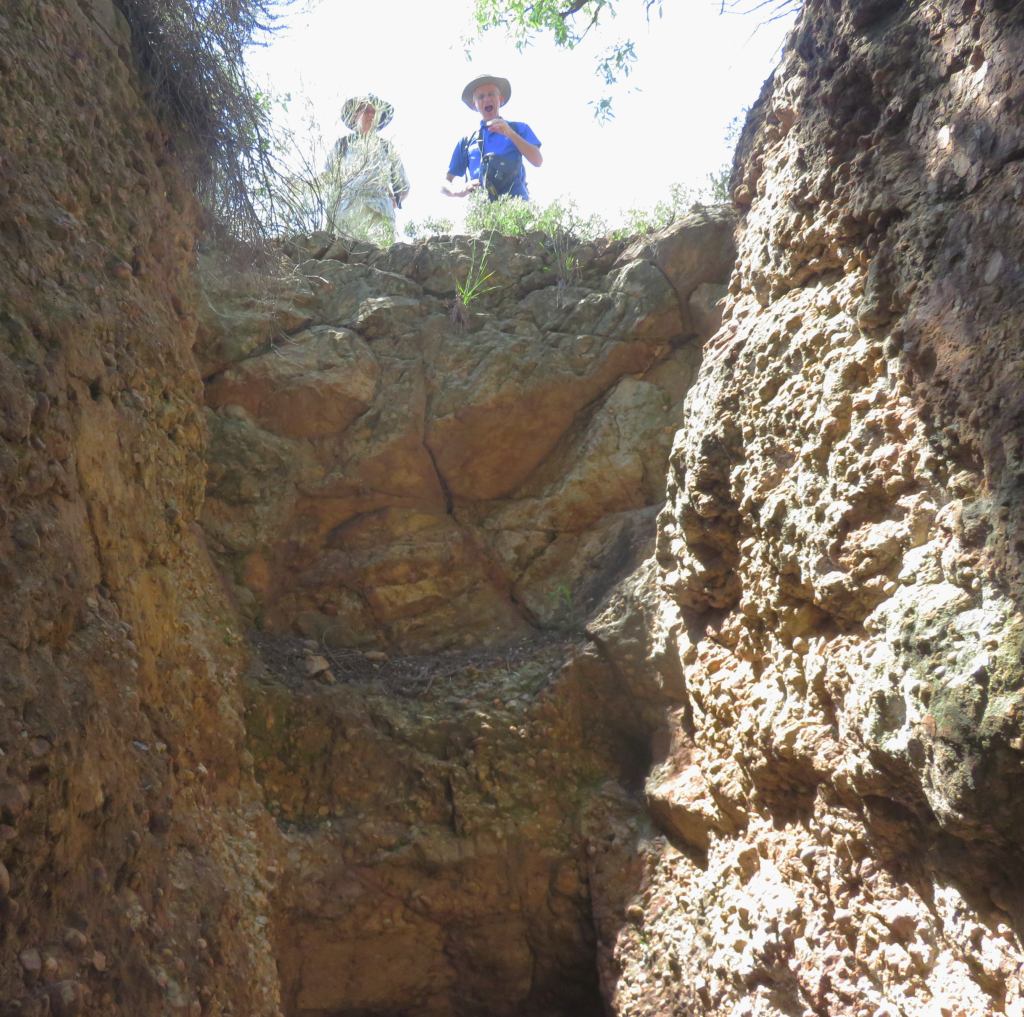 The other point of interest, the prospecting pits. Prospectors have been searching through the area from the 1890's on wards. Parts of the Witwatersrand reefs are sticking out here. I managed to climb down into one of those pits. It is impressive to what effort the prospectors went to, just to determine that there is no payable gold.
Something unusual happened in the afternoon and possibly also a first, we went down to Venterskroon to the pub for a drink. I is a nice and interesting pub, full of books, pictures and paraphernalia from the old days. I was very taken by a piece of graffiti on the wall, it reads: Only when a mosquito lands on your testicle .... do you truly learn to solve problems without violence. This may sound a bit rude, but there is so much philosophy and truth in that.
Not much to be done on Sunday. Some went off to do another piece of the loop and I went back to the British camp for some snooping around.