Steam train (17 April 2017)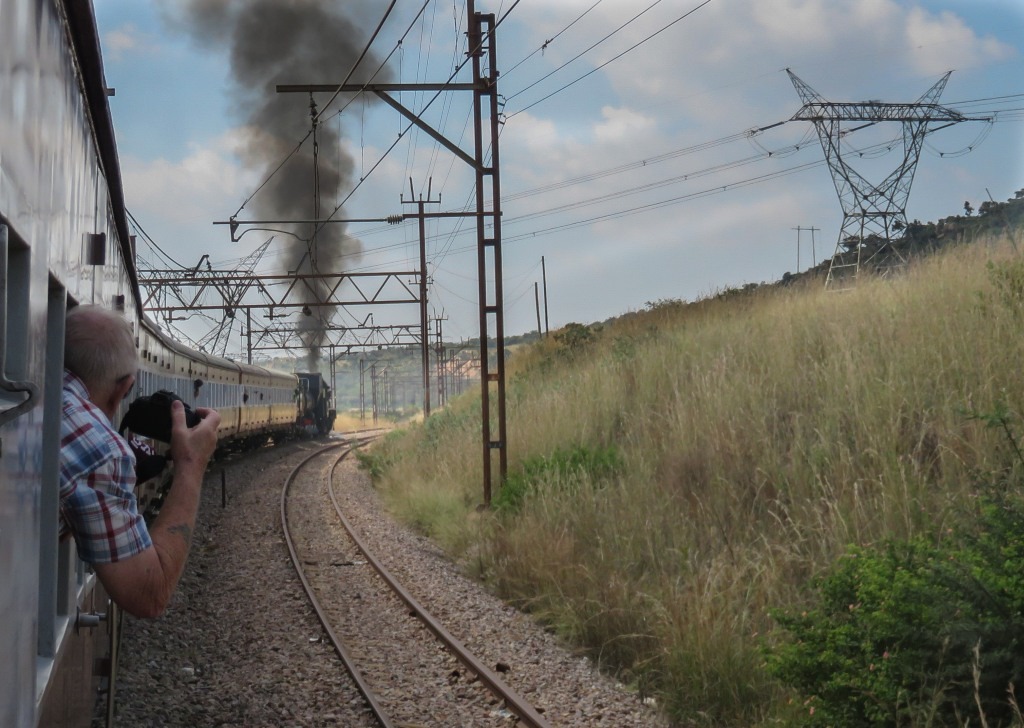 We went on a train ride, that is the steam powered Cullinan express, taking us from Pretoria Hermansburg to Cullinan and back via a different route.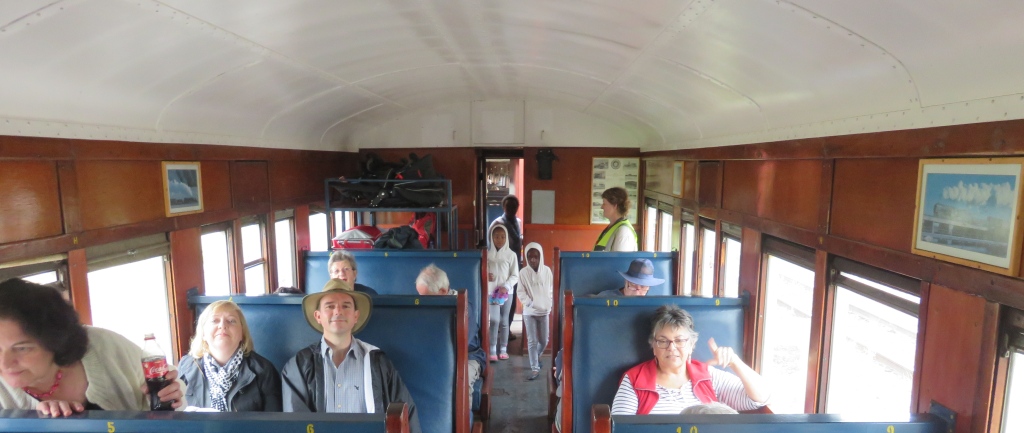 Thanks to Horst for organising...very interesting...Starting from station that no-one had heard of, Hermansburg in Pretori. Everything done by volunteers from the Friends of the Steam Train...even the driver and the coal man (what is his proper title, and I also want to know what the "cockpit" of the train is called)...very helpful and knowledgeable people and they needed to be because we had to wait 2 hours for the offski as first the signals weren't working and had to be manually moved, and then it was discovered that sections of the line had been stolen (! What's new?) ...and buses were organised to transport a couple of hundred people the last 10 kms from Rayton (never heard of it either) to Cullinan.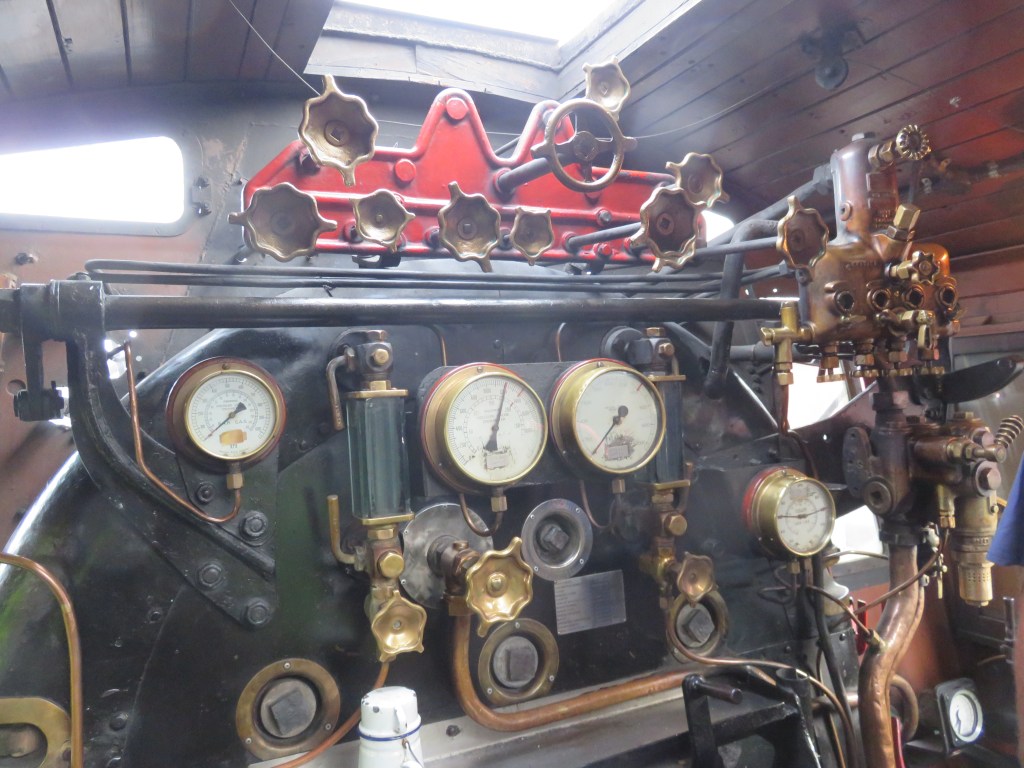 But very interesting ride, especially the return trip when the train really got moving and was huffing and puffing and belching smoke and hootin' and tootin' and came through Pretoria Central...and we were allowed to climb into that cabin place (the 'cockpit' ???) and they opened the vent and showed how hot it gets..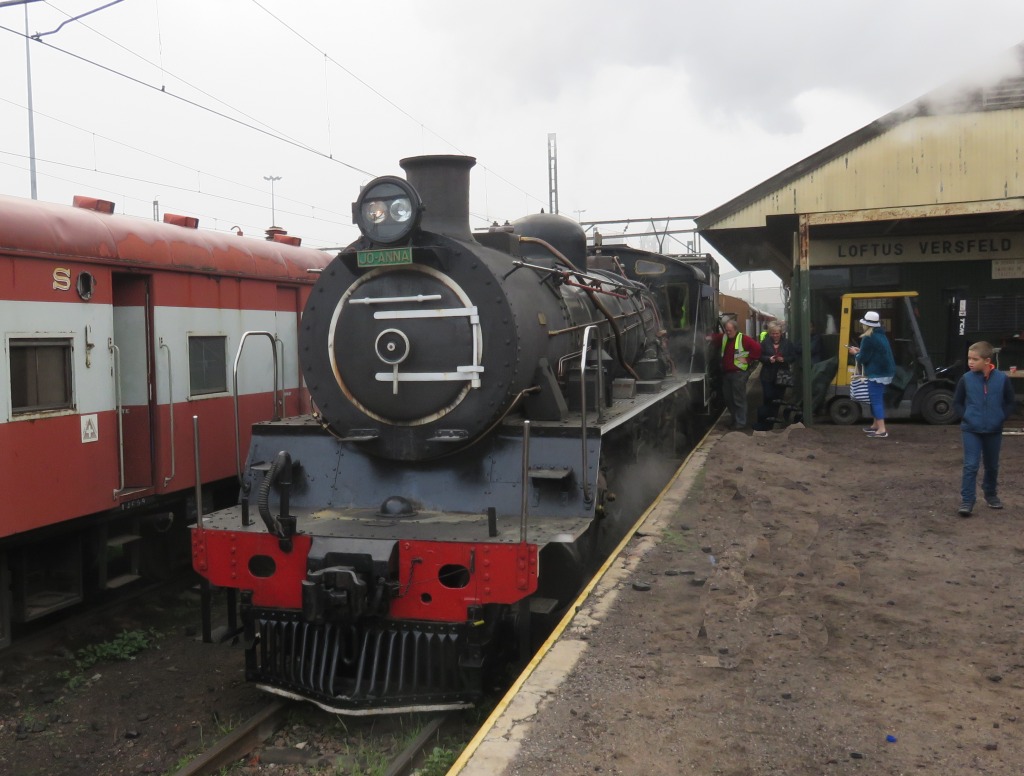 Cullinan also interesting...everyone mooched around doing their own thing ..big hole (bigger than Kimberley) arty shops and restaurants, museum etc etc, very festive...lovely to see Jorg and Charmie...and Tiens and Eric also put in one of their infrequent appearances!!
So very fun outing..and thanks again to Horst and the gang..