Stamvrugte 20-22 May 2011
You will all be happy to hear that the World Did Not Come To An End and that we are still here to report on Stamvrug. Thanks to Judith for organising the hike.
Although some of us had been to Stamvrug before, nothing rang any bells, so it was like a new hike. Rather basic accommodation, and a last minute discovery that there was no electricity, no no fridge,microwave etc as promised, ensured a quick rearrangement of some culinary arrangements.... Nevertheless, in true Stars fashion, it was soon sorted, with Oscar's efficient installation of lights etc...and in no time we felt at home..Very nice to have Jorg along, and sorry about Lydia's withdrawal due to a mild indisposition.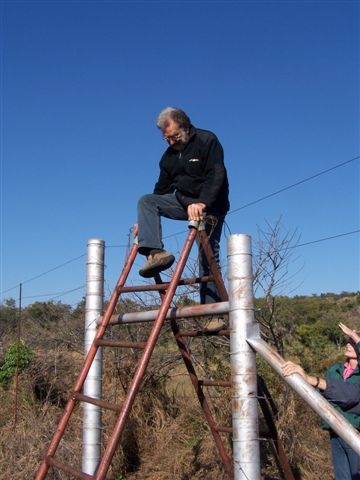 Hiking was pleasant, rough in spots, but not really taxing. Some really interesting rocks. It was left to us to discover, on the second day, what the hike map did not reveal, i.e. a quite spectacular sheer gorge with waterfall. Birdwatching was a bit of a non event, but noteworthy in that Oscar went along and did quite a walk, and even had a little adventure on a tall style (see Judith's picture!)
The communal dinner was a rousing success, with a selection of interesting and exotic salads which took us right through to lunch on Sunday.
All in all a lovely weekend, with lots of interesting discussion and debate, and even a bit of the old Black Bitch.
Horst reminded me that I have to organise the next Day Hike, and the Pretoria Zoo has been suggested...I phoned and I think it sounds rather nice...R55 entrance...next special day for pensioners is August, so thats no help. But if we decide to go for it I will see if an application for a reduced price for pensioners has any effect....Open from 08h30 to 17h30. We can bring our own PickNicks OR have a hammy or hottie from the shop, OR a Sunday Buffet....didn't even
ask the price of that...The lady says its very 'user friendly for walkers'. So wodja think? 25th or 26th June. And The Lady says Sunday is better.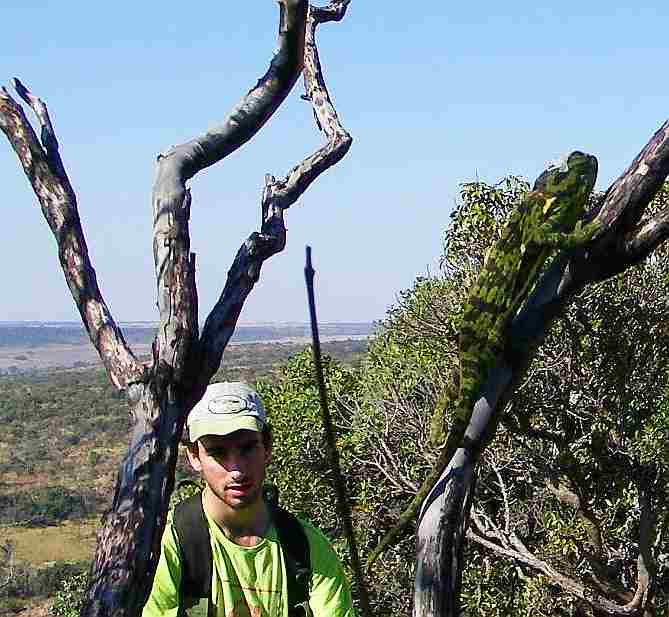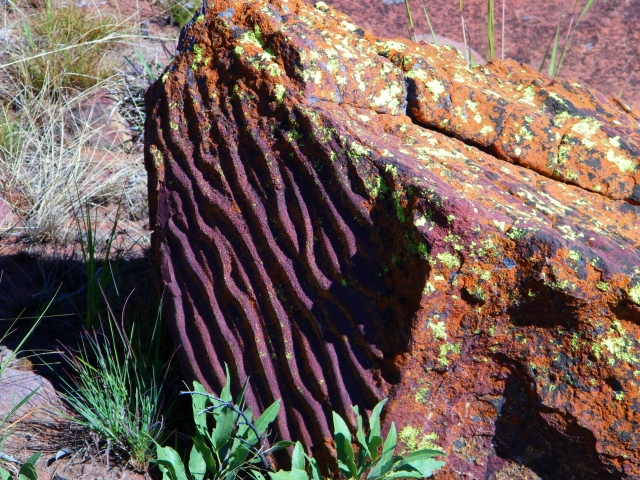 And look at those ancient rocks of a frozen river bed and that huge chameleon.