St Ford (13/14 May 2023)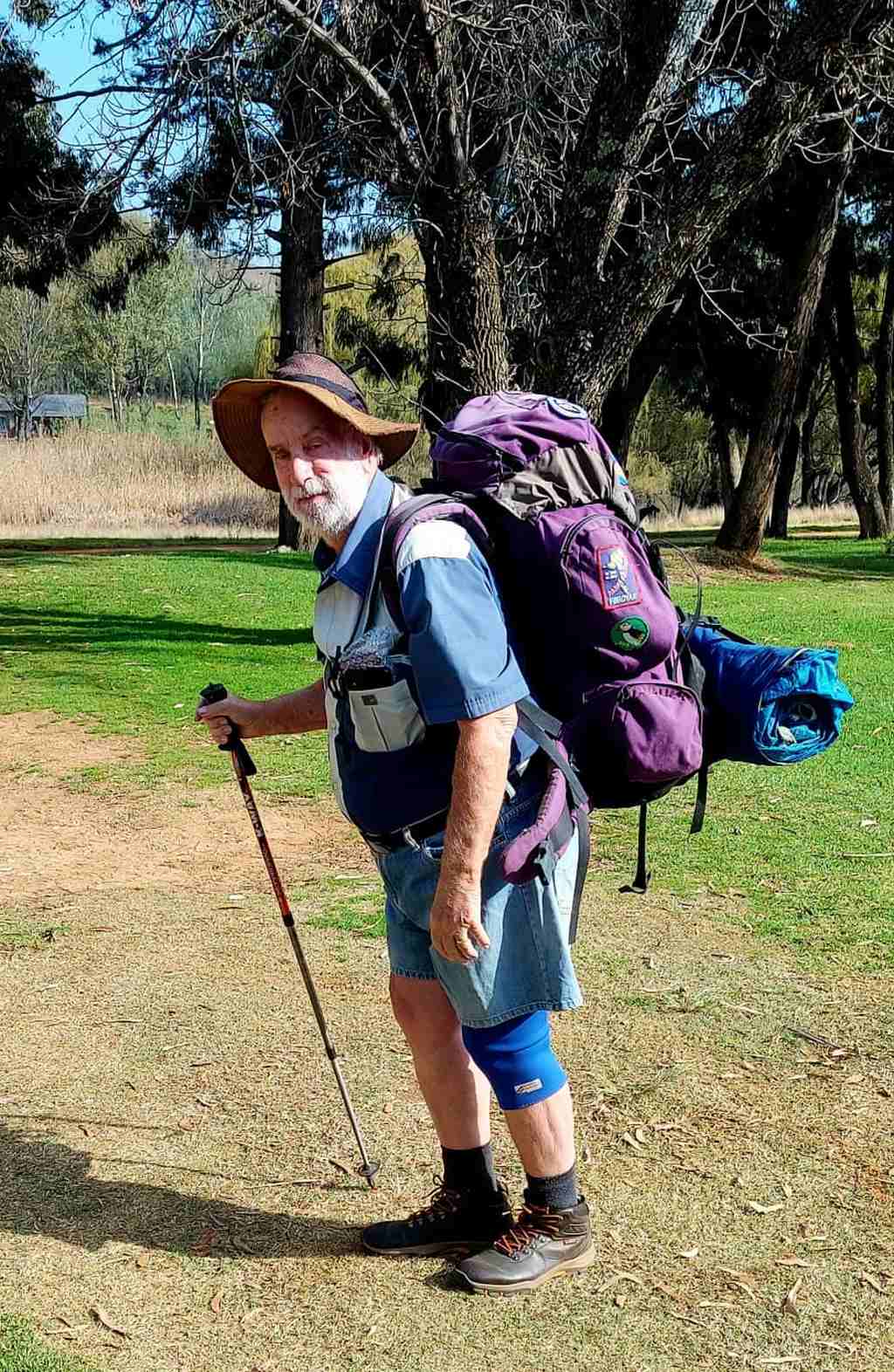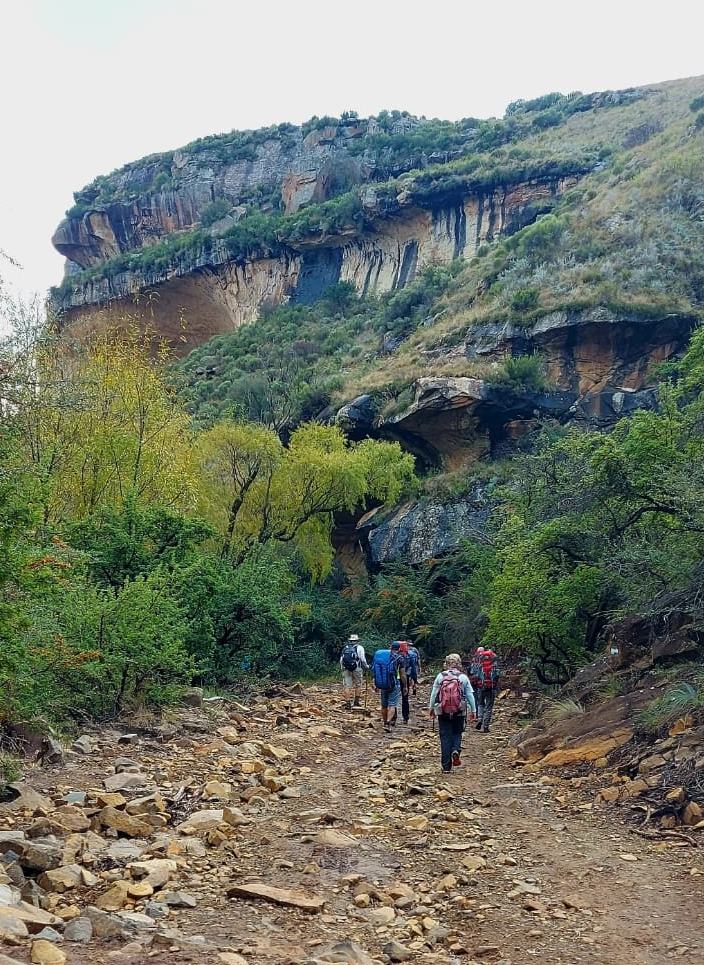 This was my 80th birthday hike, organised by Tania, thank you again. The place where this hapened was at St Ford near Clarens in the Free State.
The plan was to start on Saturday morning, hiking up to the cave, sleep there and then to hike back to base on Sunday morning. Sleeping in the cave was the main attraction. The hike was selected to be the shortest route, that was done to accommodate my reduced hiking ability. A transport of rucksacks by tractor was organised for the same reason. Carrying my rucksack just 20 metres to the drop off point showed me that this was a good idea.
We had to get up early in the morning, to make our way down to Clarens, the plan was to start the hike at 10h00. It was easy going, all along the road that leads to the cave. The journey was only interrupted when we had to ponder about some geological feature or to study some little insects. The weather was just right for a hike with overcast skies.
At the cave we got ourselves sorted out with mattresses and had our lunch. A short, pleasant walk out of the cave rounded off the day and we could get down to the serious business of making a fire. Tania had bought many bags of wood for this purpose.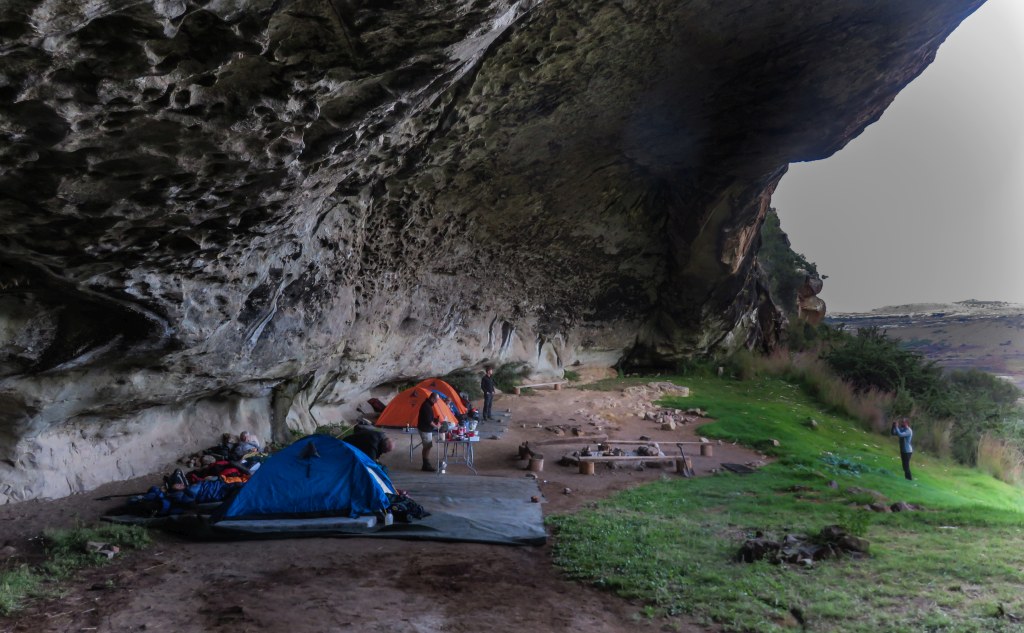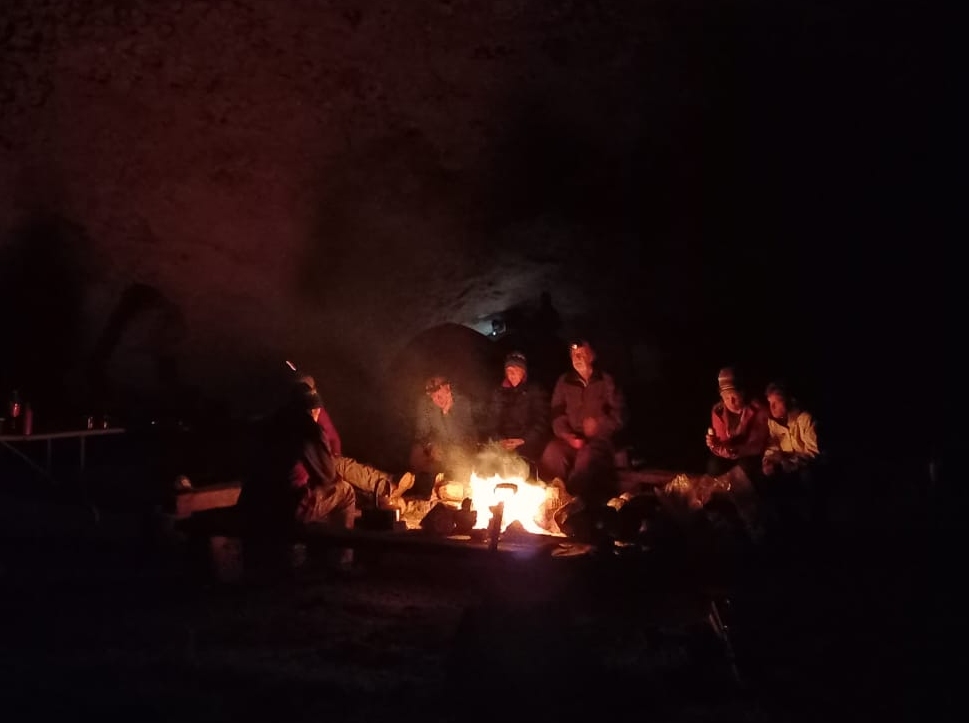 A thunderstorm was brewing around our cave with lots of lightning flashes behind the clouds and a more or less continuous rumble. But we felt very safe in our cave. It was around 20h30 (very early) that we disappeared into our sleeping bags.
Peter, the owner, came up in the morning to fetch the luggage. Whilst there he pointed us to some bushmen painting, we had not noticed them before. A special feature of those painting is that it shows a comet tail. This could have been Halley's comet, which had made an appearance in 1986, 1910, 1835 and before. It will most likely be the 1835 appearance which attracted the attention of the bushmen.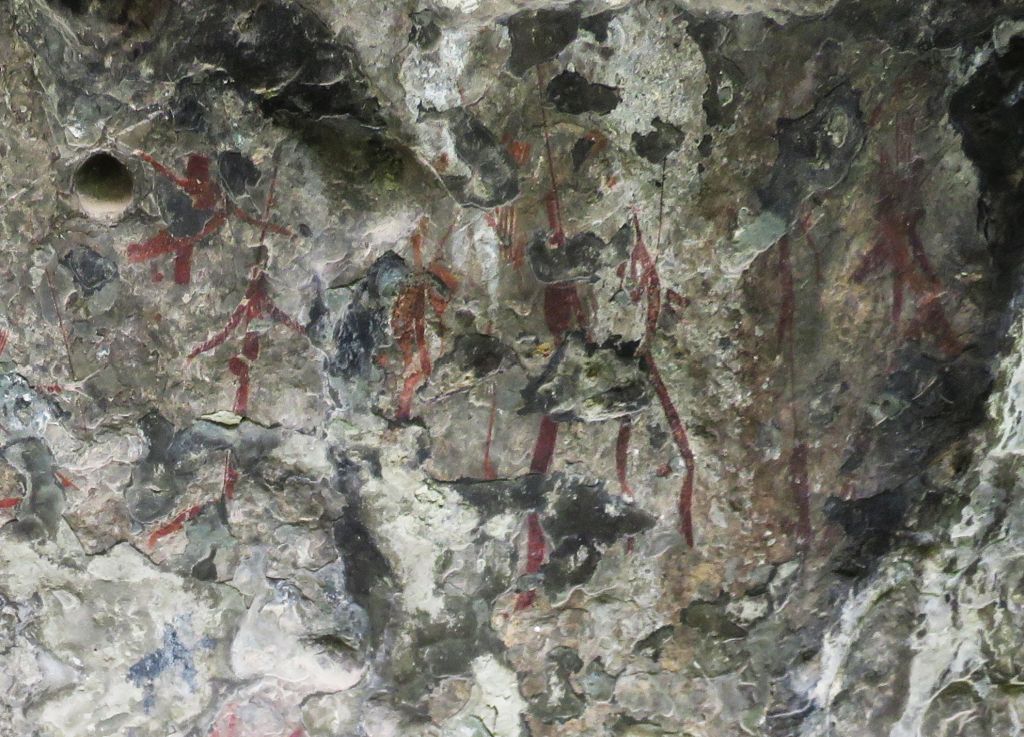 There are more paintings in a cave nearby, so the team went off to search for it on the way down, to no avail. We need to come back one day to check the place for cave paintings.
Got back fairly early and got on our way back home.