Sporekrans(25-27/April/2014)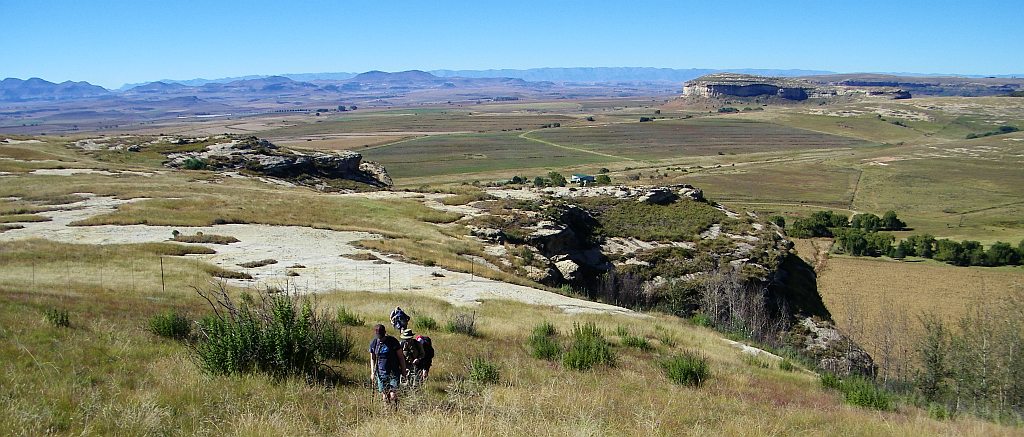 We were a small group, if it had not been for two newies our number would have been four, Jenny, Judith, Frans and me, but now also Robert and Wynand. Sporekrans is a hiking trail and base camp on a farm a few kilometers south of Bethlehem.
We all accumulated at the base camp on Friday afternoon, some of us more straight forward than others. Wynand, Robert and Jenny purely followed the GPS, they left the map at home, and thought at times that they were lost, but they made it via a different route.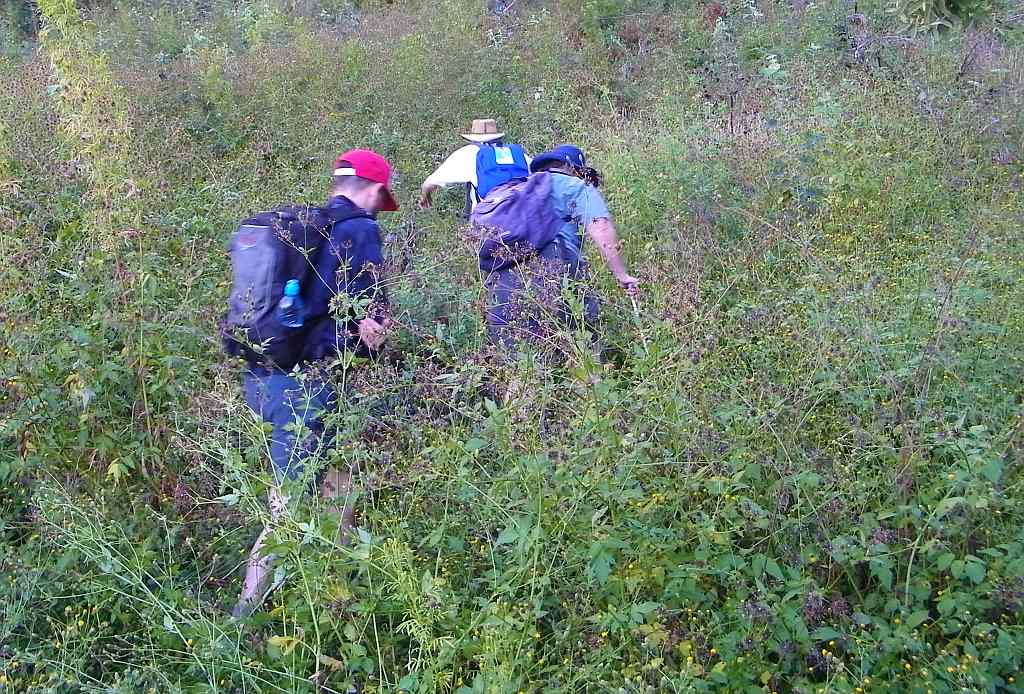 The hike in the morning started with us being lost right at the beginning. We had to fight our way through a plantation of Blackjacks to find the marked route. Whilst looking for information on Blackjacks I noticed that one can actually eat the leaves and make a tea from the dried stems to fight colds, not sure how pleasant that tastes, its probably yech!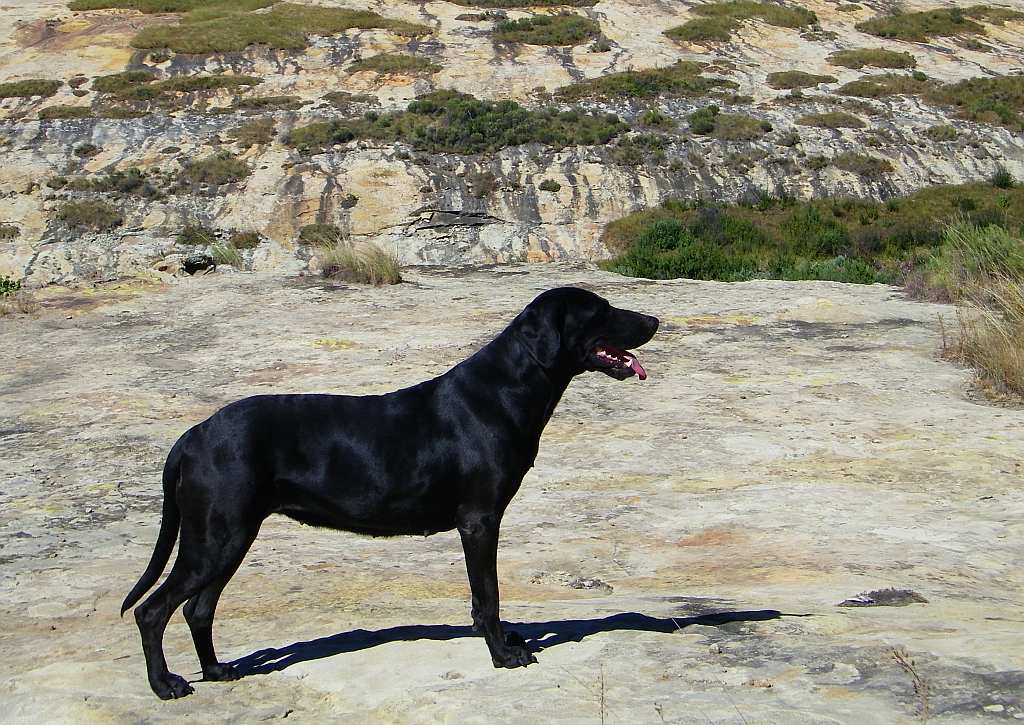 Our accompanying dog had to be helped up the ladder, nice dog, very friendly and very concerned about keeping the group together by continuously moving from the front to the back and reverse. Obviously some sheepdog instinct.
The hike proceeded at a relatively slow pace, there was so much to see and study and discuss. Sandstone, I find, is always interesting, it contains features such as solution pots, splash marks frozen in time, erosion patterns and the basalt-sandstone inter phase. That is why it took us such a long time to just get to the lunch spot. At that point I had some doubts about completing the hike and when Judith pointed out that we only have three hours of daylight left and no sure way of getting off the mountain we split the party.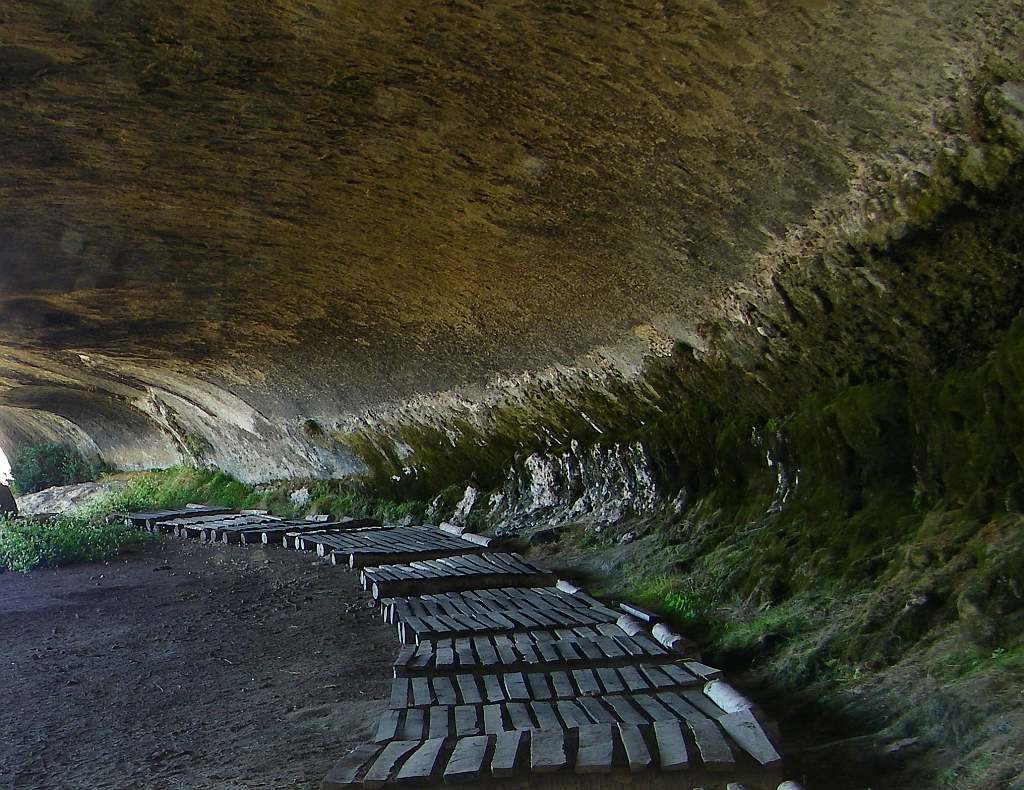 The three guys, Frans, Wynand and Robert, carried on and me and Jenny and Judith went back to a point where I had seen an easy way down. As it turned out we arrived back at the same time, but they, of course, had to march much harder.
All is well that ends well, but not entirely, I left my GPS on the trail. So in the morning the four of us went back up the mountain to retrieve it successfully. After that we joined the ladies to go up to the cave, see picture. Its equipped to sleep a number of, I think 20, hiker