Sable Ranch (21 July 2019)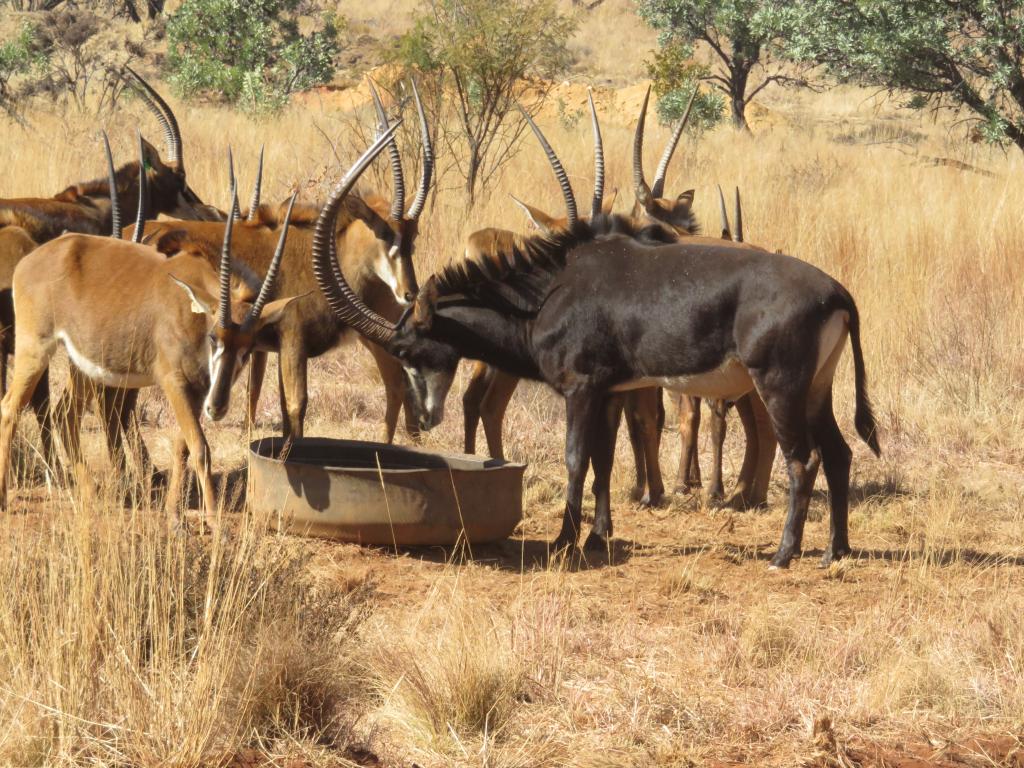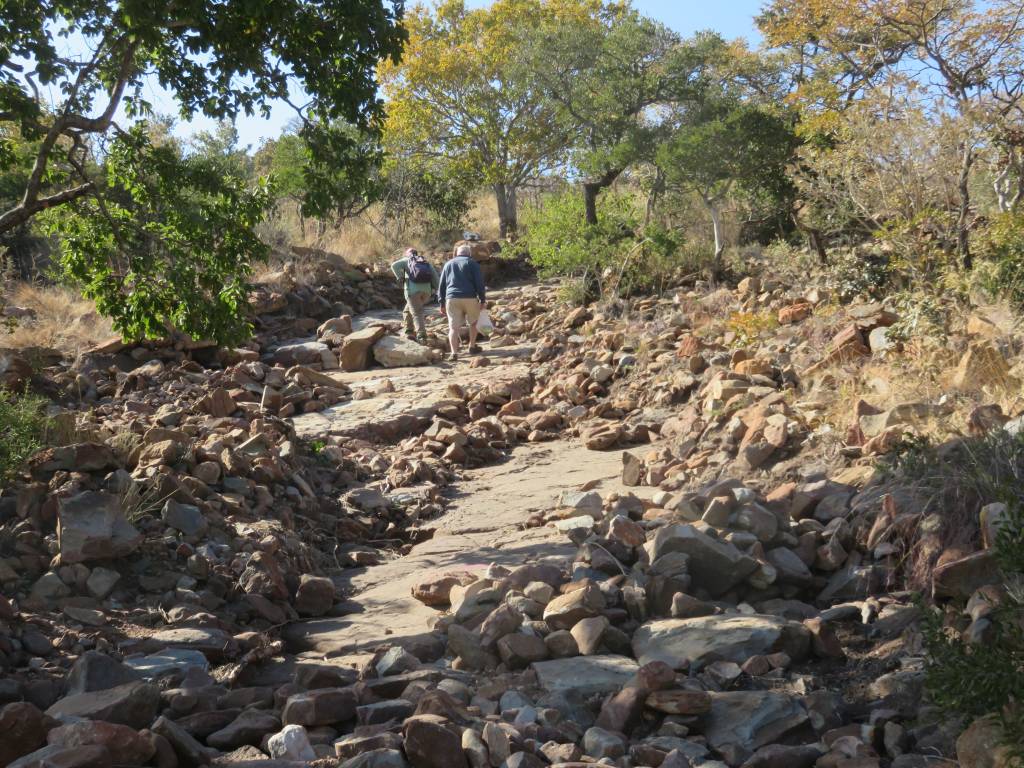 The picture on the left explains why it is called Sable Ranch, it's because of the Sable antelopes kept here. It is also an adventure sport center, what I saw was a rope walk, a dirt track for pedal cars and a bow shooting range. In addition it has this hiking trail that goes up the mountain and down again for a distance of about 8km. The place is in the Broederstroom area
We met there at about 9h00 on a very cool morning and after paying the fees of R70 per hiker we were off. Going through a tunnel under the road we started going up the mountain. Following a path, which I think was supposed to be a 4x4 track, but no 4x4 would be able to go up that track. It was very rocky and difficult to walk on. The organisers should consider putting a foot path through to the top.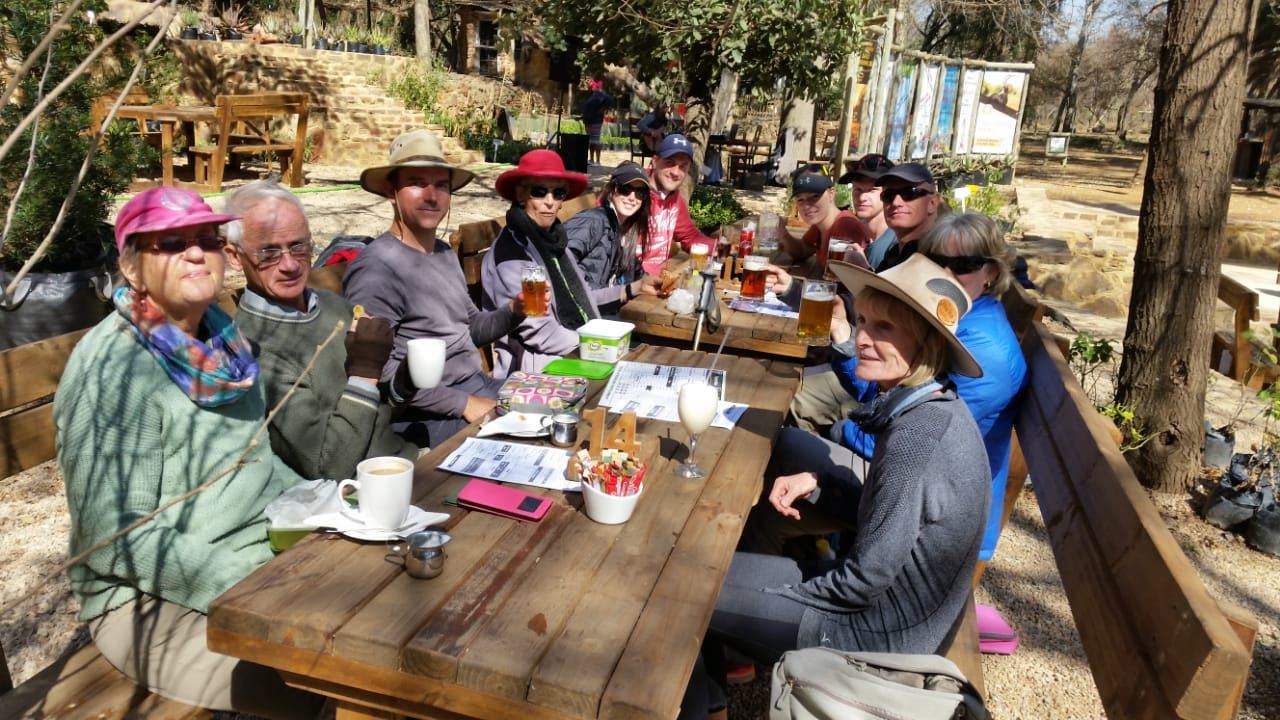 After a climb of 170m we reached the top and also the herd of Sables as seen in the picture. Beautiful animals. Here we had a split in the party, the young ones wanted to do the full round and us oldies, that was me, Oliver and Rosario, selected to go down to the dam and back the route we came. Despite our shorter route we still managed to get down the mountain after they had already had their lunch in the restaurant. We had ours on the mountain.
Overall a pleasant hike with some improvements that could be made.