<

Rustig 26 July 2015)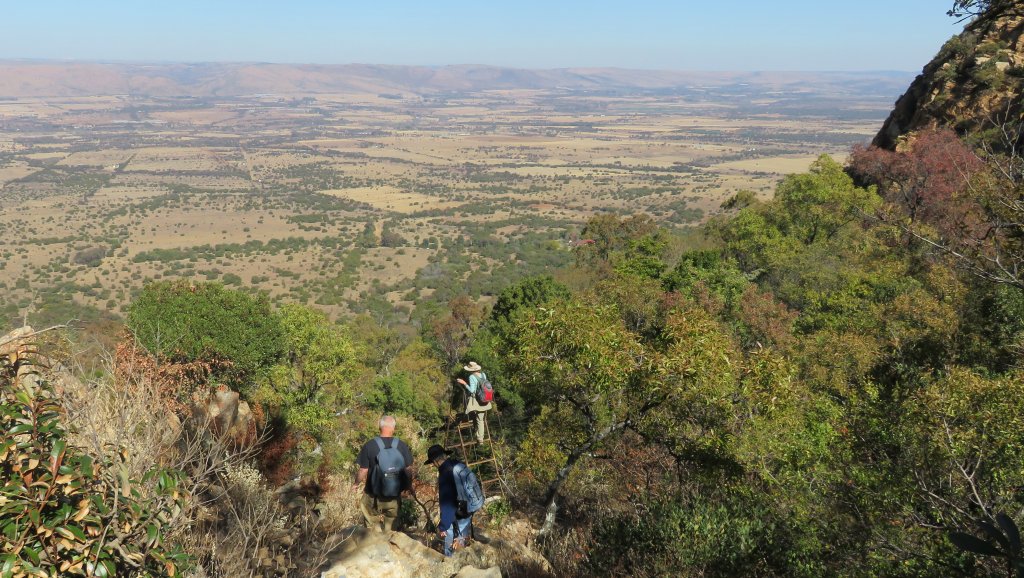 A day hike in the Magaliesberge, approaching the top from the southern side. We didn't have many takers, only Oliver, Janine, Lydia, Jenny and me. We selected the 5km Witstinkhout route, that was because we started late and nobody felt like doing the 13km long hike. As usual we got lost right at the beginning, it required our combined navigation skill to get over onto the right track.
The path led us up the mountain , at near the top we had to deviate a bit because the map showed a British bomb shelter from the Boer War on top of the ridge (see picture below). Calling it a bomb shelter doesn't agree with my logic. The Boers certainly didn't run around throwing bombs. I would rather call it an observation post.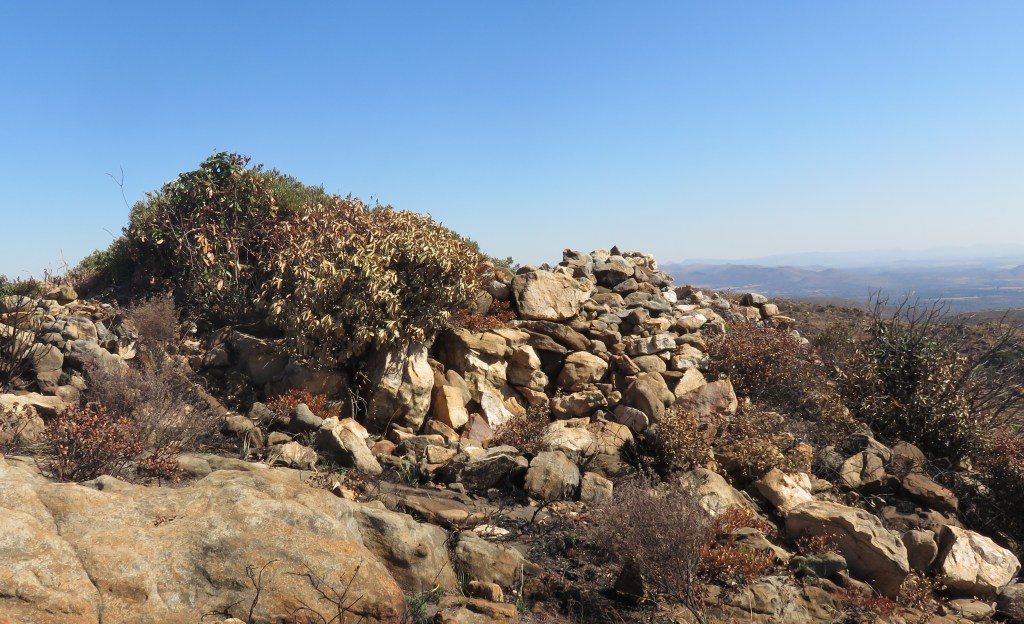 It consisted of an appr 6 foot (1.5m) wall forming a circle, I guess, of 5 metre diameter. Most of the wall has collapsed. From here the British had a good view over the valley all the way to the Daspoort mountains and at the same time could guard the potential pass over the mountains to hinder Boer traffic over the berg.
Initially following just to the south of the ridge we made our way down to the coffee/tea and cake at the bottom.