Rooikrans hiking trail (8-10 July 2016)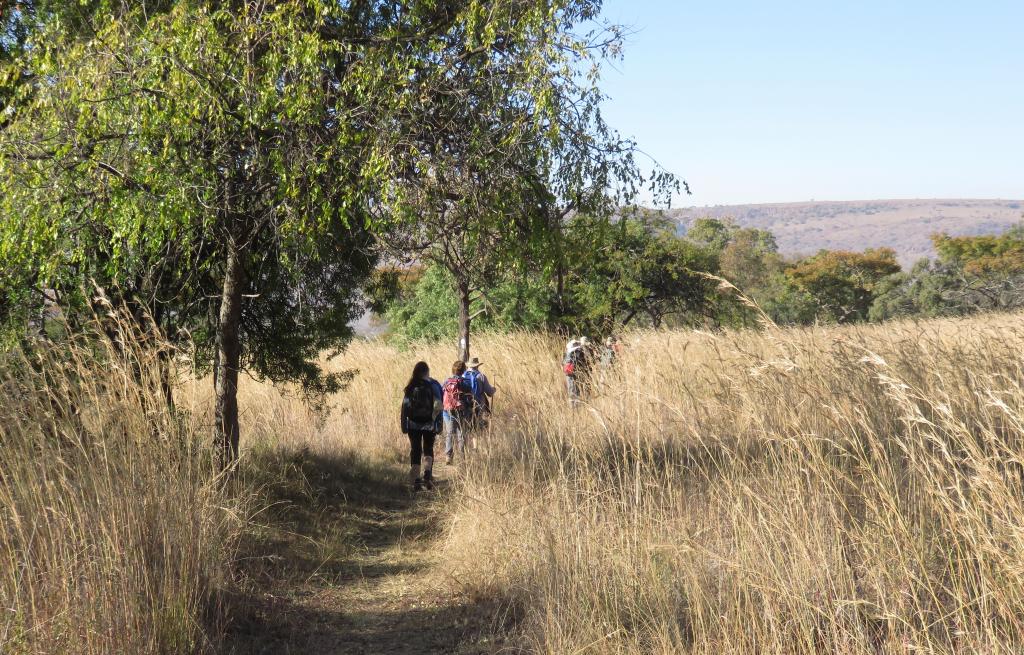 Last time we got to Rooikrans was in 2006, i.e 10 years ago(how time flies). The place has changed a bit since, for the better. The report of 2006 mentiones that the accomodation was cramped and the kitchen extremely limited. This time we found roomy accomodation and a large enough kitchen to accomodate a large hiking group.
We all collected on Friday afternoon, who was there? Me, Frans, Judith, Hester-Louise, Jenny, Janine, Rosario, Tania, Allen, Michael, Kelly and Allisha (friend of Kelly) and Oliver. There was an other group of hikers, nice enough people, we had no problems. I, actually, find it good to have other groups on the hike, it makes it more social and it is possible to make new friends.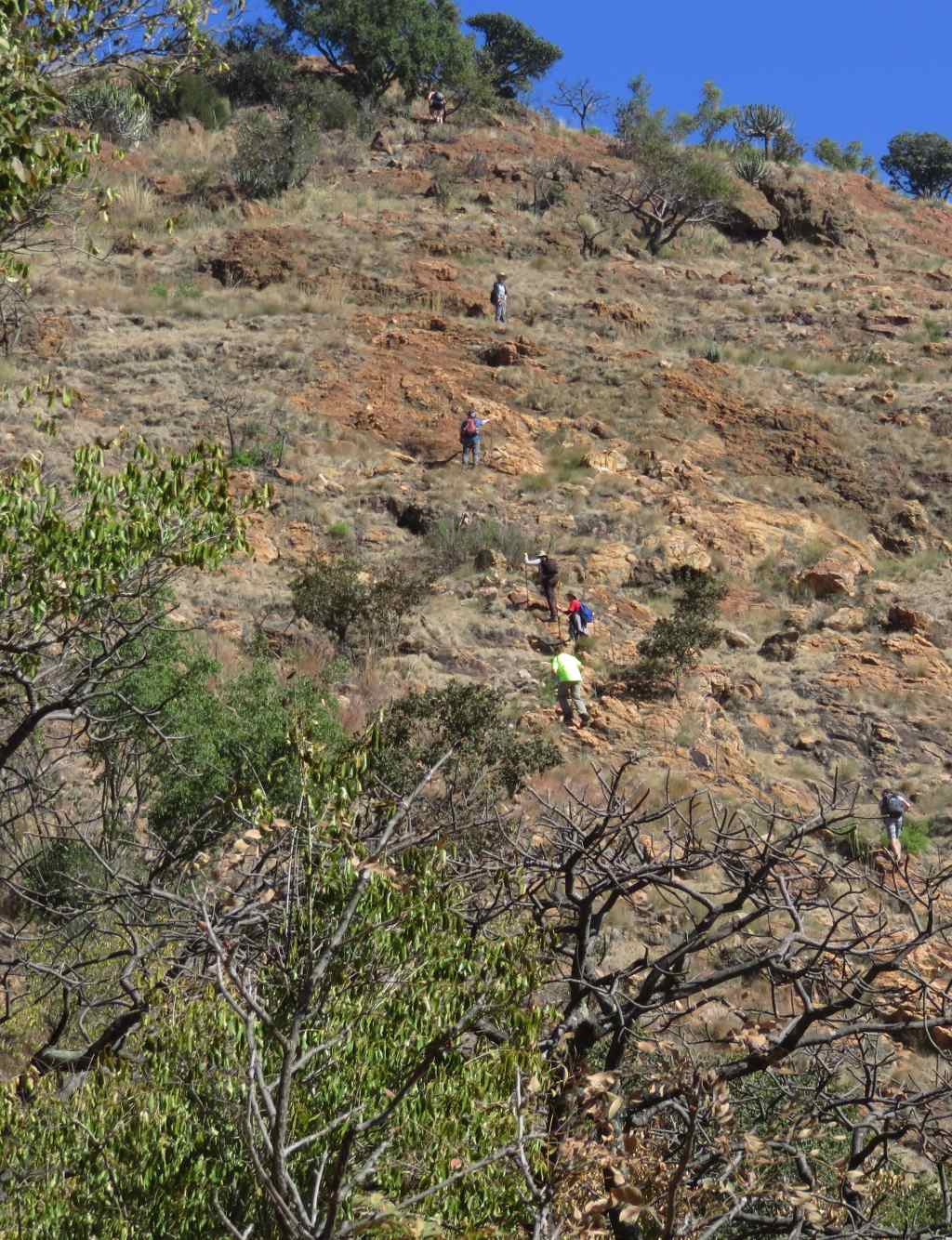 Off to the hike we go, with the farmers help we selected a route of about 11 km, which is pretty standard. So, off we went along the dry stream bed to the mountain and up and up. The up covered about 300 meters altitude. Some of us slowed considereably. So much so that we were overtaken by another hiking group of locals who had come for a day hike. That was a good thing, because it gave us the opportunity to collect their rubbish which they dropped on the path.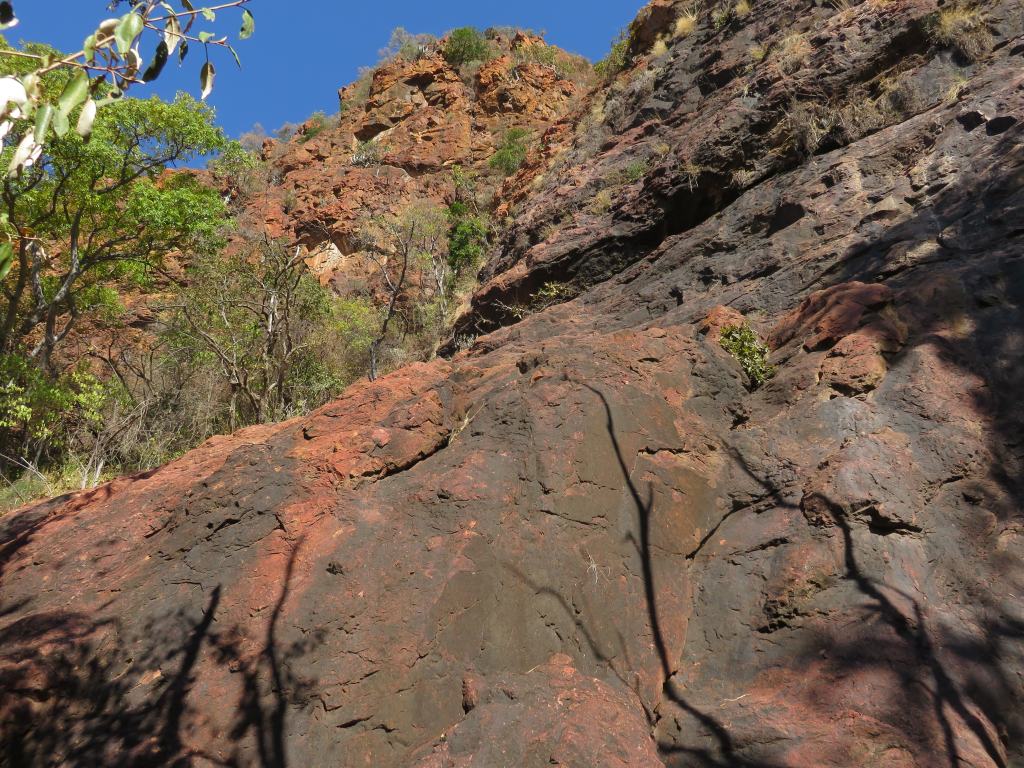 Walking was much easier on top and it went fairly fast until the stop at the highes point with a view in all directions. Lunch was declared. The meters we had been going up we now had to decent. It took us past the red cliffs which have given the hike its name, rooikrans means red cliffs. From the bottom we took the shortcut designed to make this a 11 km hike. The long way around is up the mountain again, along and down, making it 15km. The kids did it, that was Kelly, Alisha and Michael. And their speed is amazing when the last of us came in they were already back in camp. The only one that didn't do the hike was Allen, he is under doctors order not to go on any hikes.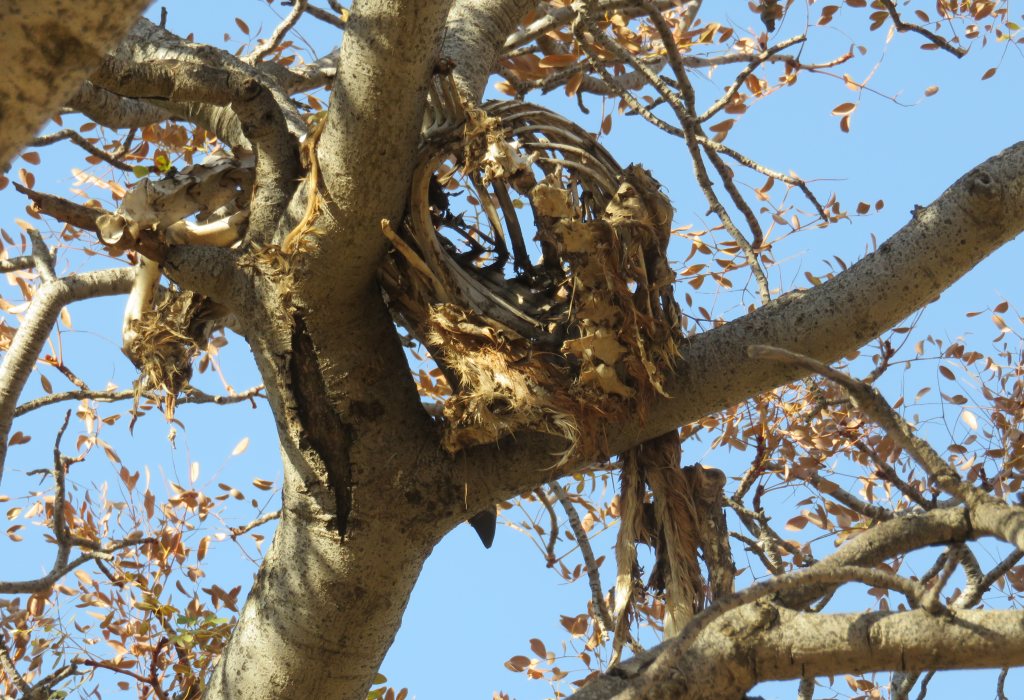 Next morning was a lazy day for some of us, the kids and Frans went on the other 11 km loop and some of us took it easy and walked along the road and cross country at places, staying on the flats and doing something like 4-5 km. Interesting find was a leopard kill left hanging in the tree. And than we went home.