Rhenosterpoort(16 to 18-Nov-2012)
Rhenosterpoort, a hiking farm in the waterberg, left from Nylstroom. Janine wrote this for us.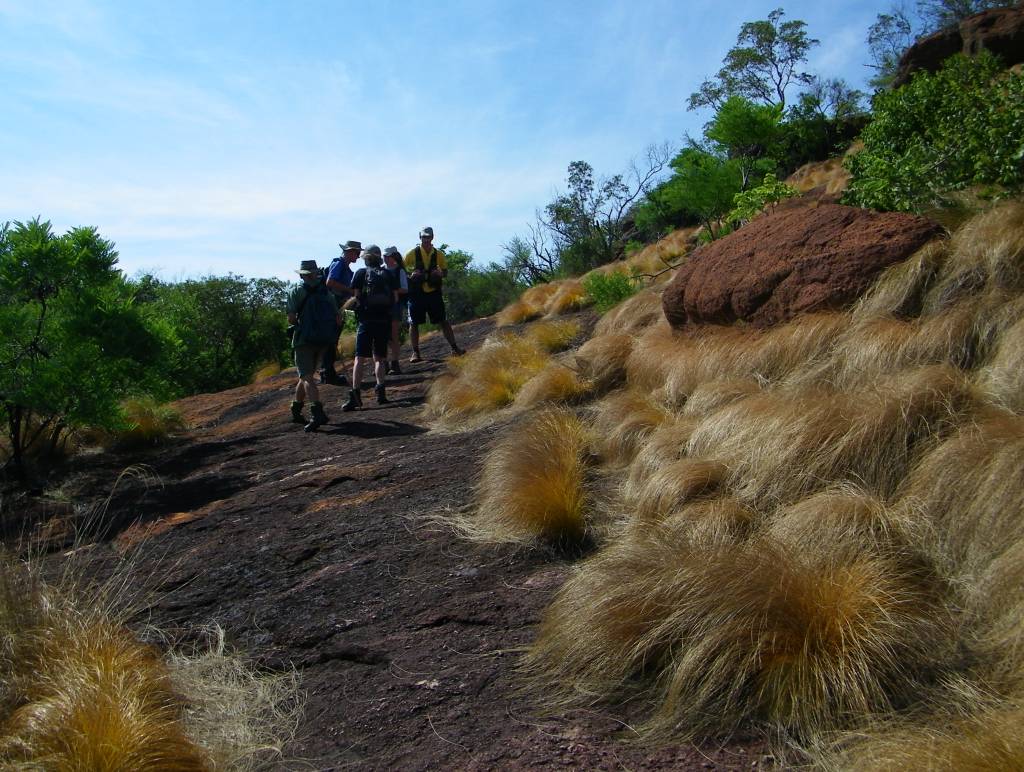 Rhenosterpoort was a wonderful hike to end the year off with. So a big thank you to Tania for organizing it.
Thank you guys for the pics as well. That just leaves the report. I am not very good at this sort of thing, but here goes.
Our upgrade to the Dassie camp resulted in more confusion than normal to the Saturday morning confab about what direction to set out in, as the trail maps we had were from Bosbok.
Swimming seemed to be the order of the day.
Probably 20 minutes into the hike we came upon the Waterfall where the boys were stripped down and enjoyed jumping and plunging from the swing.It was very tempting to just spend the rest of the day there, but decided to come back later after the hike for anther dip.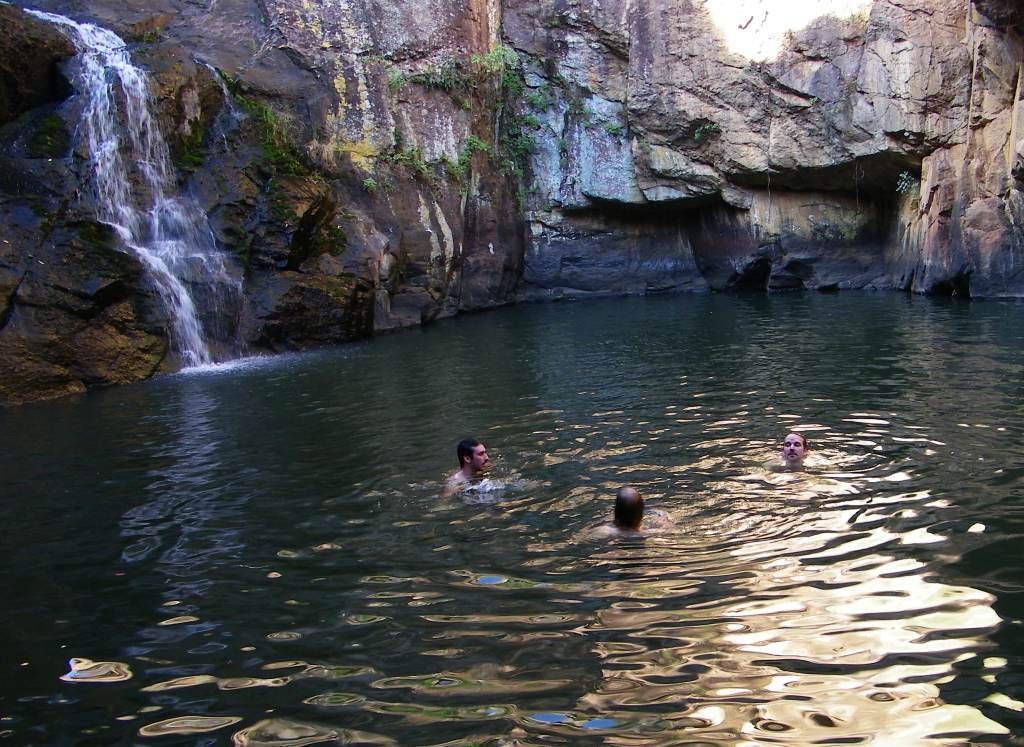 The hike was well marked and had been set out by the Farmer, with distance markers, which was nice and each one had something encouraging and informative on it.
The initial uphill over the rocks and through the trees was not too taxing, but the heat was the unbearable and took its toll. Judith and Frans decided to turn back (not realizing that they were literally meters away from the half way mark), resulting in them doing the same distance if they had continued. Except it would have been a lot easier if they HAD continued as the hike leveled out and became a lot easier.
Horst and Jorg tried a bit of bundu bashing, so it was just the youngsters, Tania, Allen and I that got to enjoy the second swimming spot.
As one of the trails had been closed, the farmer took us on an early game drive instead. While game viewing , Kelly educated us about Brahman, (special breed of cattle), and a cattle crush (the device they use to restrain farm animals in order to examine them). We also got to see the farmer's Anatolian Shepherd dog – bred to guard sheep and cattle against preditors. It are not treated as a pets, and has no human contact, but live outside with the sheep from when it is a pup. This what the dog adopts the sheep as it family that it has to protect. (See pics below)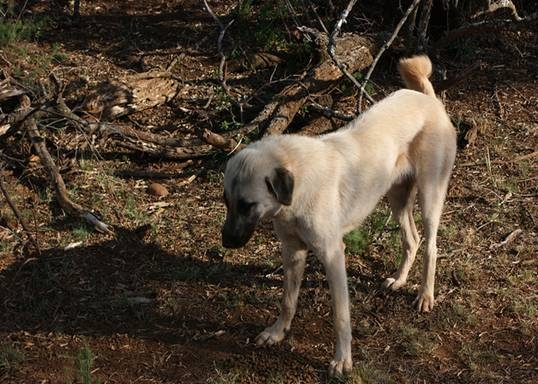 With the exception of Frans & Judith having left early for their trip to KZN and Allen needing to prepare some work stuff, we all went for a last dip at the second pool before lunch and our farewells.