Retiefs Kloof (20 June 2021)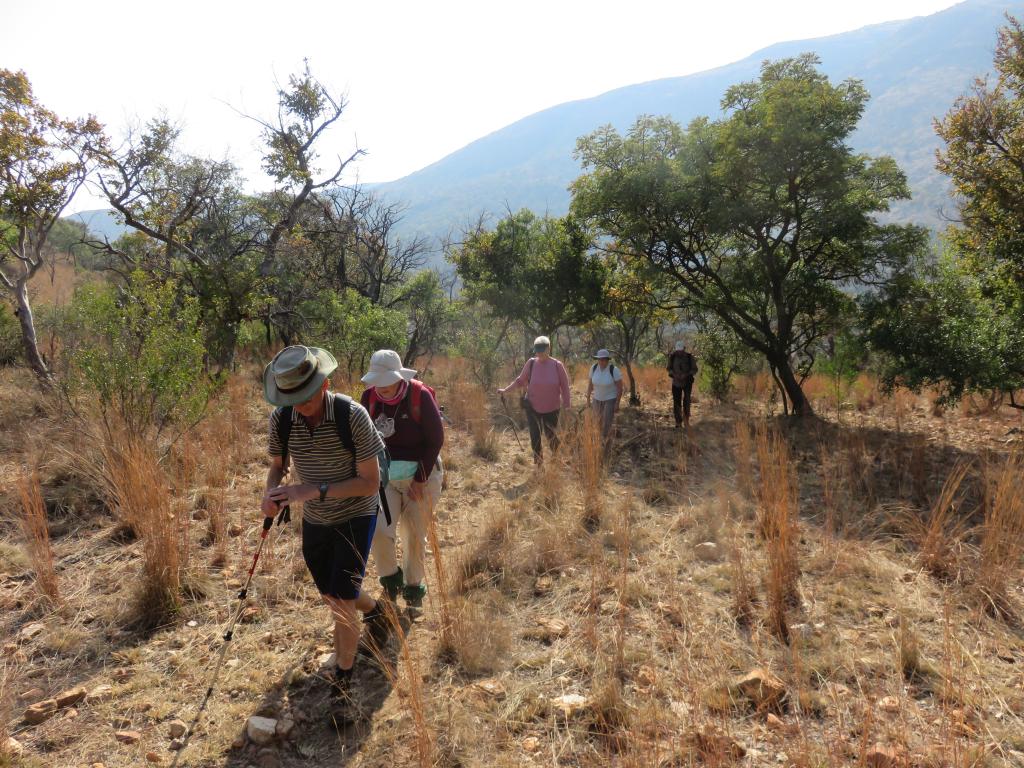 Retiefkloof is in the Magaliesberge close to the Olivers neck dam. It is a hiking area not open to the public. But Tom and Rita are members there and are allowed to bring 6 friends on a hike. Those friends were us: Frans, Judith, Jenny, me, Paul and Marj.
We all met at the gate on the Sunday morning and followed Tom to the parking area. The main attraction here is the gorge with swimming pools, just not at this time of the year.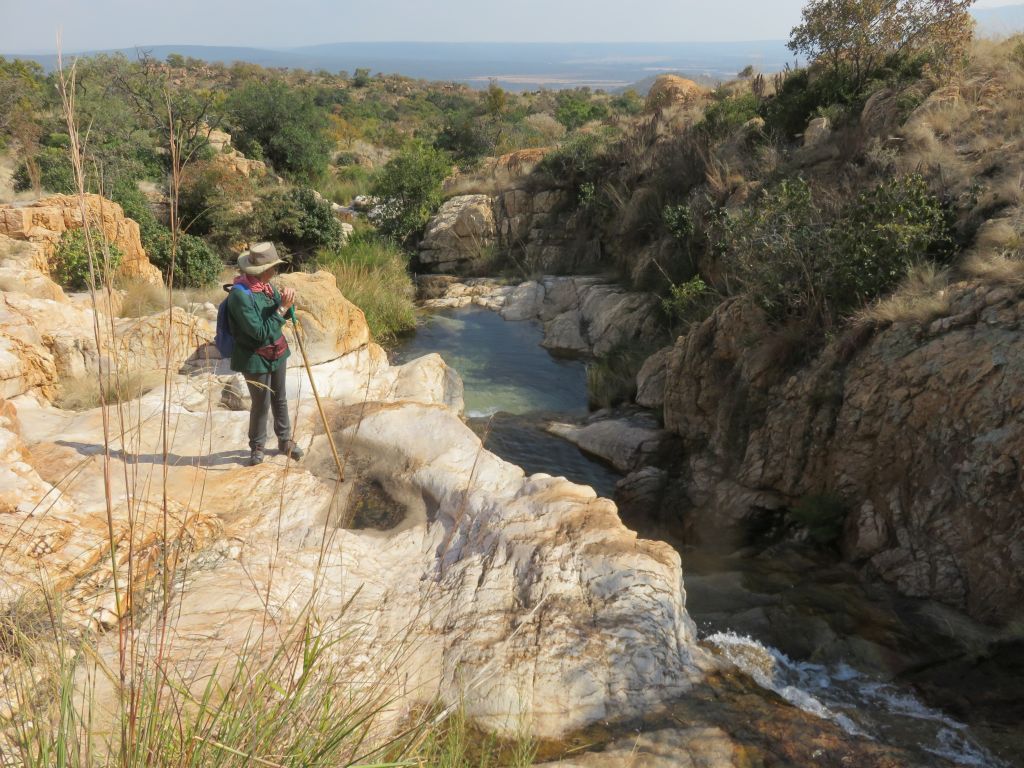 I was still a bit of an invalid, 10 weeks after the knee replacement operation. And when Tom called for a short stop and enquiring whether we want to carry on to the water fall I opted for staying, saying that I, most likely, have reached my half way point. And so it was, some of us had a rest whilst the energetic hikers went on. On their return we went down a bit to sit near a couple of lovely pools inviting for a swim and had lunch. Swimming was not on, it is middle of winter and far to cold. We have to come back in summer.
The return trip was back the way we came. A great day out and thanks to all the participants.