Pretoria Central 23-June-2013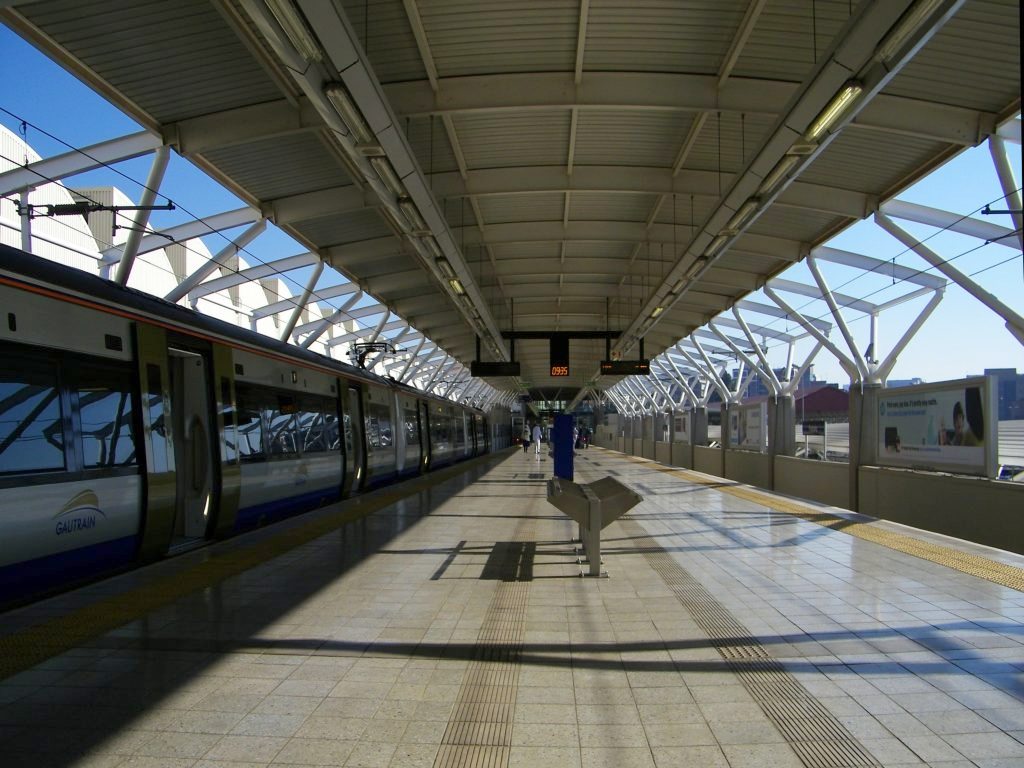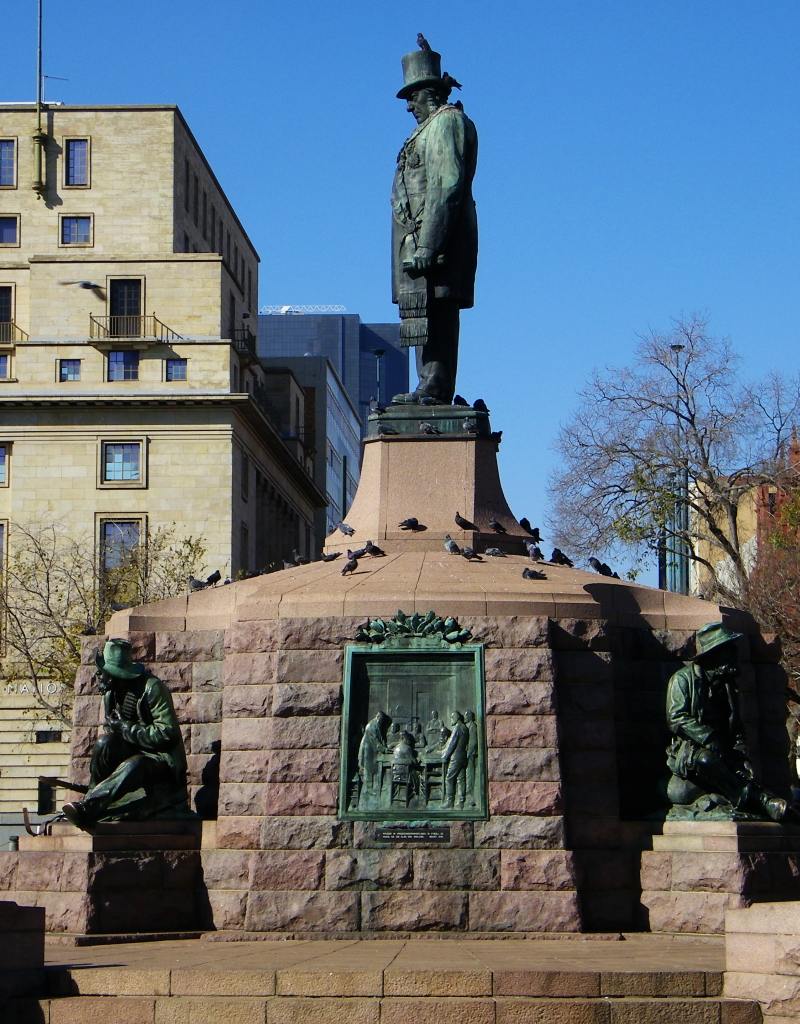 A hike through the center of Pretoria? Yes, this is exactly what we did. And why did we do it? Because I wanted to use the Gautrain from Park Station in Johannesburg to Pretoria, just to experience this new technology, i.e. traveling through the tunnel at 200 km/hr.
Arriving at the station: Pretoria Central, we took a hike up Paul Kruger street to get to the Museum of Natural History to have a technical discussion at the entrance over the floating ball, that is a big ball from rock (marble) that is hovering and moving over a cushion of water. Various theories were put forward to be tested by stopping the ball to see in which direction it would start moving again. It does and in no defined direction, it's thus a chaotic system.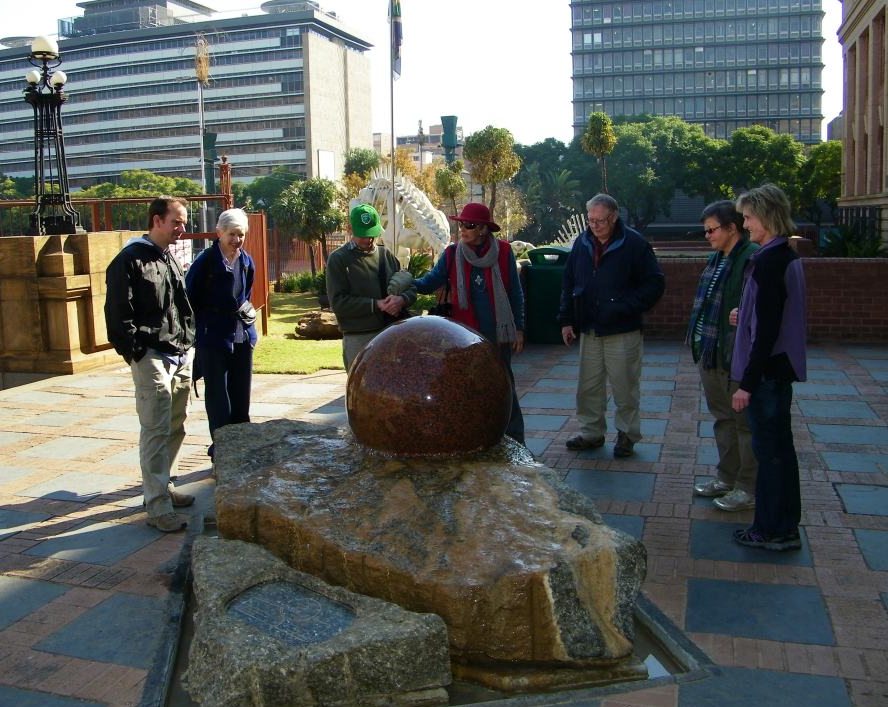 Lunch was called by the arrival of Oscar and Judy, they had earlier suggested that we have lunch at Café Riche, that is a traditional place on Church Square, established 1905. It got us going up Paul Kruger street again for about an other one kilometer.
The cafe is a nice enough place, I would have expected a bit more of an ambiance, having looked at the blurb beforehand. Its main claim to fame is the philosophical evening held once a month where anybody can propose a point of discussion, check the hyper link above. The food was OK, nothing to write home about.
After lunch a quick walk onto Church Square to look at Oom Paul and for a few pictures.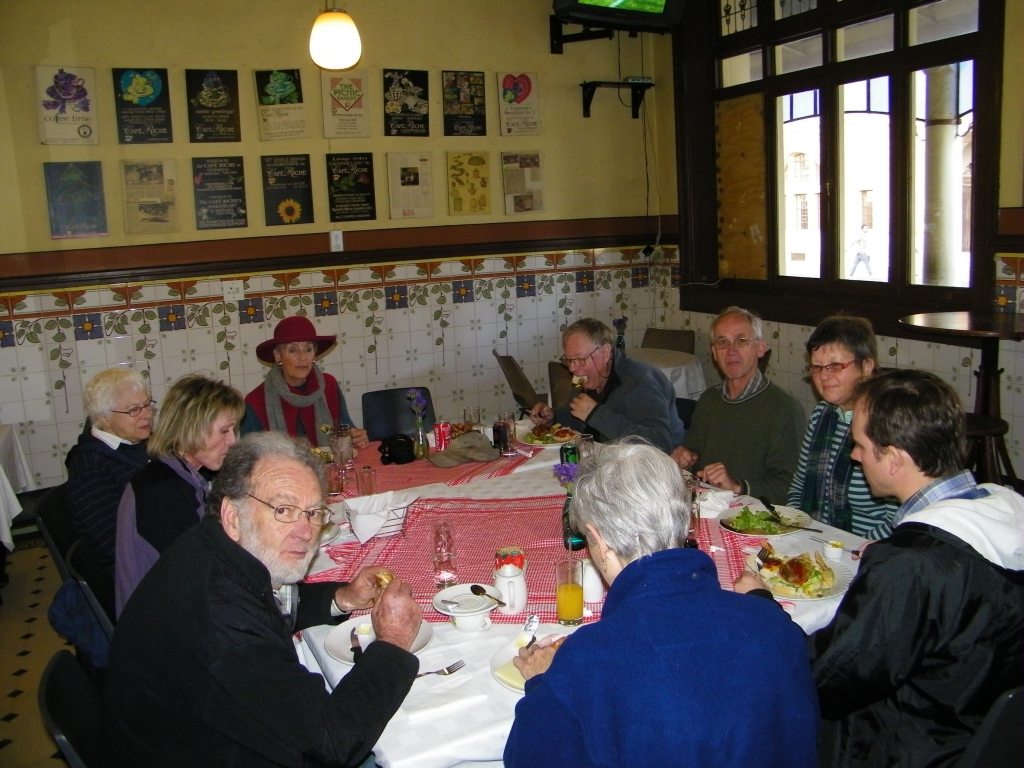 On the internet I had seen a picture of a Cactus house in Burgerpark, this is just behind the museum and would be on our route back. So off we went, but alas the Green house was closed and that despite that the information board clearly states that it is open on Sundays. So we thought let's have a look at Melrose House just across the road from here. Same story, not open but the board says it should be.
Well, it was time anyway to depart to get back to Jo'burg. Just having a quick look at the Pretoria Central railway station and I was impressed how clean and well looked after it was. This gives me some hope for the country and perhaps next time I can use the Metro from Vereeniging to Jo'burg Park Station.