Paddling in Parys (26 Jan 2020)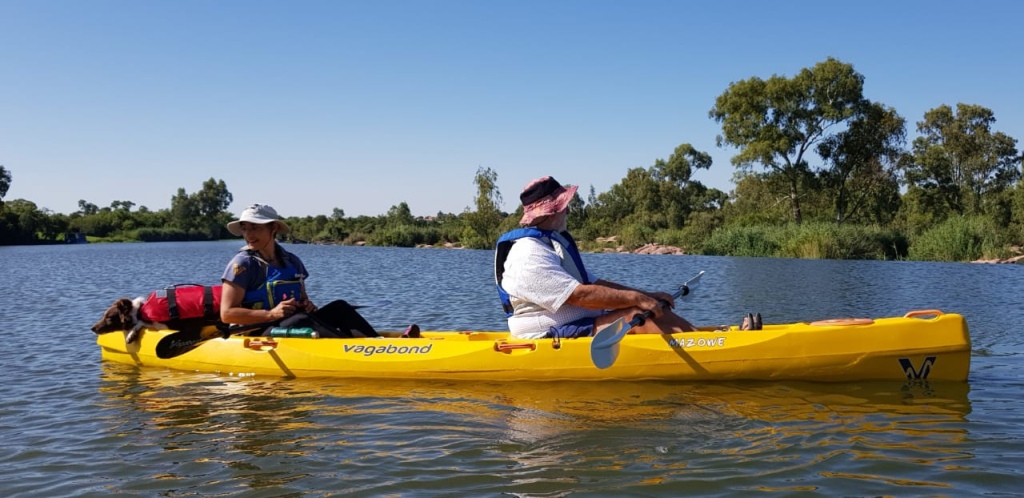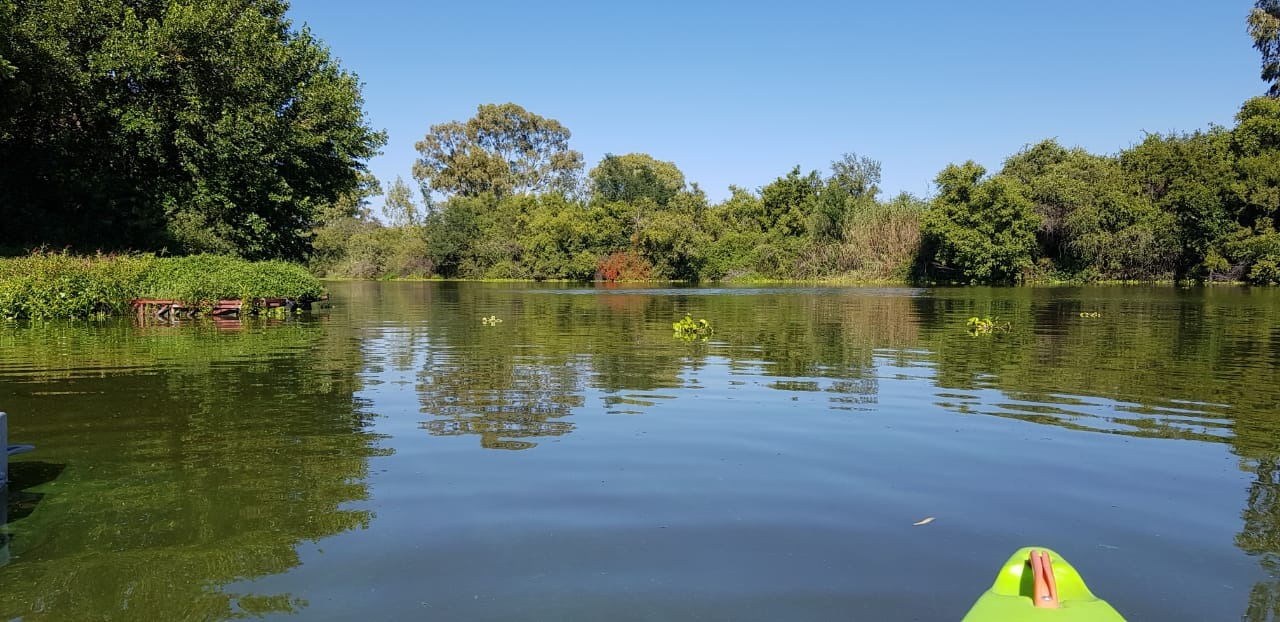 This wasn't really a major event. The plan was to do some canoeing on white waters. But due to the unavailability of such an event we settled for paddling in the quiet waters above the Parys weir. That one is just outside the town coming in from the N1. And only two of us actually made it, Jenny and me.
It turned out to be a pleasant event, just gliding along the water, observing the surrounding. At one point we saw a Leguan swimming in the water, eventually making its way onto land. For a bit of a leg-stretch we landed on one of the island and went exploring.
Pictures are by Jenny.