Mt aux Sources again (29 to 31-Aug-2007)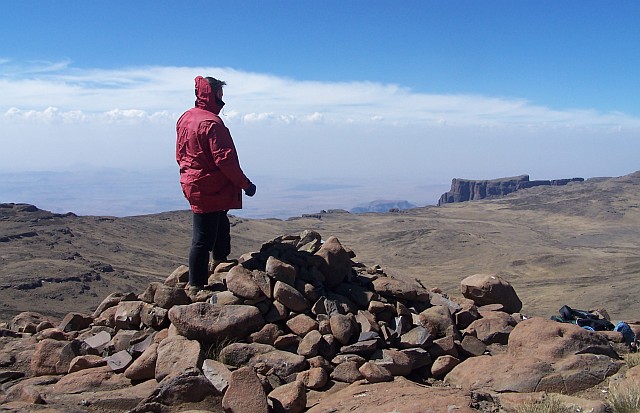 We did what we did many times before, went up to Pudadijaba on Friday night and hiked up to the Sentinel Cave. I had two torches, the first one faded away very quickly and the second one also didn't last that long, but by that stage there was a bit of moon and I could see the path.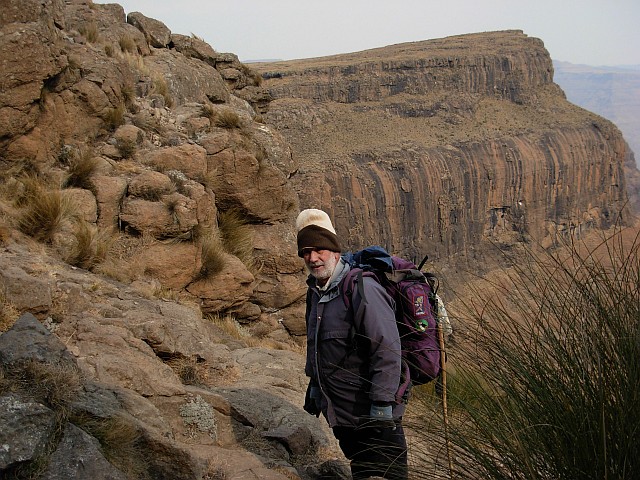 Next morning up the chain ladder and higher up to the peak of Mt aux Sources. The wind was strong and cold, finding shelter for lunch was not easy, the lee side of the mountain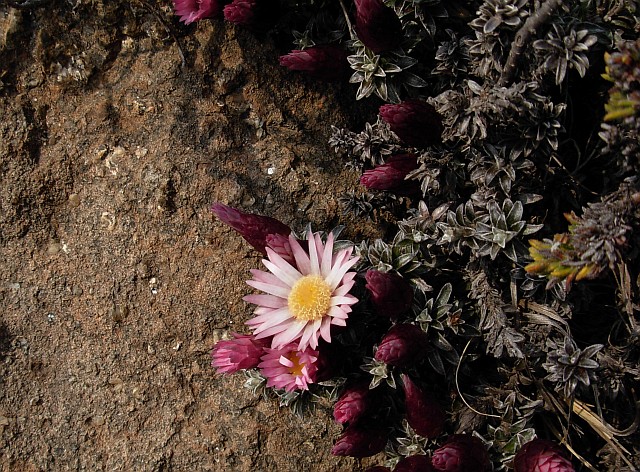 offered a bit of protection, but not enough to make it a pleasant lunch stop. Fairly quickly we were off again to make our way down to the Crow's Nest cave. We found it empty and took residence. There weren't many people up the mountain and we had a pleasant night in the cave getting up briefly in the morning to take a picture of the dawn, picture at the bottom. Despite the coldness of the place we did find some beautiful flowers, see picture.