Mosomane (25 to 27 Feb 2022)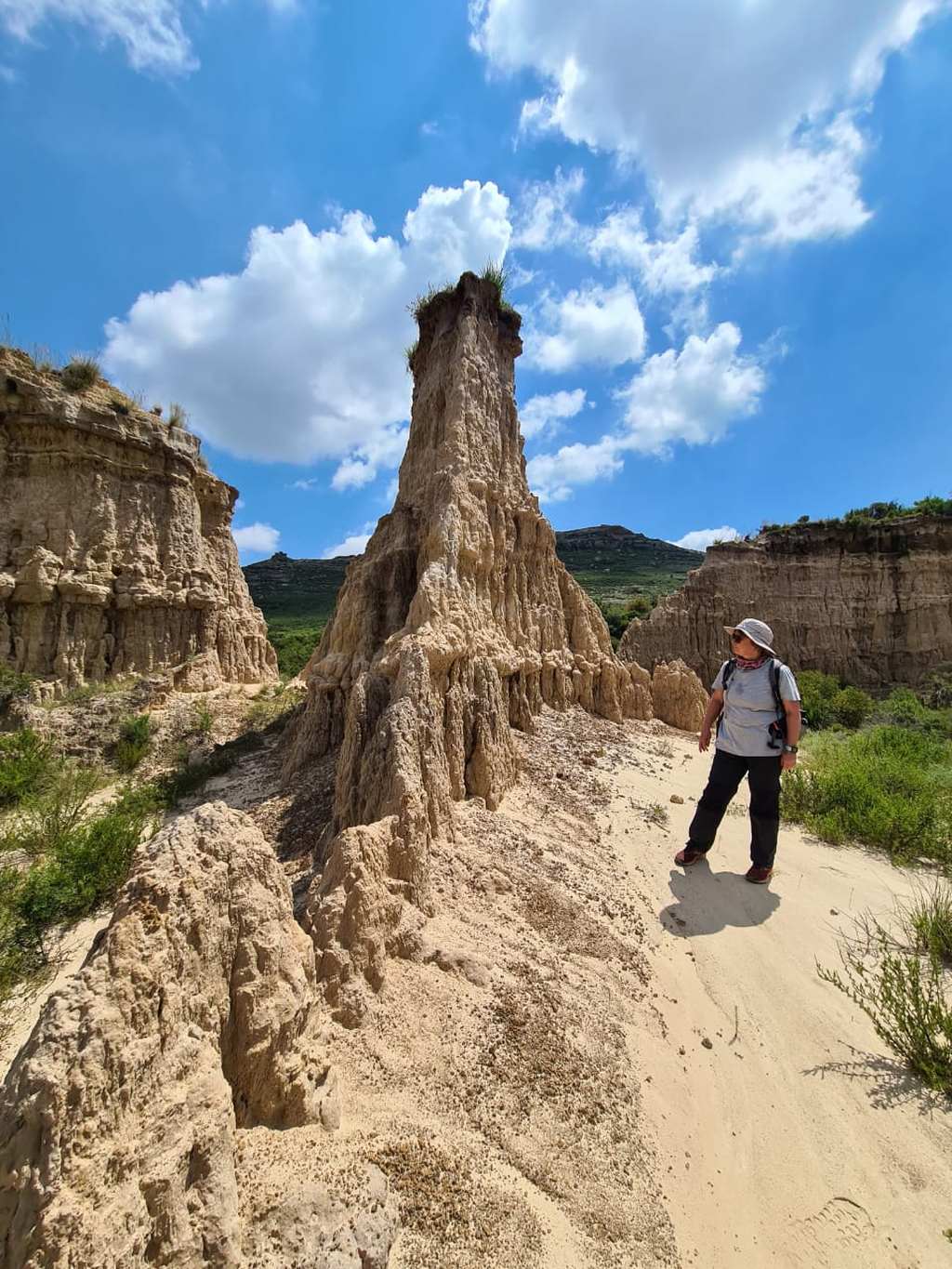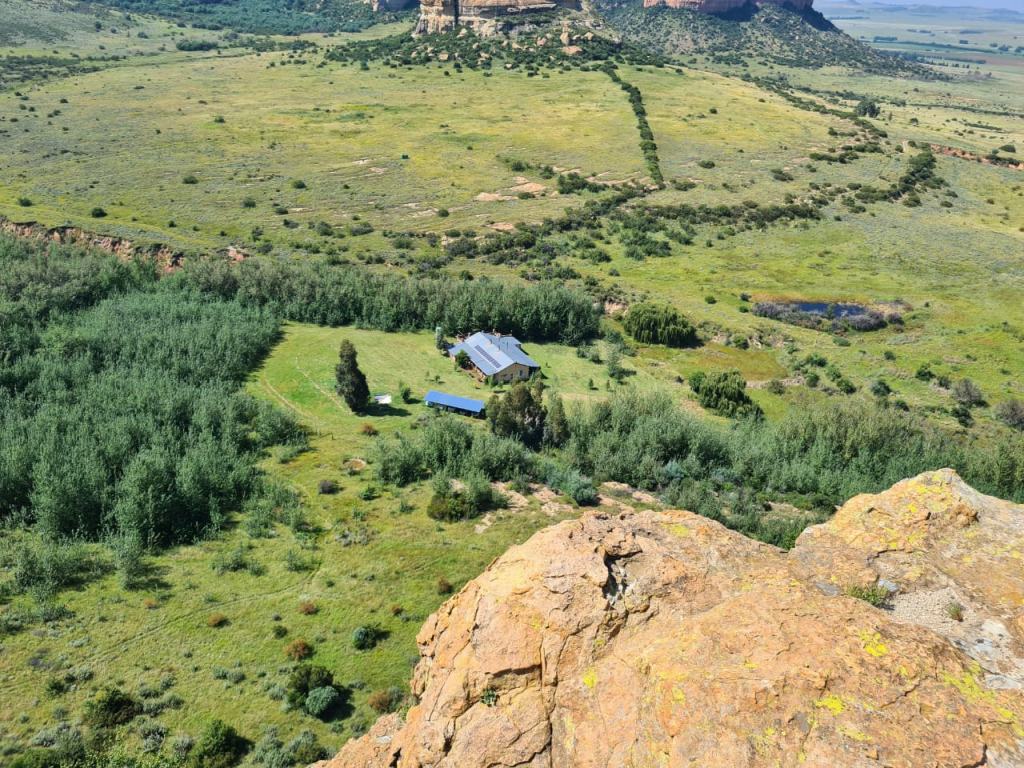 We have been here twice before and it is always a pleasure to come to this place. There are no problems with the accommodation and the hiking amongst the sand stone is excellent. Who did we have this time: Tania, Allen, Michael, Almé, Jenny, Rosario, Christopher, me, Eleni, Corné and Xienane.
The road down to Senekal via the N1 was perfect, in a very good condition, and from the turn off after Senekal to Mosomane was absolutely terrible. We properbly averaged 60 km/h. The farm road was a bit of a problem, especially for a normal car.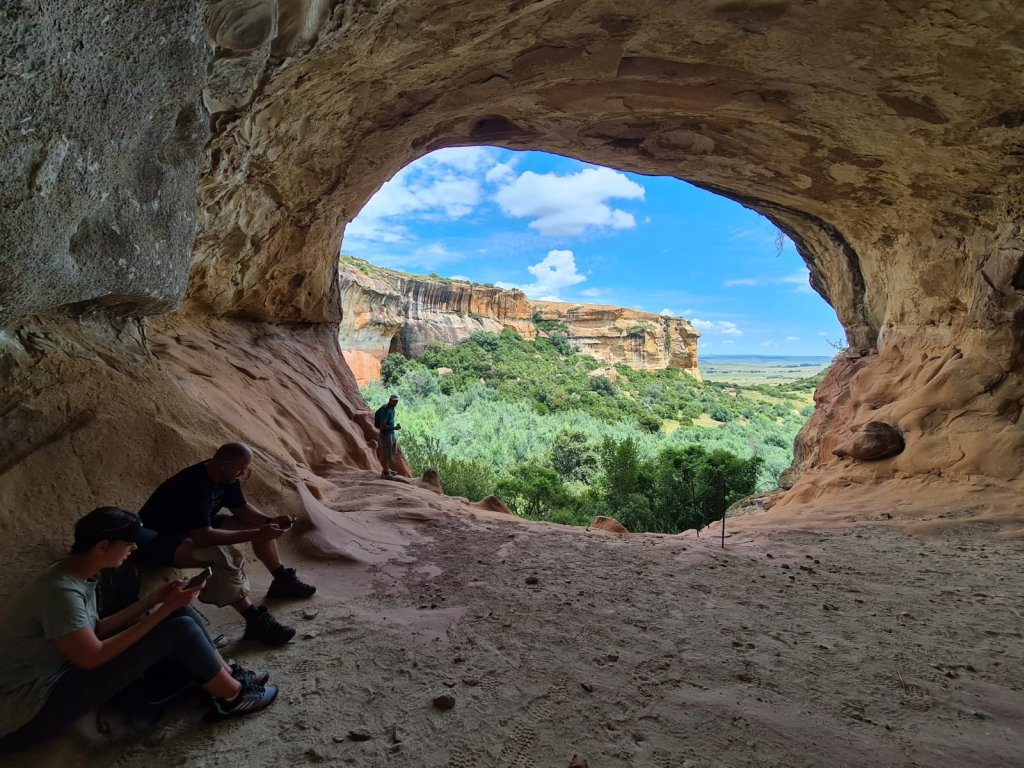 Afterwards we heard that we should have gone right at the fork. But we managed.
Saturday was the big hike, up through the donga, along the sandstone cliffs, through he owl's eyes and over the top of the lone mountain. I, and some others, only walked part way. My problem is a bad hip, which makes me limp along in pain. Perhaps my hiking days are over.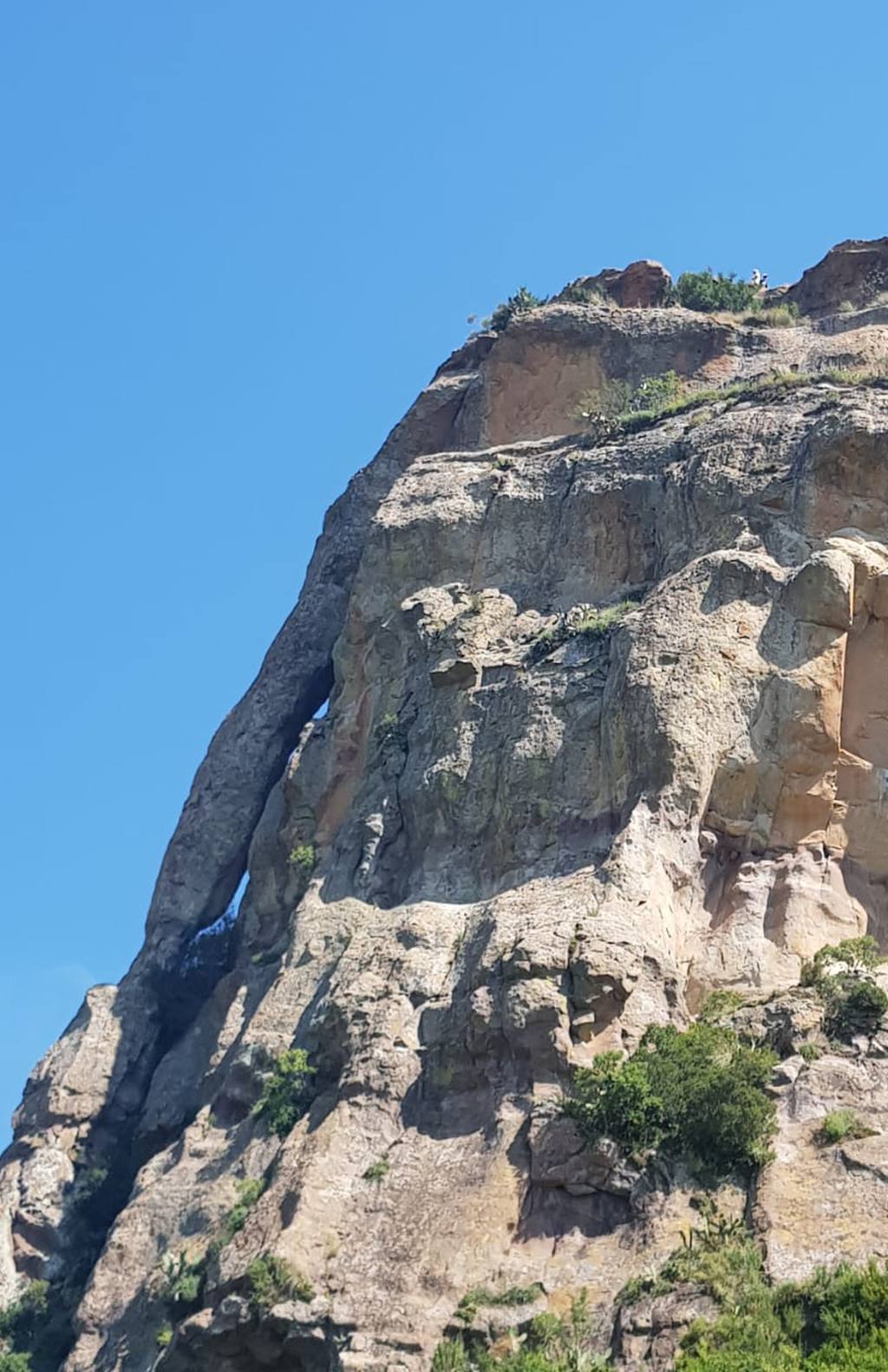 An interesting feature along the hike is an area against the rocks enclosed by a low wall. This is possibly a Boer war relic. Boer fighters were active in the area until the end of the war. This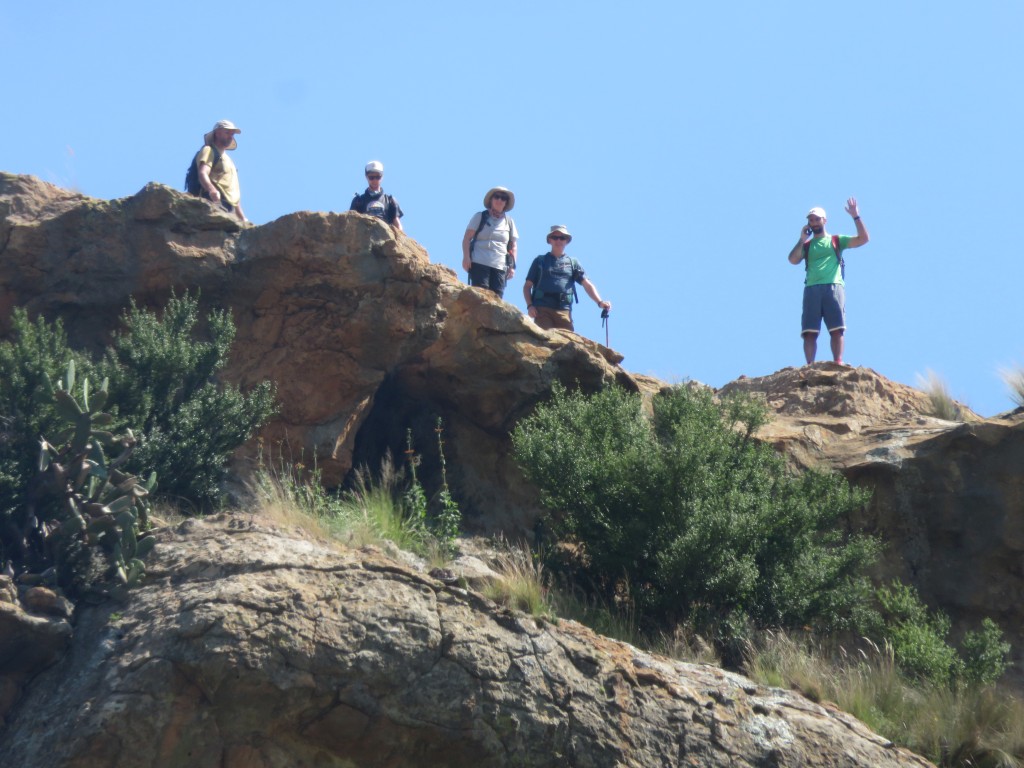 could have been one of their encampments. It goes together with the remnants of a lookout post on top of the lone mountain. But all this is just my speculation, we must find some relevant artefacts there to confirm this. Next time!
Sunday was rest day for some, others went up the mountain to get to the top of the elephant trunk. The picture on the left shows why it is called the elephant trunk, and the little dots on top are the hikers that made it to the top. The picture on the right is my picture taken with my 20x zoom camera. Christopher is talking on his cell phone to tell us that they made it to the top.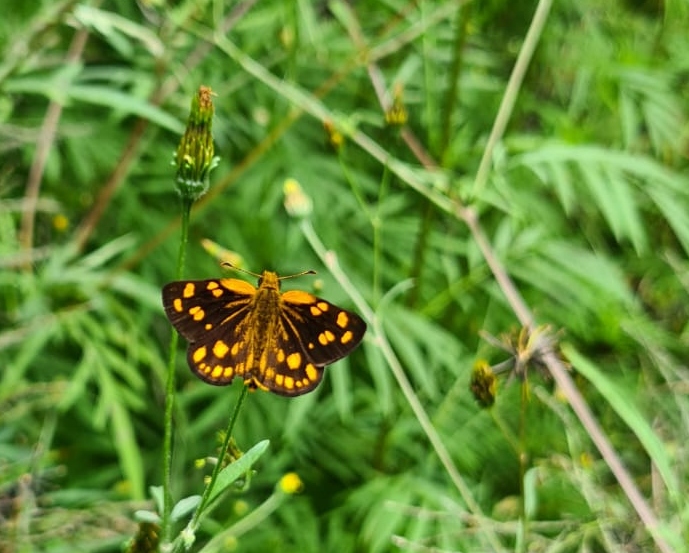 And lastly, the picture on the right of a beauty full, small butterfly, my butterfly book says it is a Goldspotted Sylph. The picture was taken by Michael.
On the way home we took the alternative route to get to the tar road, it was marginally better.