Morgenzon (30-June to 2-July-2005)
The long hike of the year, but it wasn't that long, in total 31km. It's just the first day that is tiring, starting 1600m one first goes down to 1300 and then up and up to 2000m. Let's start at the beginning.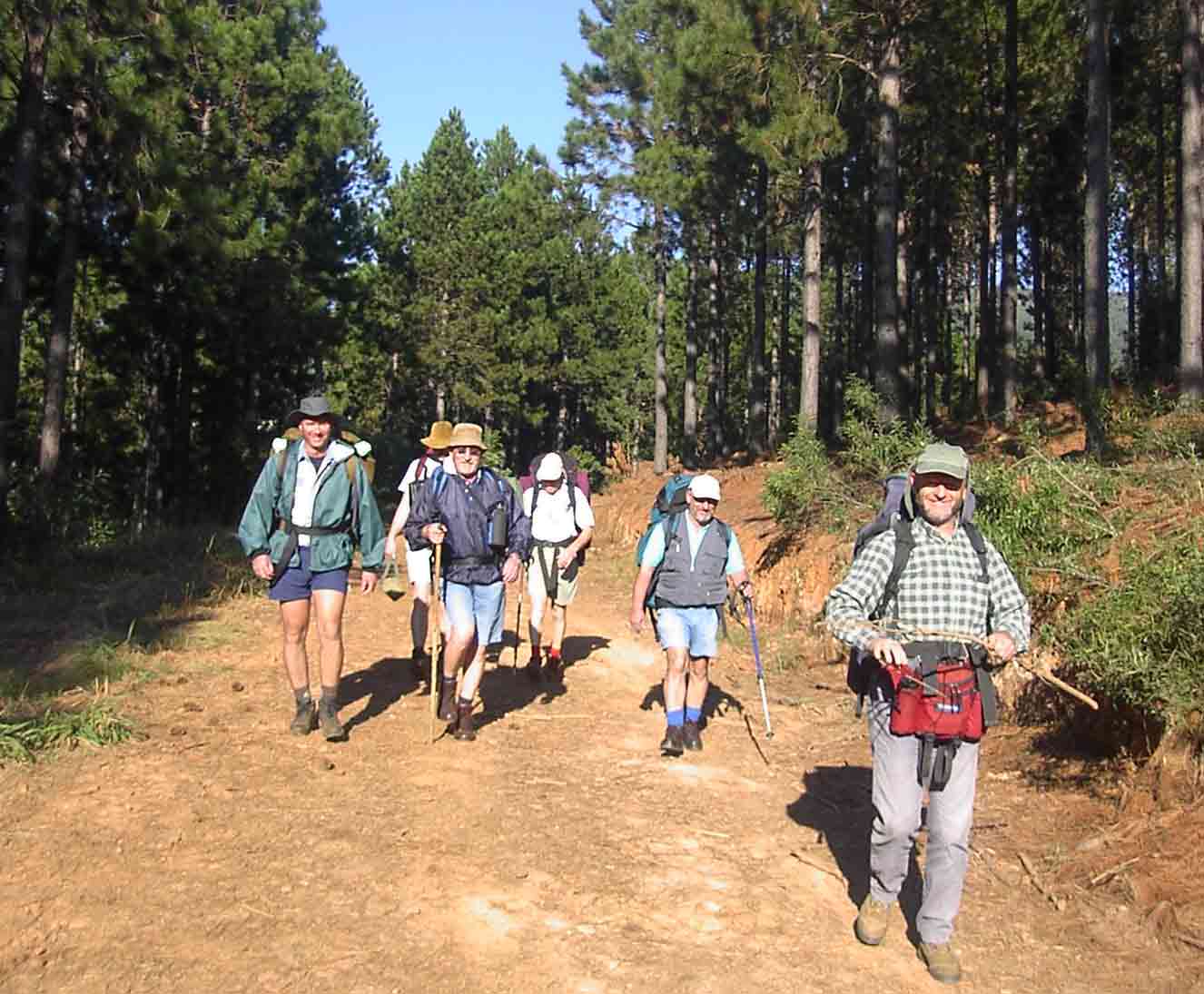 There were seven of us: me, Jim, Tony R., Erich, Tiens, Eric and Chris from Kimberley, who is one of Eric's customers. We all collected at the hiker's hut in Pilgrims Rest on Thursday night. And went from there to the Morgenzone Forest Station in the morning which is the starting point and also the place where our cars get locked up. Certainly an improvement from last time I was there when some of our cars had been broken into, in those days they didn't get locked up. Another observation, the forestry personnel are now completely black, they must have had some ethnic cleansing.
Initially a very pleasant walk down hill through the forest and then it was up and up, unrelenting. Most of the time it was through indigenous forest and partially through pine plantations, very pleasant.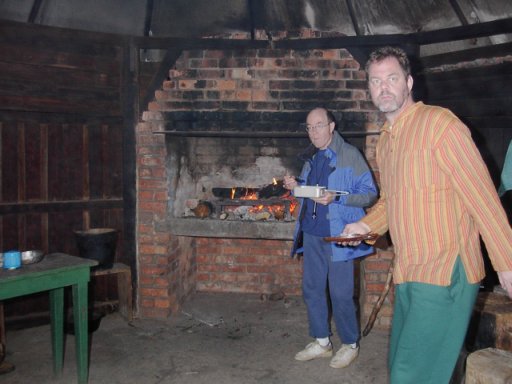 Eventually we broke out of the valley and the Black Hill Lookout hut was in front of us. In a very nice setting, overlooking the countryside. Amazing how high we had come up, the forest station was way below us. And it was cold, and there were no hot showers (which didn't stop Tony to have one anyway, not a hot one), but we had a good supply of firewood and a wind proof lapa. Discussions were held, that was mainly because of Jim's presence, some of the discussions were pretty fruitless, one just can't agree with the man on some issues.
The night was cold and I was worried about my thin sleeping bag, I didn't have to, I survived the night without getting cold.
The second day was a breeze, mostly along the top with only minor ups and downs. Where the path crosses the down path we got a bit mixed up, took the wrong path and were very surprised when at 12h00 we suddenly stood in front of the hut (Excelsior hut). No harm, what we did was set off from the hut without rucksack after lunch to do the loop to the waterfall and back to the hut. The waterfall was a bit of a disappointment and the swimming pool was nowhere near a swimmable temperature.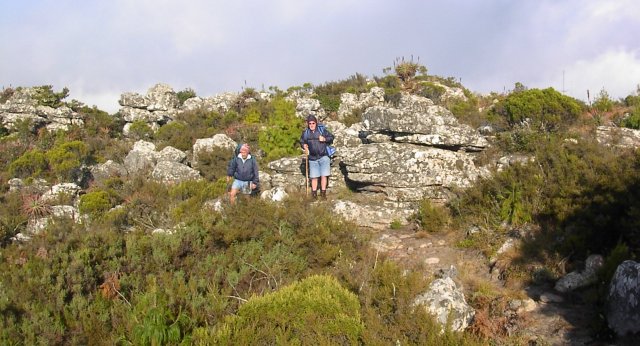 The night was the same again, plenty of firewood was consumed to give us a nice warm feeling over dinner and thereafter.
Not much to be said about the downhill run the next day. There was only about 7 km to be covered and we did this in no time. Such that we could have lunch in Pilgrims Rest.