Modderfontein reserve (19 July 2020)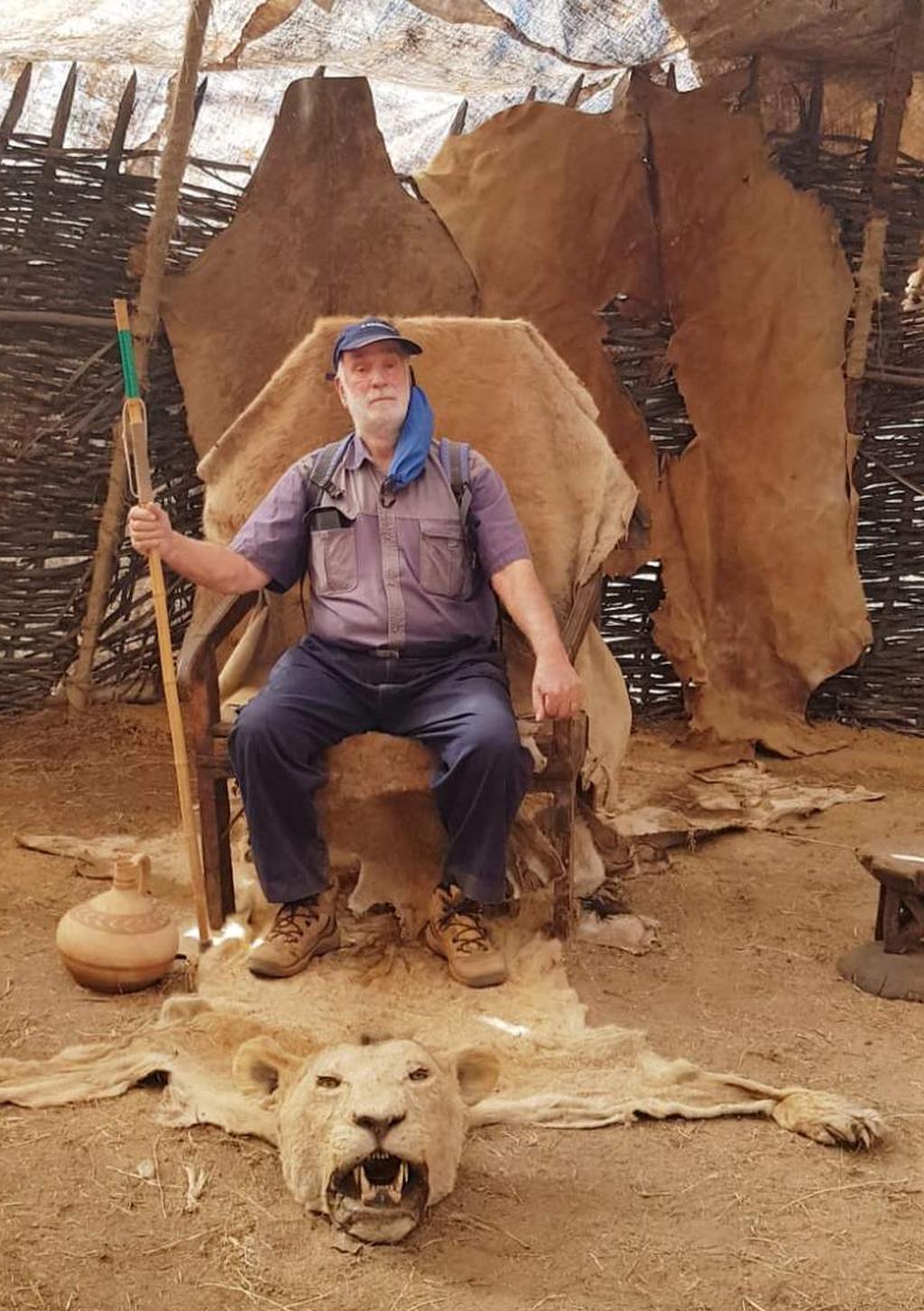 In this corona time we are very restricted in where we can go and what to do. Modderfontein reserve is open for hiking with certain restrictions, we are not allowed to sit at the tables and have a picnic. It was a surprise when we got to the gate we had to join a queue to get in, it took us 45 minutes slowly moving along before we managed to pass the gate. Obviously many people had the same idea as us.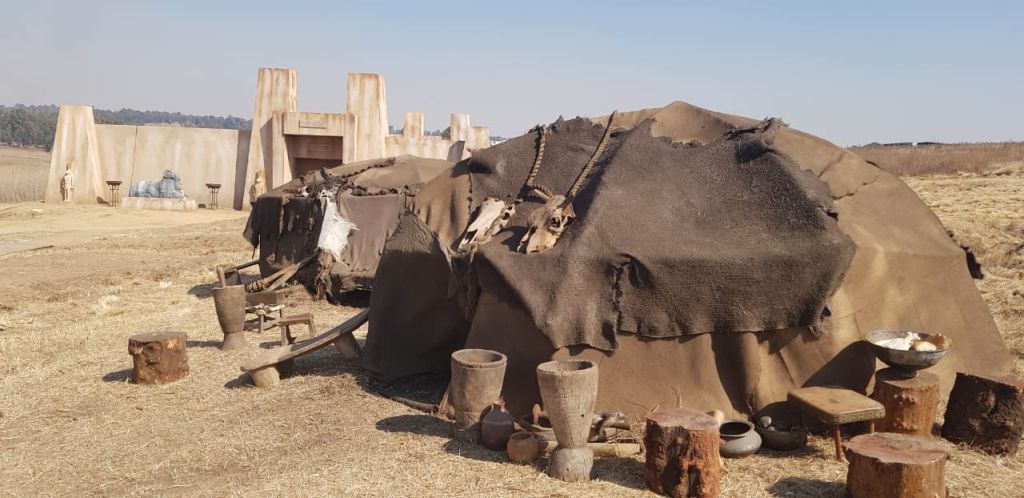 Nothing much to report, walking was straight forward with no incidents. An interesting interruption was a filmset at one of the old stores. We were allowed to walk around and inspect. Apparently it is a film or a series that is being produced for Netflix. The symbolism is a bit confusing, it seems to have elements of Inca-, Mesopotamian-, old testament- and African culture. I have checked the Netflix catalogue and so far there is nothing that looks like this, thus it's not out yet.