Mill Drift (15 to 17 Nov 2019)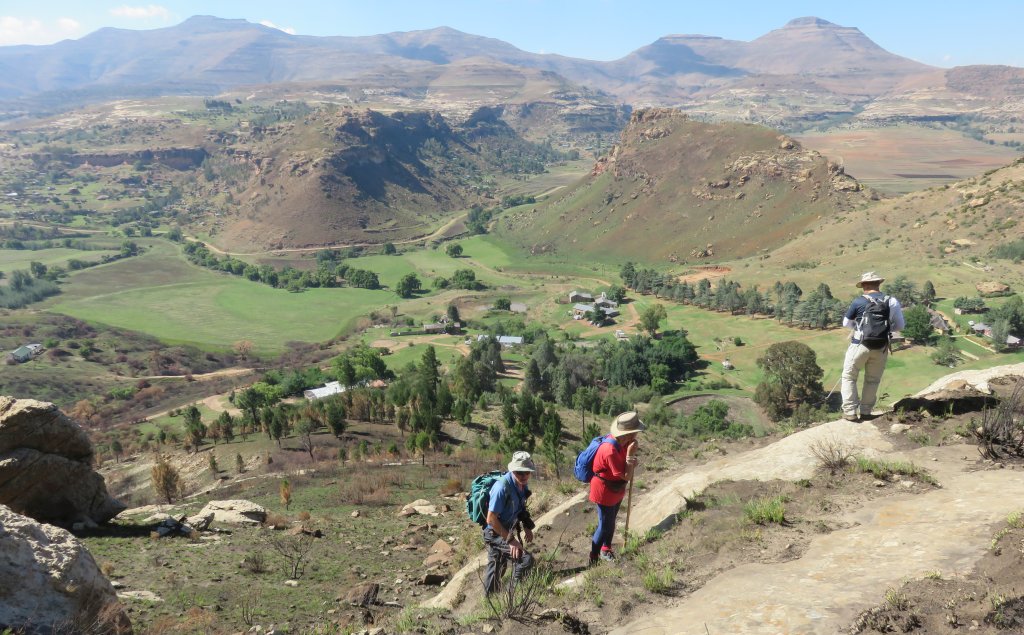 Mill Drift is situated next to the Caledon river, which forms the border between Lesotho and South Africa. To get there one drives through Clarence on the way to Fouriesburg, turn right soon after the Surrender Hill monument.
We were 18, which is a record attendance for at least this year. Accommodation is good with plenty of space to mill around.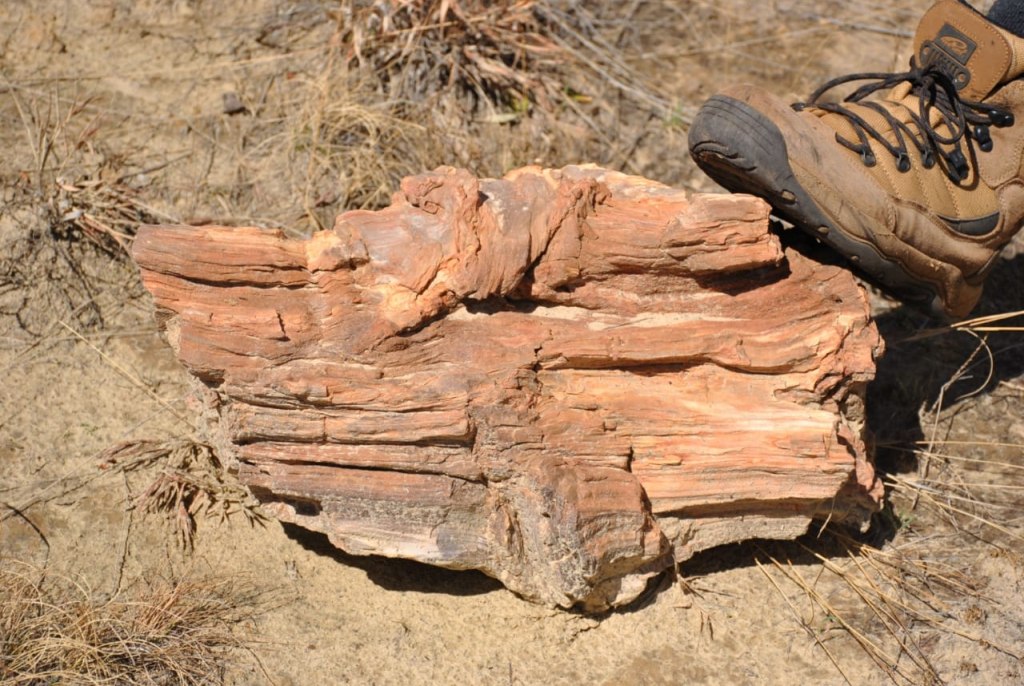 The first day's hike went up the mountain and back down again. It was all through sandstone, only meeting the overlaying basalt much higher up. An interesting diversion was the fossilised forest. A few large and small pieces of petrified tree stumps (see picture).
Whilst the young one's stormed up the mountain some of the more elderly gave up 3/4 and took a short cut down. Overall a nice and interesting hike. How long was it? Don't know we were just told it will take you about five hours.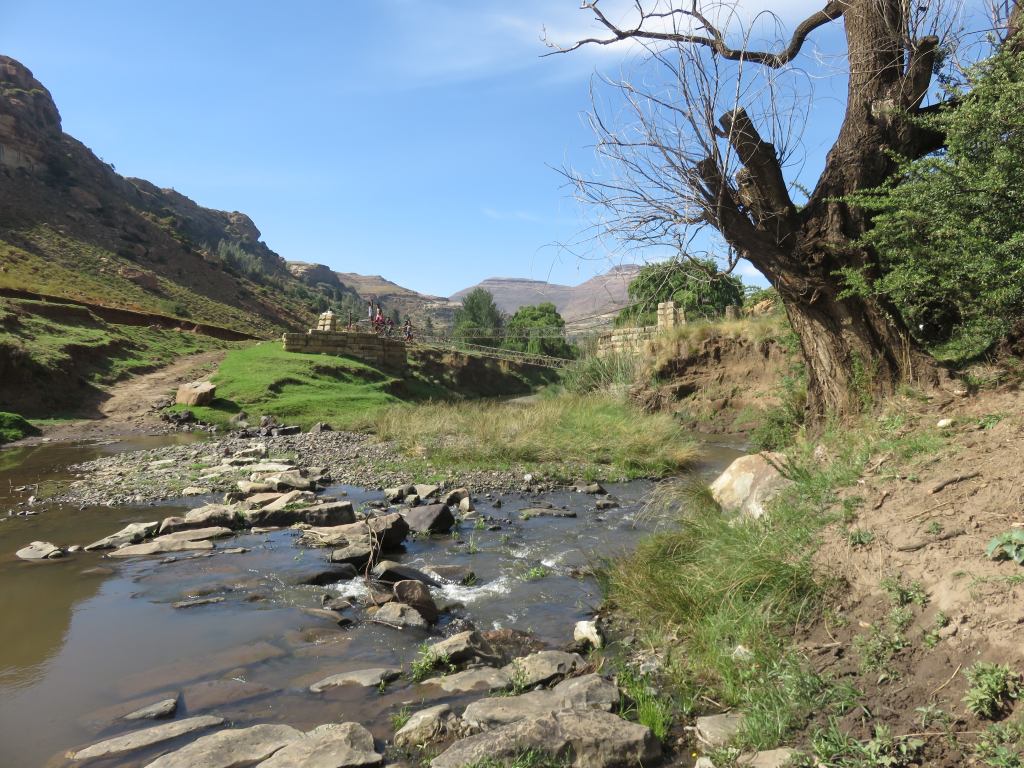 The next day a few of us took a stroll along the Caledon. Starting at the drift that was used to transport the maize to the mill. Apparently the mill was only working for the people in Lesotho. A special customs-free corridor had been established for that purpose.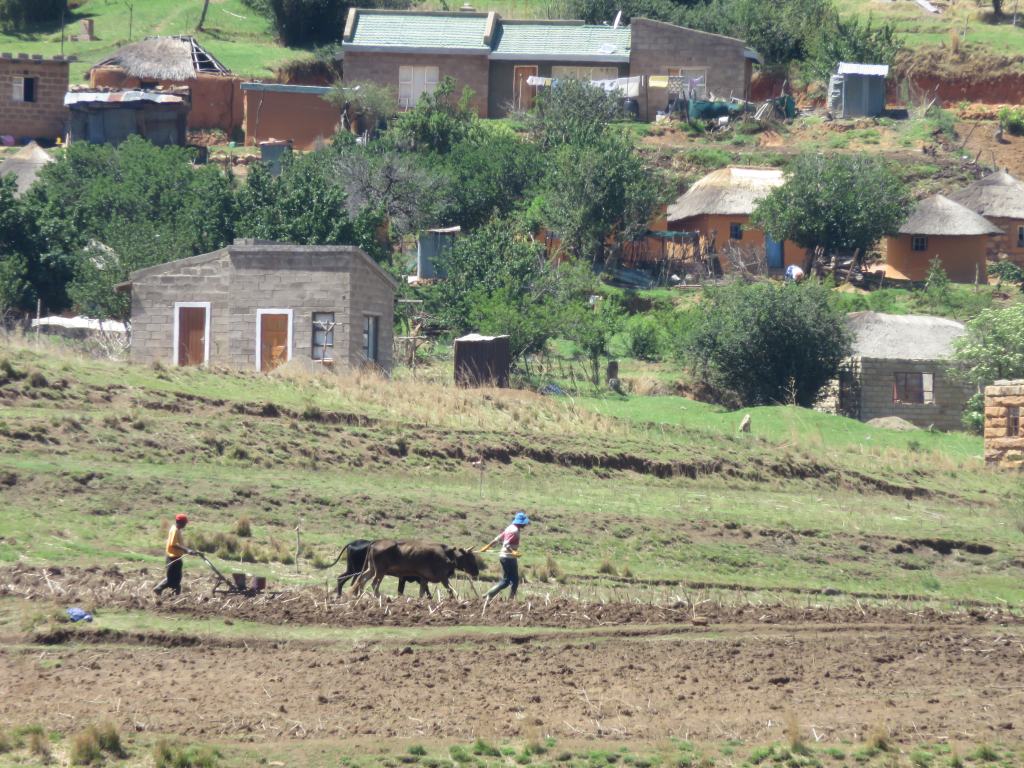 Some of us could not resist and had to do an illegal border crossing, walking on the Lesotho side for a while. The river was low enough for a semi dry crossing. Here we came across a smouldering willow tree and were later told that this is caused by some locals from the other side so they can harvest the wood once the tree has fallen over.
And finally a quick shot over the border of spring planting in progress.