Makwekwe hiking trail (19-21 May 2017)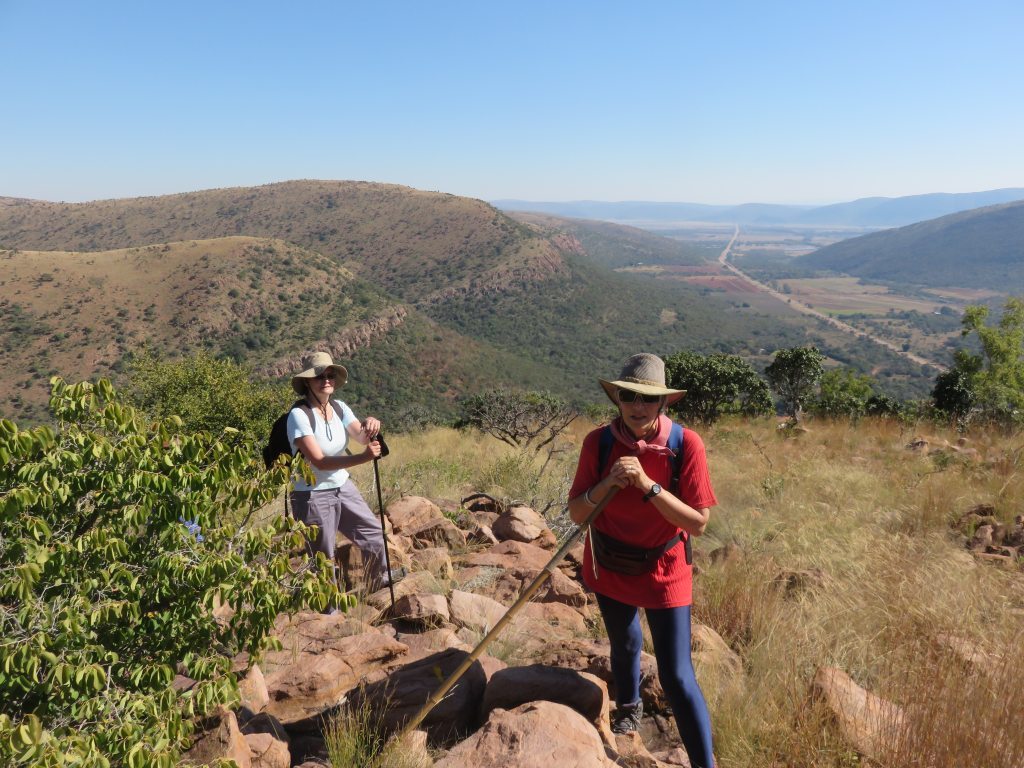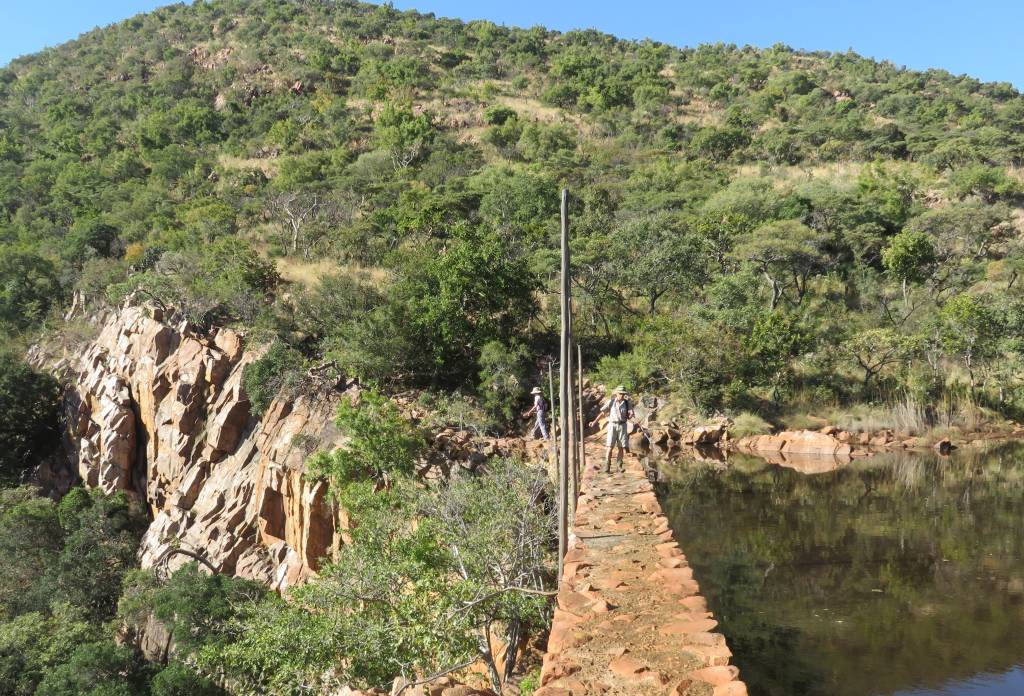 Makwekwe, a hike about 35km from Nylstroom on the Vaalwater road. It was Jenny's desire to go to that place again. Accommodation was very nice, we lacked nothing. Who was there? Frans, me, Jenny. Dalita, William and Hester-Louise, only 6.
Saturday morning, as happens so often, we charged off in the wrong direction and had to be brought back to base by Frans who insisted that this is the wrong path. Consulting the map we had to agree with him and charged off into a different direction. Charging at full speed soon slowed to a crawl. Markings were good, but the path is obviously not used very often and was difficult to walk, uphill, stick, stones, rocks and grass all hindered our progress. Well, we managed and hiked from an elevation of 1375m to 1650m, difference 275 meters. From the top things went a bit easier, lower down we found a proper well trotten path and in no time were we back at camp.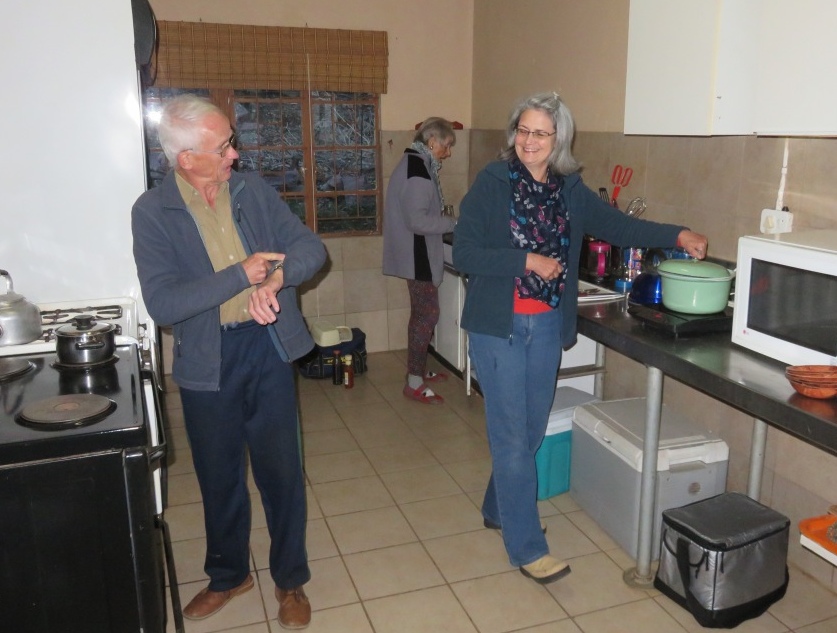 Highlight of the evening was meat fondue. It required intense activity in the kitchen to get it organised. I must admit we actually cheated a bit, instead of using the more romantic spiritus heater we settled for an induction plate to keep the oil hot and on the boil. We had lots of fun cooking our meat and vegetables.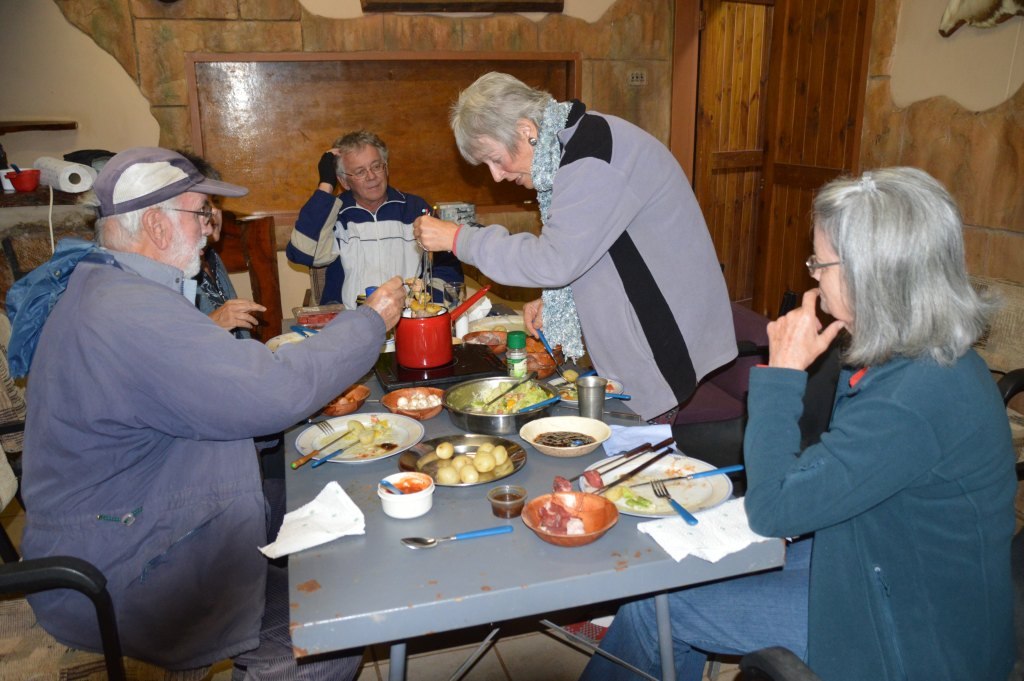 Sunday morning was going to the dams and up the mountain on the other route. But here Frans faced a rebellion. This path was even worse than the previous day, more rocks and more grass. So we trundled back to the hut for lunch and departure.