Magaliesberg(27/July/2014)
The hike to nowhere special, but it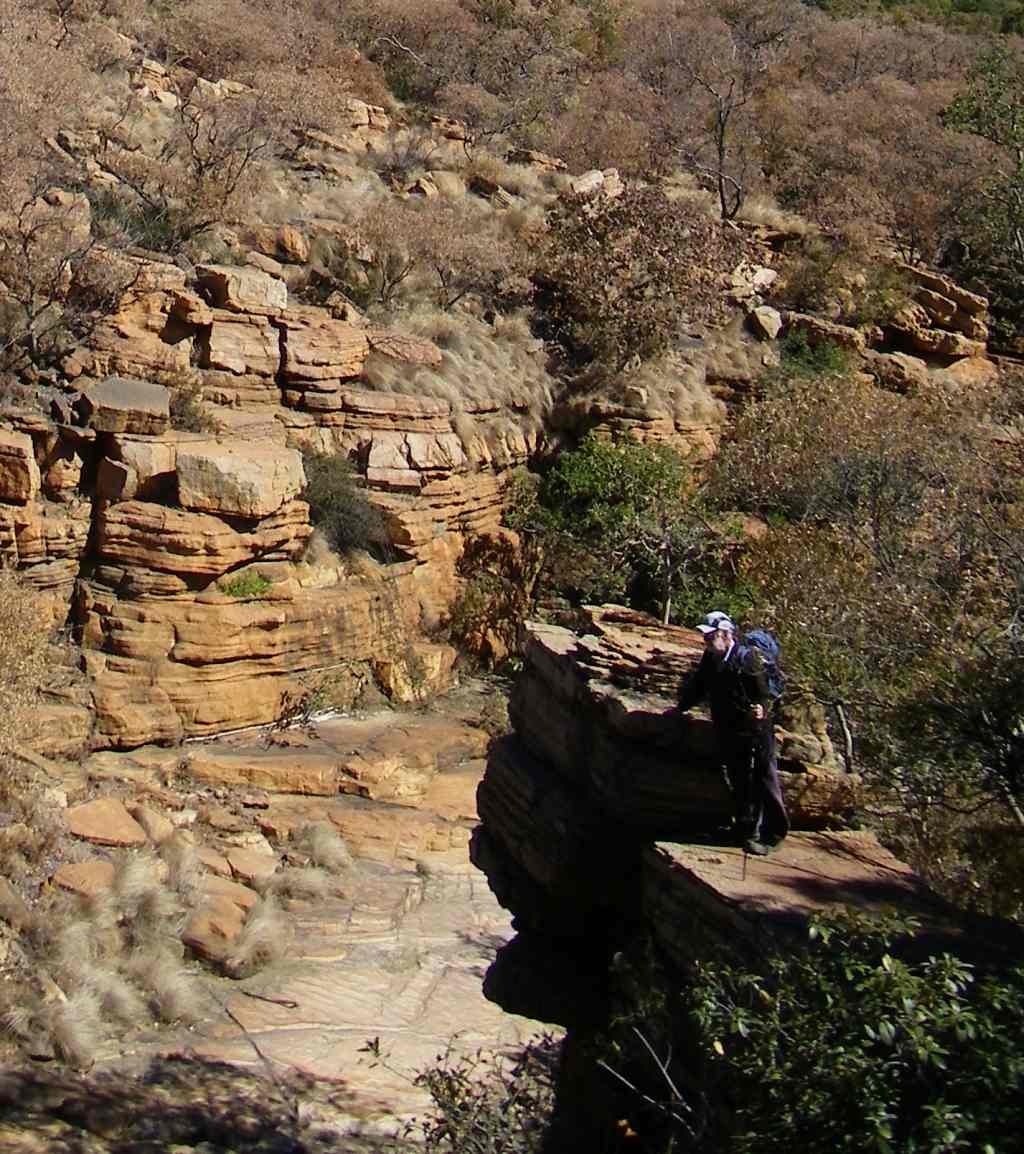 was a nice hike. Judith organised this and included the 'other group', that is the group around Oliver who we met at the previous hike at Pullen farm. I wrote down some of the names but lost my notes, thus I have to use my memory, from our side we had me, Judith, Frans, Jenny, Jörg, Wynand and Robert, from 'their' side Oliver, Lella, Phillip, Heather, Lolly and others.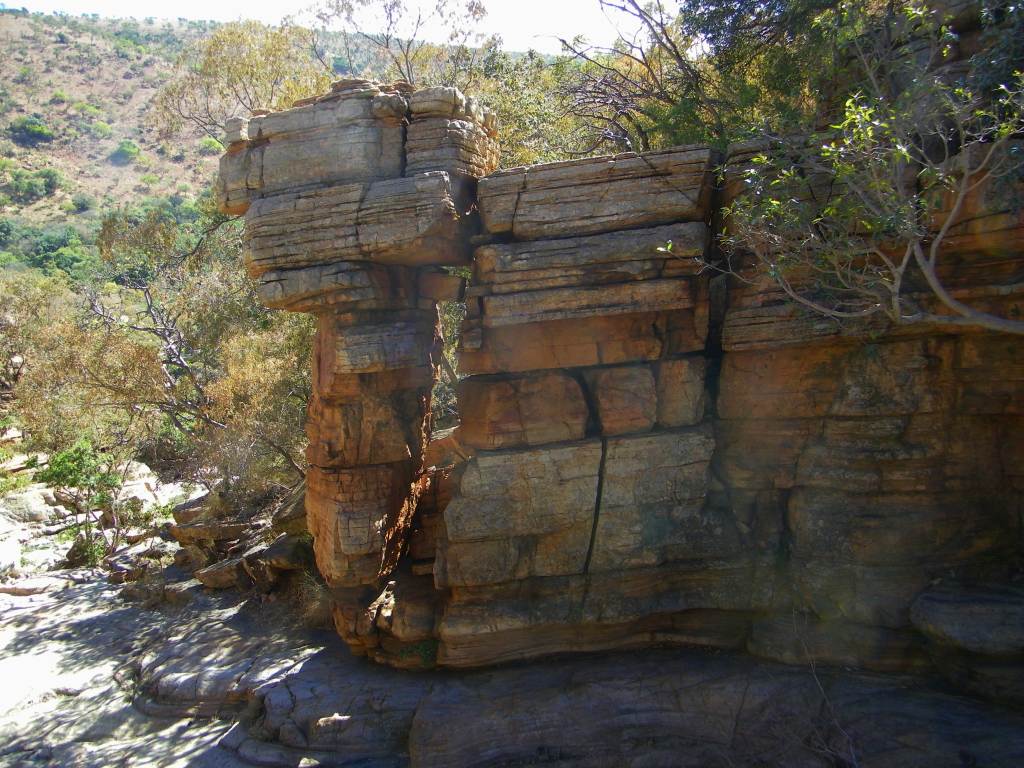 We got the cars up following a not so good route into the mountains at a place not far from the Hartebeesport dam wall. In fact from the top we had a magnificent view over the dam. I am jumping ahead here.
Following one of these nice gorges of the Magaliesberg. I was going to climb one of the pillars but was advised from below to rather not do it. The picture shows that this was good advice and for me very clever to listen to it. This pillar surely will not last much longer, the next flood should topple it, or some climber will do it, but not me.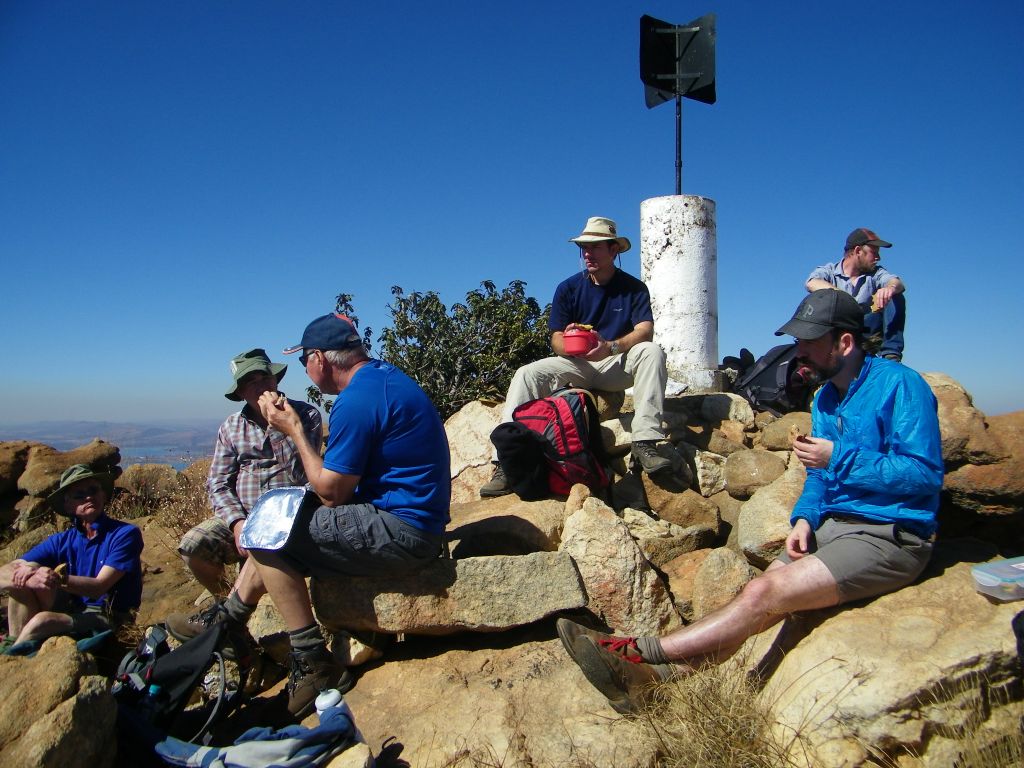 The gorge reminded me of a theory that the rivers a number of million years ago used to flow south north over the berg. The 'wind gaps' being witness to this. There is one of these gaps at the top from where this gorge possibly originated. The phenomena is explained in the reference given. To me the rock has been cut far too deep to be done by a flow of water now and than. But than, of course, I am not an expert.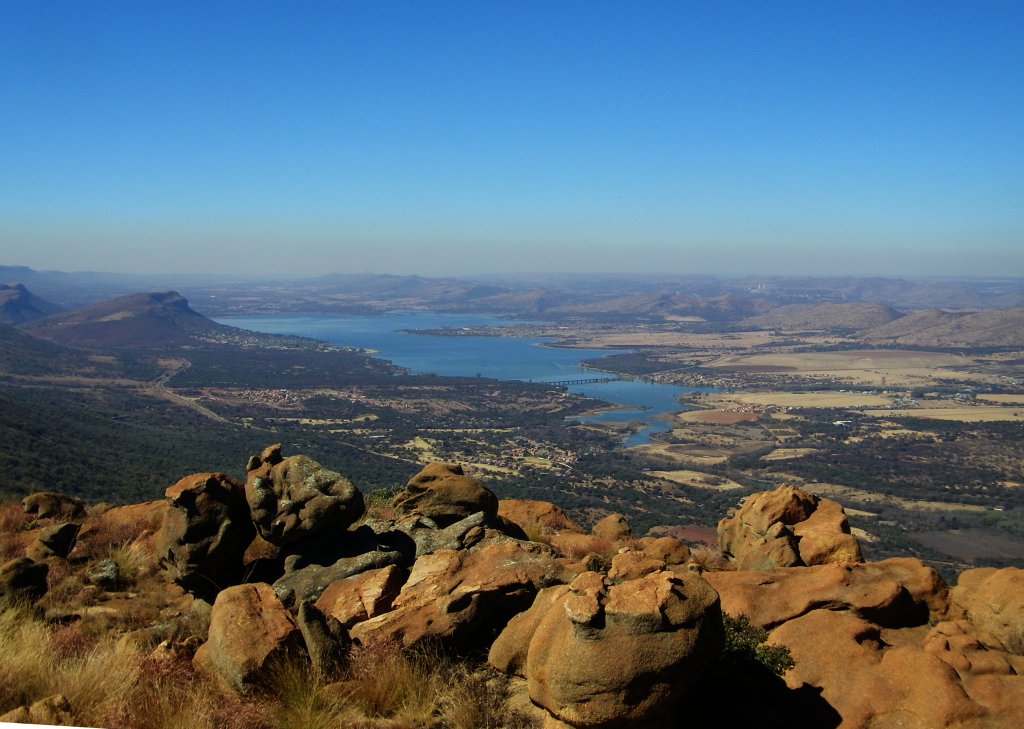 Eventually most of us got up to the trig point where we had lunch. Lovely view from up there, over to the Hartebeesport dam and north-west over to the Noitgedacht tower, the highest point of the Magalies range.
The downhill hike got me into my knee because of the descent and the rocky terrain. Overall a nice hike, it could be done again with some variations. One can easily make it into a proper 10km hike with a swim stop in the wet season.


Reference: Vincent Carruthers,'The Magaliesberg' Southern Book Publishers, 1990