Mountain Sanctuary Park (19-22 March 2021)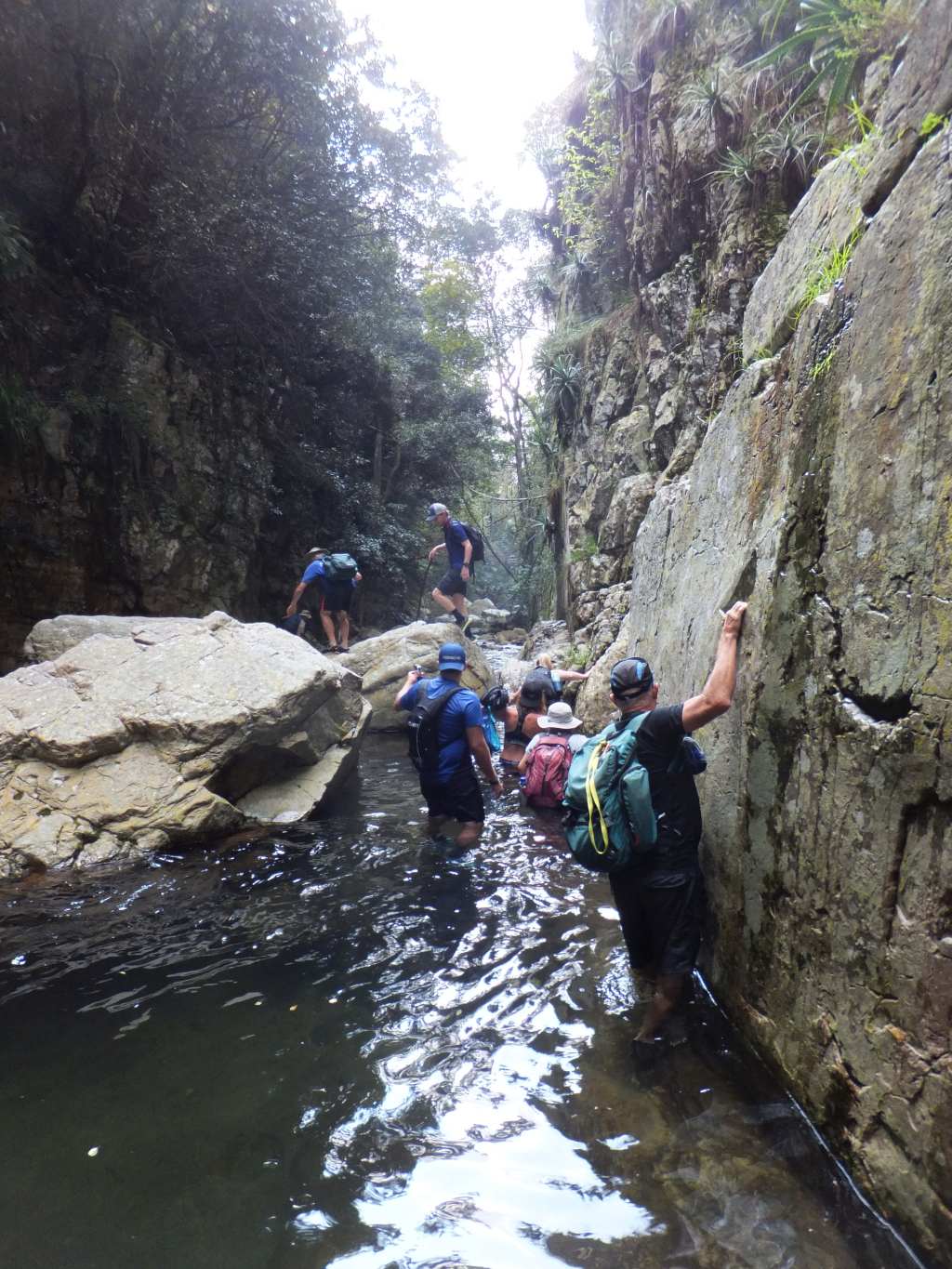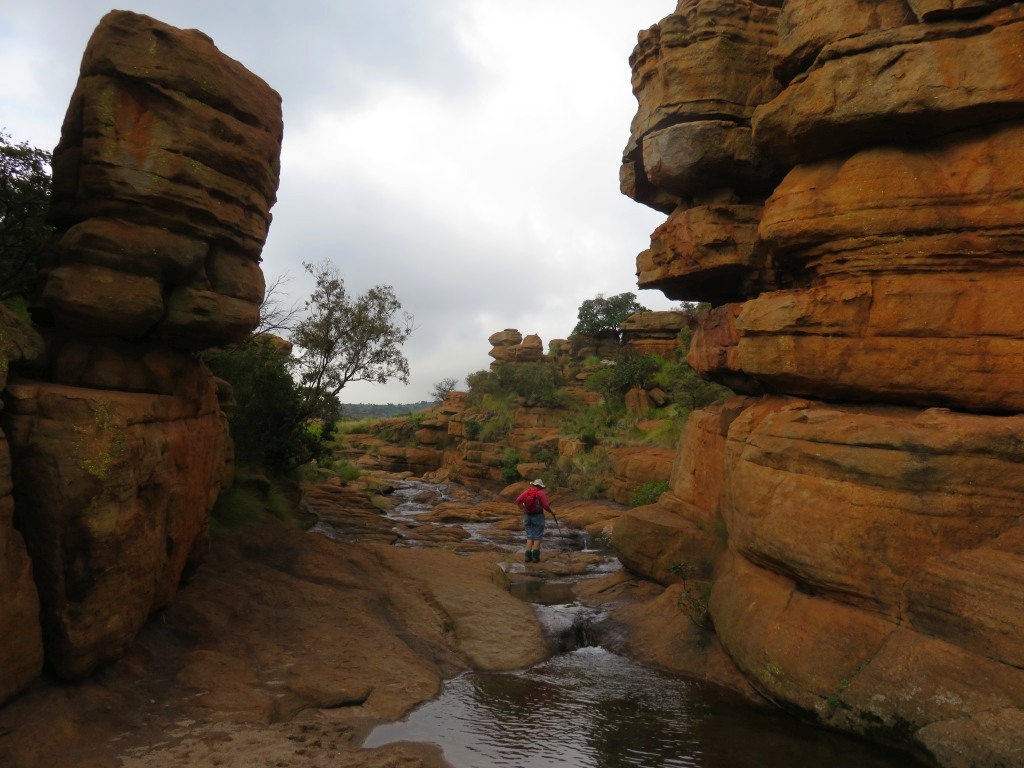 This has become a standard, camping and hiking at this resort in the Magalies Berge. It was a long weekend, we arrived on Friday, set up camp and relaxed.
Saturday was the day for the hike into and through Tonquani gorge. This time it was decided to do it the other way around and start at the top, going in through Cedergorge.
I did not participate, nursing a bad knee that needs a replacement. Judith and I went up the mountain towards the entrance to Cederberg, making a loop and coming back to camp. On the way we passed through some interesting rock formations and erosion patterns, see pictures.
What I also did on this hike was to use my new clever cell phone to identify some of the flowers on the way. The result was very mixed, it only successfully identified one of the flowers out of five. But, surely, from here it can only improve. The system will be learning all the time.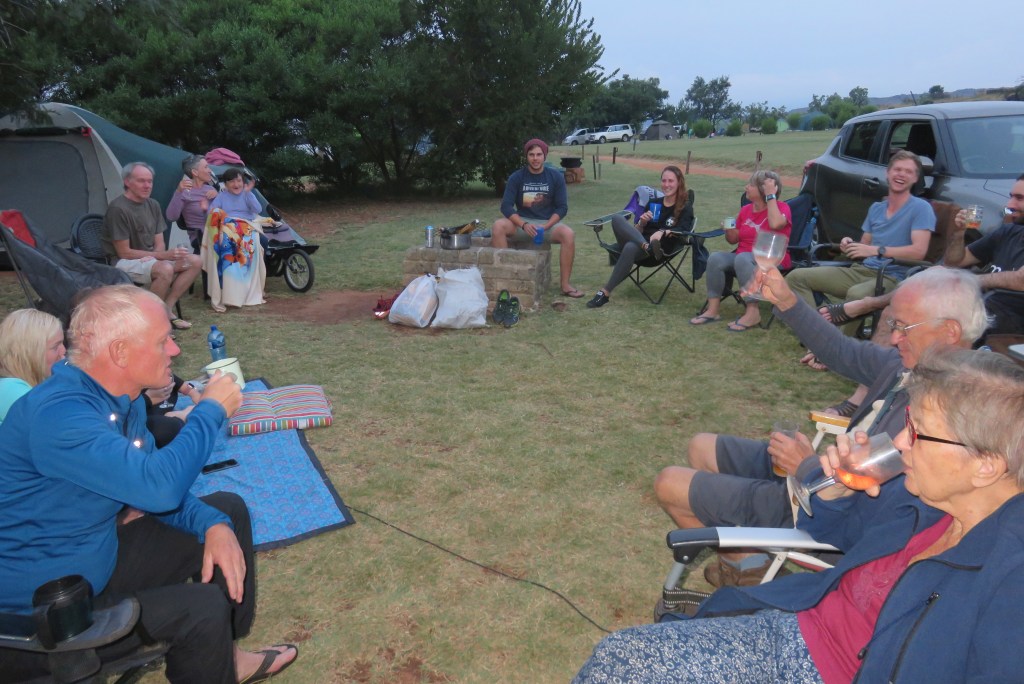 Next day, that was Sunday, there was the obligatory walk to the West Pools for the purpose of swimming. That all went well until I wanted to get to the deep pool. The doctor had warned me, no scratches or cuts just before the operation. And, of course, it happened, I slipped at one of the crossings and bashed my knee. I had to send a picture to the doctor to make sure he can still carry on with the operation. It was fine.