Mountain Sanctuary Park (29-31 January 2016)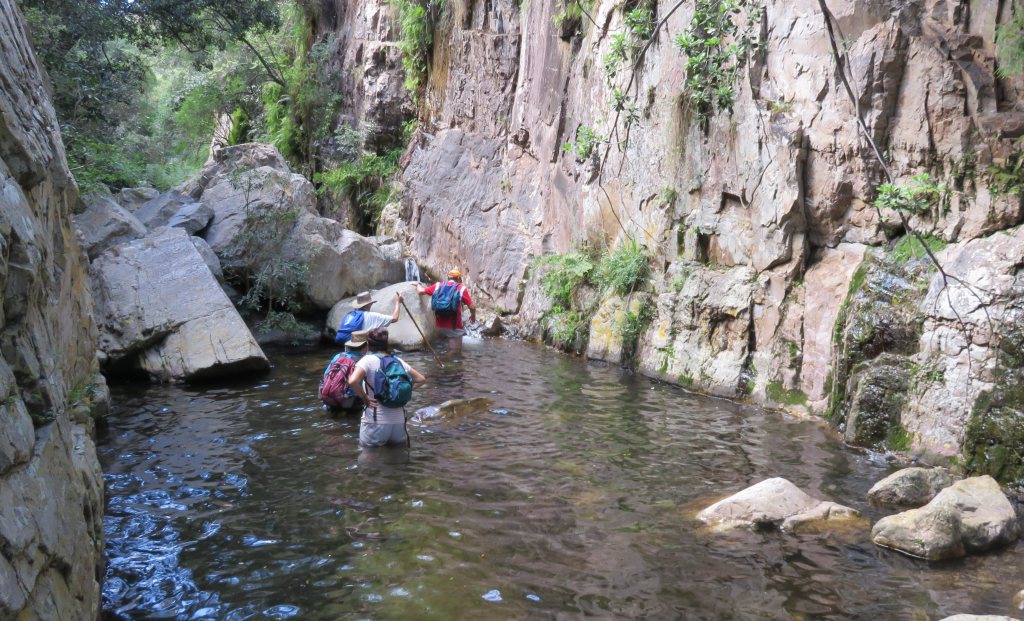 Going to Mountain Sanctuary and doing Tonquani gorge has become routine, which doesn't mean it has lost its attraction.
We all, that is 17 of us, gathered at the camping area of MSP on Friday afternoon. On the way in I noticed no water in the river coming from the berg, which made me worry a bit about the possibility for a swim.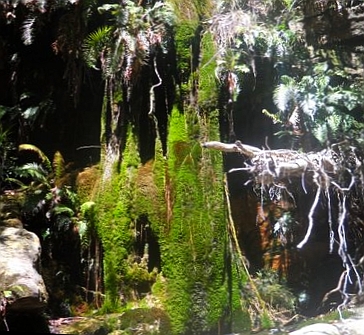 Tonquani was on the cards the next morning, 16 of us tackled the gorge. There was some reluctance to get feet wet, but that was soon over and the numerous water traps were taken with gusto. Up to the help help pool we went and than the party split. Most climbed up the water fall and went out over the top, whilst others, most of the oldies went back and out Cederbergkloof. That way we came back fairly late, much later than the other team. And in addition we followed the scenic route along and through the Weikloof stream. I estimate we did about 10km.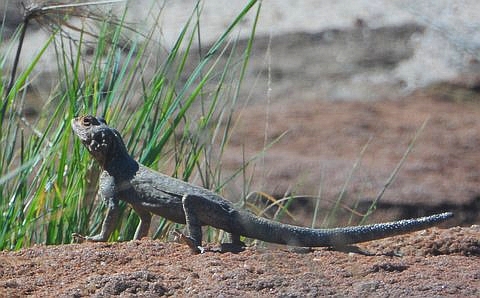 On the way we came past this lovely moss formation growing on a wet wall, here is the picture. And on the way out this Lizard thing, not sure what exactly it is.
Sunday was the West Pools.A couple of us went early and got there before anybody else. Water was down to a trickle, but still enough to keep the pools full. Had a swim and a walk up to the jump pool, but the ladder has gone and I could not climb up to it. Must bring a rope next time. We didn't stay too long and left just in time, the masses were coming in.