Kwela Anget (25/27-August-2006)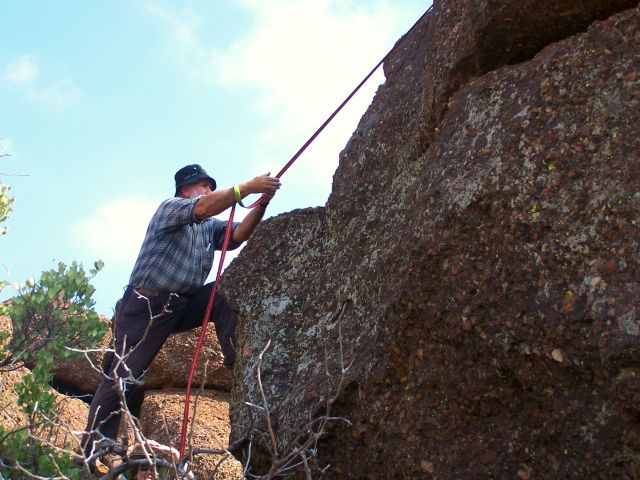 It's a hike just outside Thabazimbi in the Waterberg. In the organisation phase it caused a bit of a stir when it was discovered that there are not enough beds and the kids would have to sleep on the floor. Fortunately before it came to a major argument the matter was resolved by the organiser making the main house available for additional beds. Very much enjoyed, those staying in the main house lived in luxury, we even had DSTV.
To get there took longer than I had anticipated, after all it was only a few km after Brits. It turned out to be 135 km from Brits to Thabazimbi and another 30 km after that. It was after 20h00 on the Friday that we got there.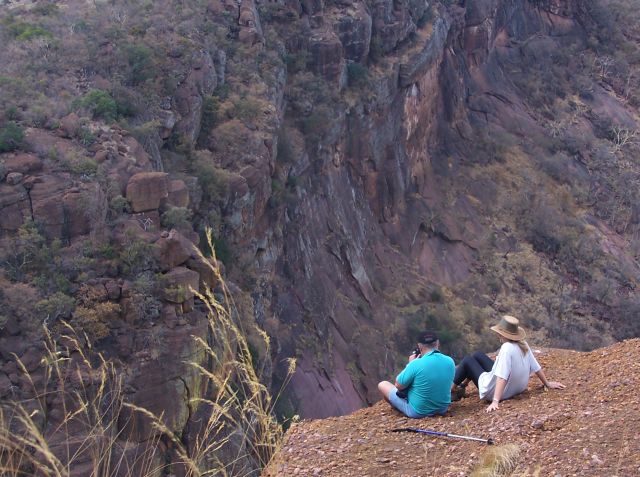 The hike was put together in the morning from the various choices and off we went. This was mostly along streams and through rocky bushveld. Most of the rocks around here are conglomerates, very similar to the conglomerate containing the gold of the Witwatersrand. A bit of rock climbing added to the fun.
This little story has taken ages to write, I must give up now, it just doesn't want to flow.