Kututsa Cave (10 - 12 August 2007)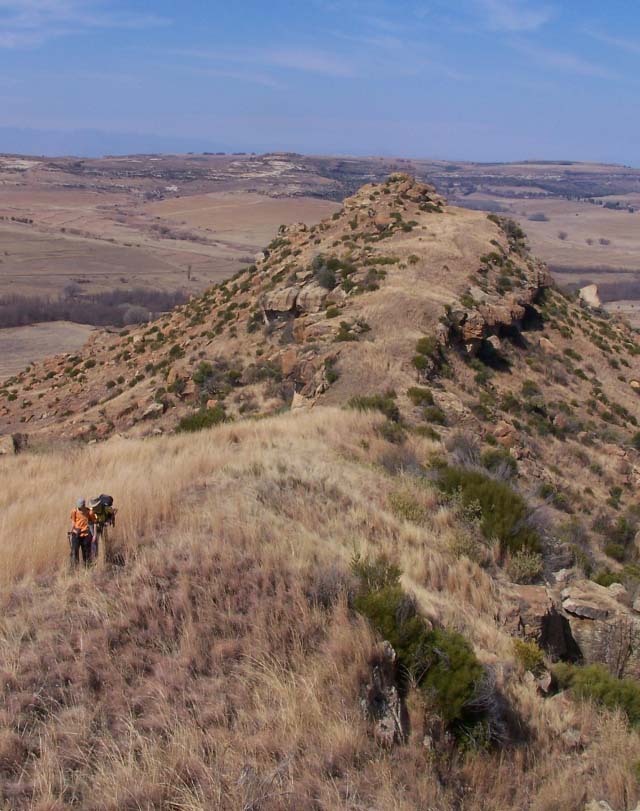 Tania wrote us this story, which makes my life so much easier, now I don't have to write. Perhaps I just need to explain that the hike is near Fouriesburg.
Just want to thank Judy and Robert for organising their first hike as club members.
We really had a great time. The weather was perfect and the countryside was absolutely beautiful. The first night we stayed in a huge barn on hay mattresses. Not so comfortable, the mattresses.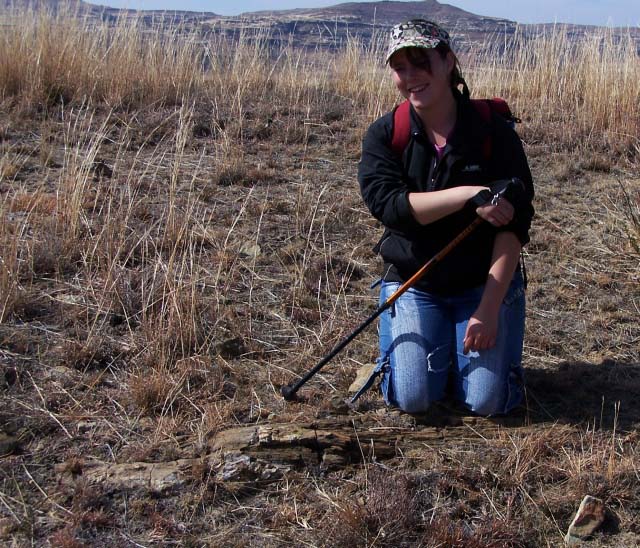 Saturday we had one of the nicest hikes we've had for a long time. Our stuff was taken up to the cave for us, so we only carried day packs. We saw petrified trees, lots of gem stones and dinosaur bones, say the men. We arrived at the cave fairly early and tried to wash in the stream. It was far to cold, so we just stayed dirty!
We then sat around and ate and had intelligent conversations and some not so intelligent one's. The view from the cave was spectacular. We pitched tents in the cave to stay warm. The cave is massive, biggest in eastern Freestate.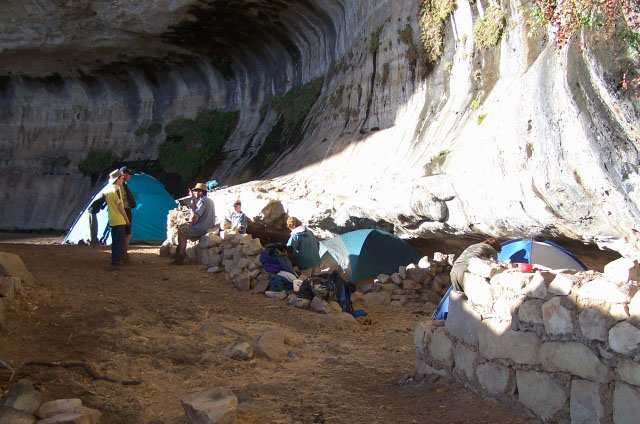 Sunday they fetched our stuff and we had a leisurely walk back to basecamp.