Kranskloof(21-23/February/2014)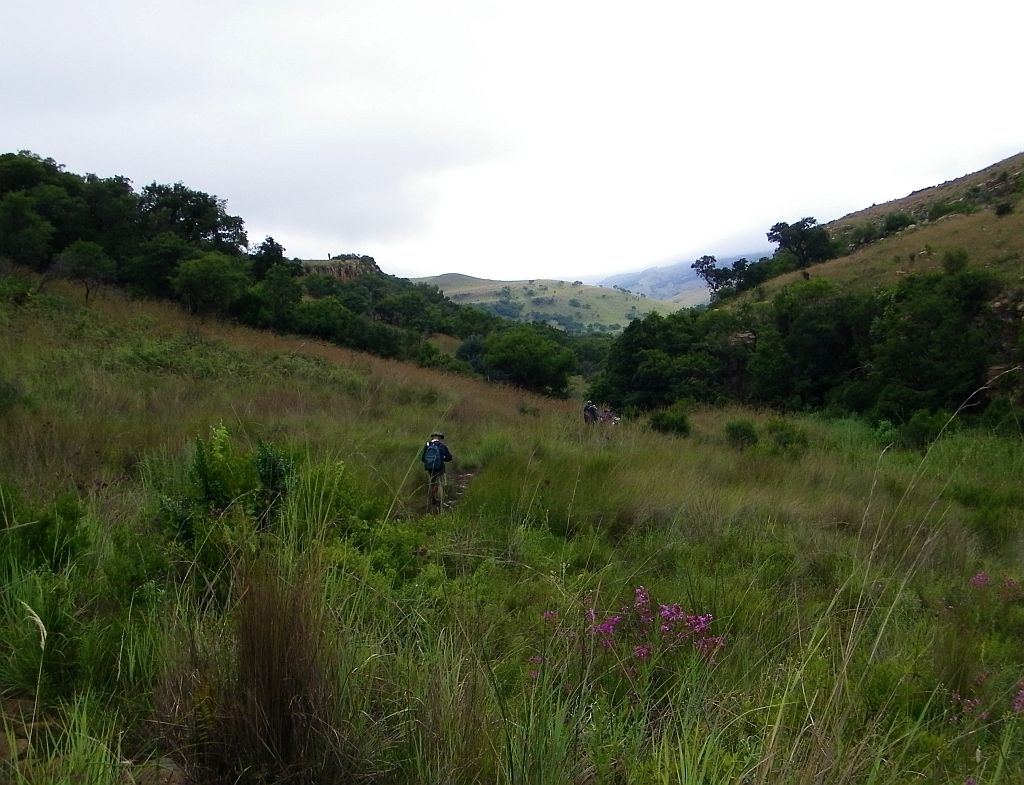 When the e-mail was sent out saying that the camp cannot be reached by car and that we will have to carry our stuff for about 600m I was very happy. Because I decided to treat this as a backpack hike and get everything into my rucksack. That way Christopher and I finished up taking only essentials and no cooler boxes. It felt good to have a rucksack on the back, reminds me of the hiking days. But first we had to get there, which went allright until we got onto the farm, that is where we got lost for a while. Jörg and Janine suffered the same fate later on. But all is well that ends well, we met up with Richard who directed us down the mountain to the camp. We had a full house, everybody was present: Frans, Judith, Lydia, Janine, Jenny, Hester-Louise, Tania, Allen, Jörg, Christopher and me.
The big hike, well it wasn't such a big hike, just over 10km. But we all felt it was more than that, possibly because of the terrain being very uneven and the path rocky.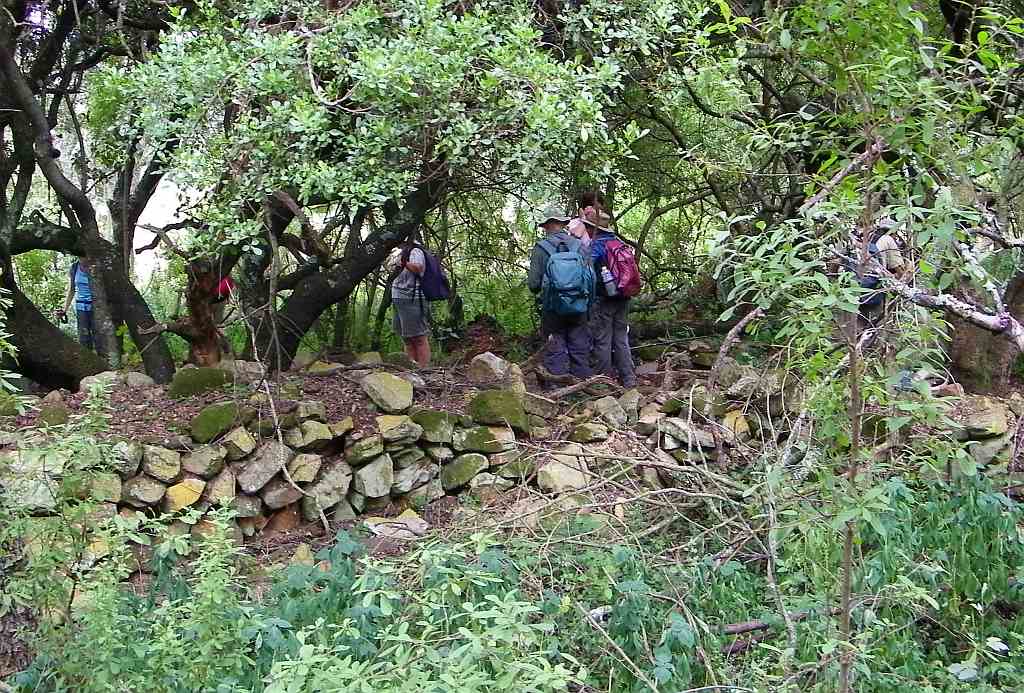 Of interest are some very extencive ruins that go back many years, I think I read 18th century or so. What is interesting, nearby is the Suikerbosfontein hike and there was the story of the suntemple and the Drawidians from Southern India having lived here. This was mentioned in the pamphlet we got, what it says is: 'There is also no evidence to support theories of migration and diffusion - especially the most outlandish and popular versions which posit ancient visitors from India and/ or outer space!'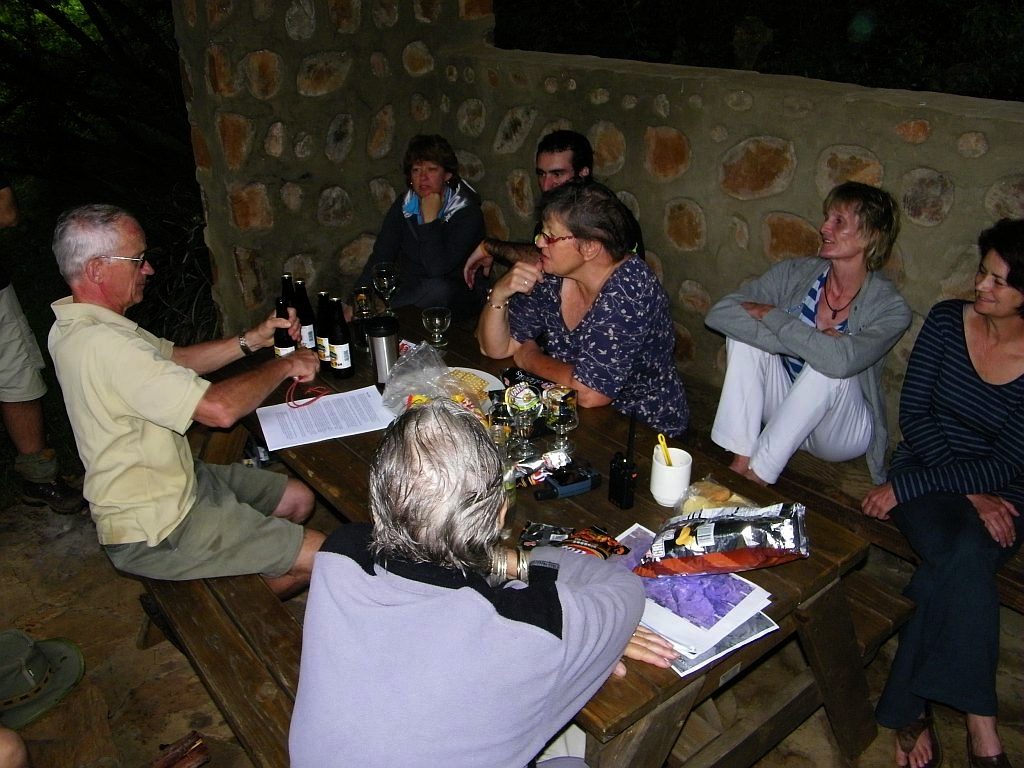 And than there was the beer tasting in the evening. Frans had aquired a few bottles of homebrew for us to test. On my side having giving up on beer drinking a long time ago when I decided that I don't realy like the stuff but would drink it anyway to be socially acceptable, none of the beers were realy to my taste, one of them actually wanted to give me an instant headache, but realising what was happening I could supress it straight away. In general I had the inpression nobody was realy impressed, including Frans, who thought of taking the unopened bottles back to its source. 'Did you?' Frans. Still, it was a fun event, especially when Allen also hauled out some bottles of something.
A smal group of toughies went on a hike the next day, up to the ruins and back in a circular route. It was only about 5km. The ruins we found here were somewhat more extensive than on the previous day. Unfortunately this part of our history is not very well researched and I should climb onto my hobbiehorse and explain who should actually do the research and write it up, but not today.