Kommando Nek 15 May 2018)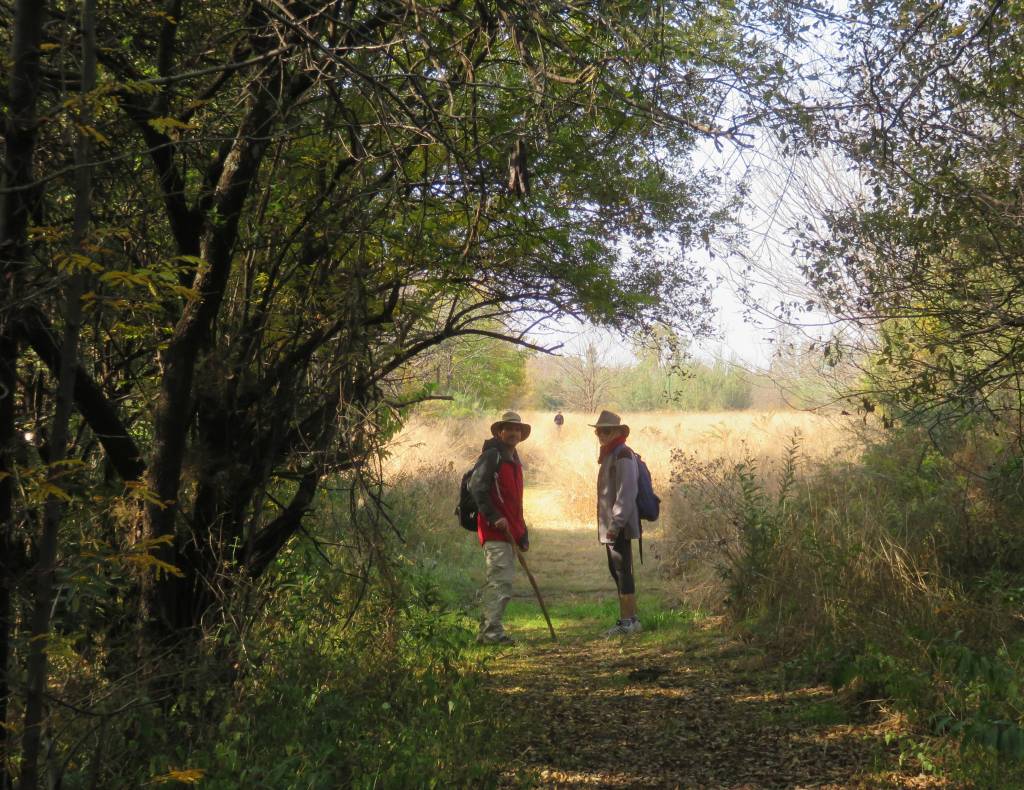 We last were here in 2013, it was Jörg's suggestion that we should do this hike again. He was here on vacation from Germany. And who else was there: me, Janine, Jenny, Judith, Frans, Eleni, Jörg and Rosario.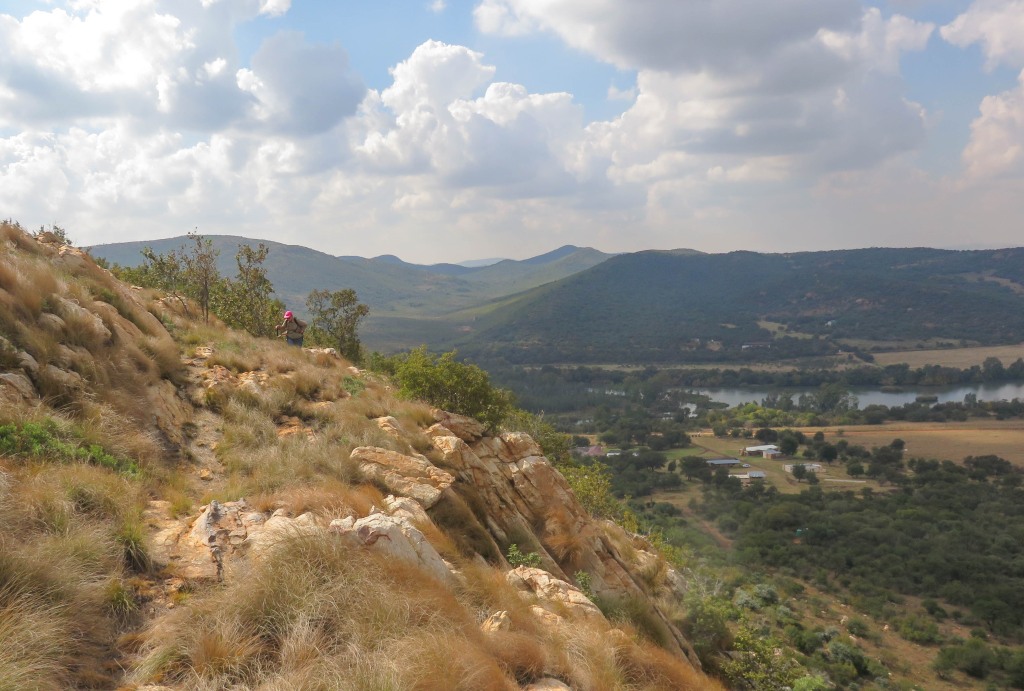 Its a nice place, what was new this time is the hike along the river. We did this as an appetiser for the longer hike up the mountain. The path is well maintained, touching the river at a few places and easy to walk. That was about 2km. On the map it showed another route over to an island and around the island. We just couldn't find a crossing point. I think this one is for summer, because one has to get into the water to cross.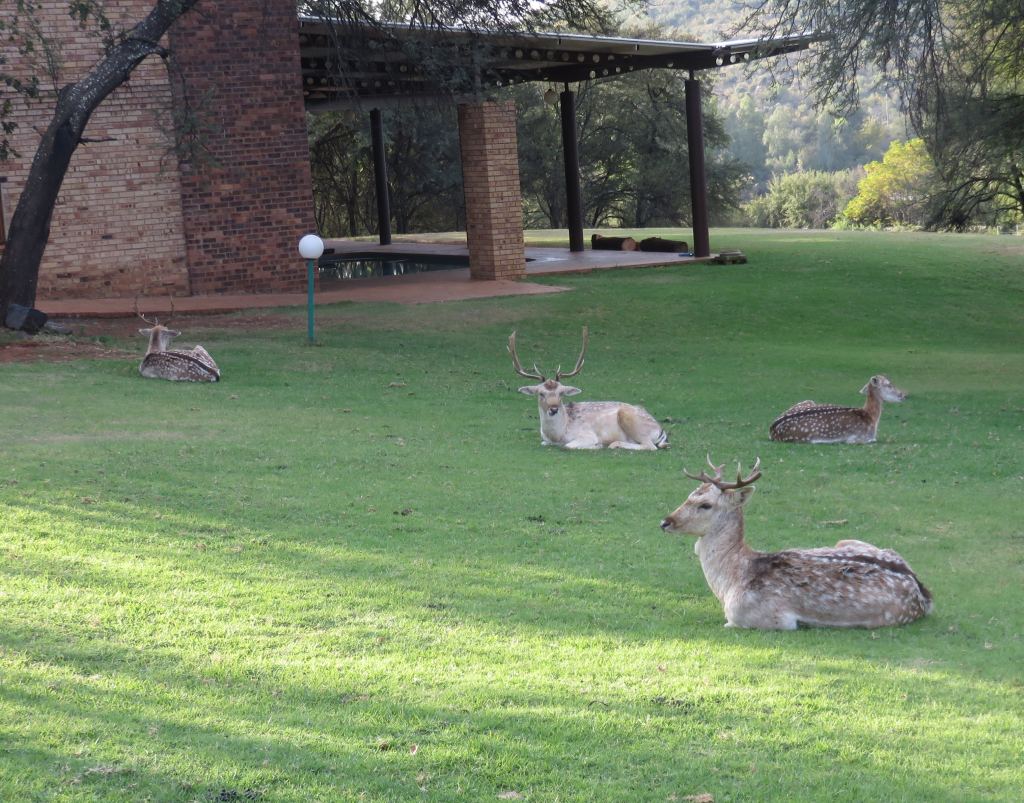 The route up the mountain. The mountain here is a quartzite ridge thrown up by the meteorite that hit this place about two billion years ago. Going up was not an easy hike, but the vistas from the top made it worthwhile. This is why it is called kommandonek, the Boer commandos used to sit up here observing the British moving around Parys and Vredefort. When we came down from the ridge we decided to take a shortcut back home. That was to give us time in the afternoon to socialise, the plan was to have a braai.
Something else that is new here are a troupe of Deer, I know they don't belong here, but they are still nice to look at. They allow people close to them and apparently with a carrot one can actually feed them.