Komati (22 to 24 March 2019)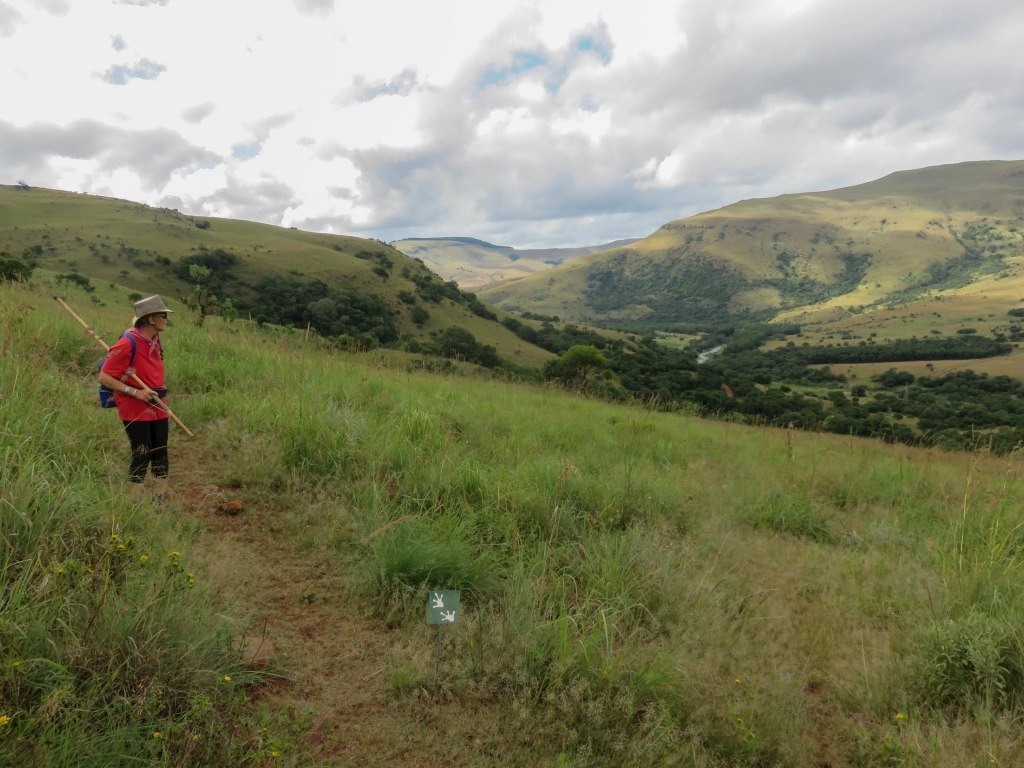 Last time we went to Komati, that was in 2018, we decided that such a nice place we have to come back for a relaxing weekend. There were only five of us, Frans, Judith, Janine, Jenny and me.
.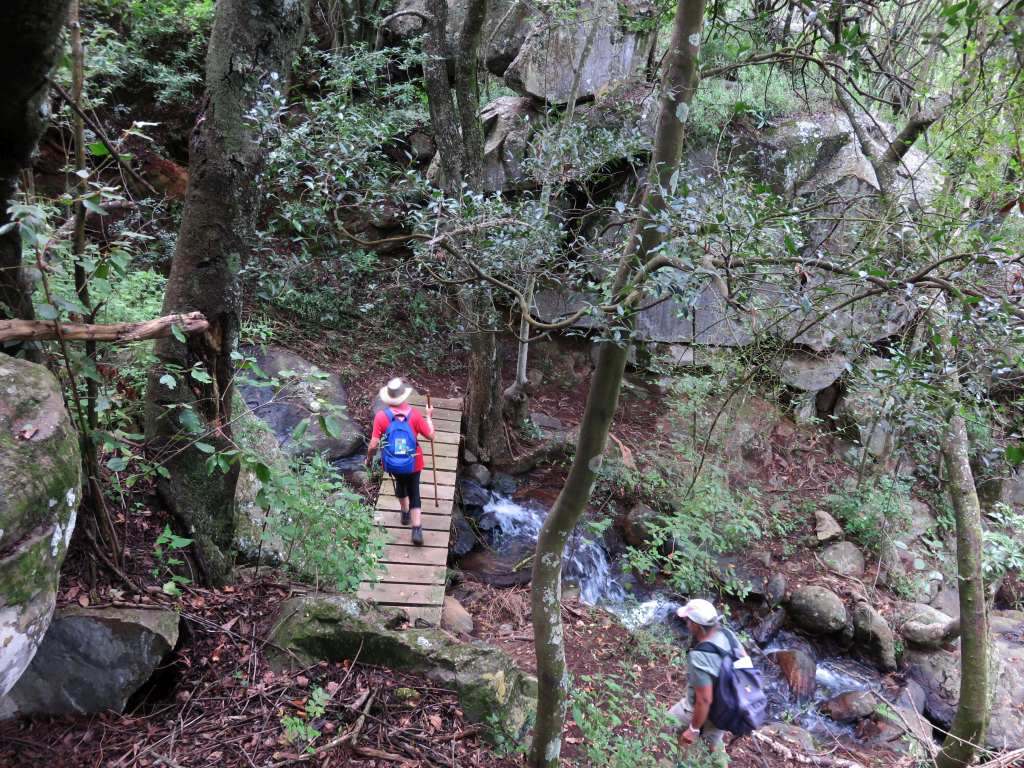 On Saturday there was a split in a party, France and Janine went off to do the long walk and the rest of us wanted to do a walk on the other side of the river. Problem was with that was that we were unable to cross the river, there was too much water So we changed our plan and did the short 4 kilometre hike on this side. That took us partially up the mountain with plenty of stops, there was a chameleon that Jenny nearly stepped on, a heap of dung with very active dung beetles and plenty of flowers.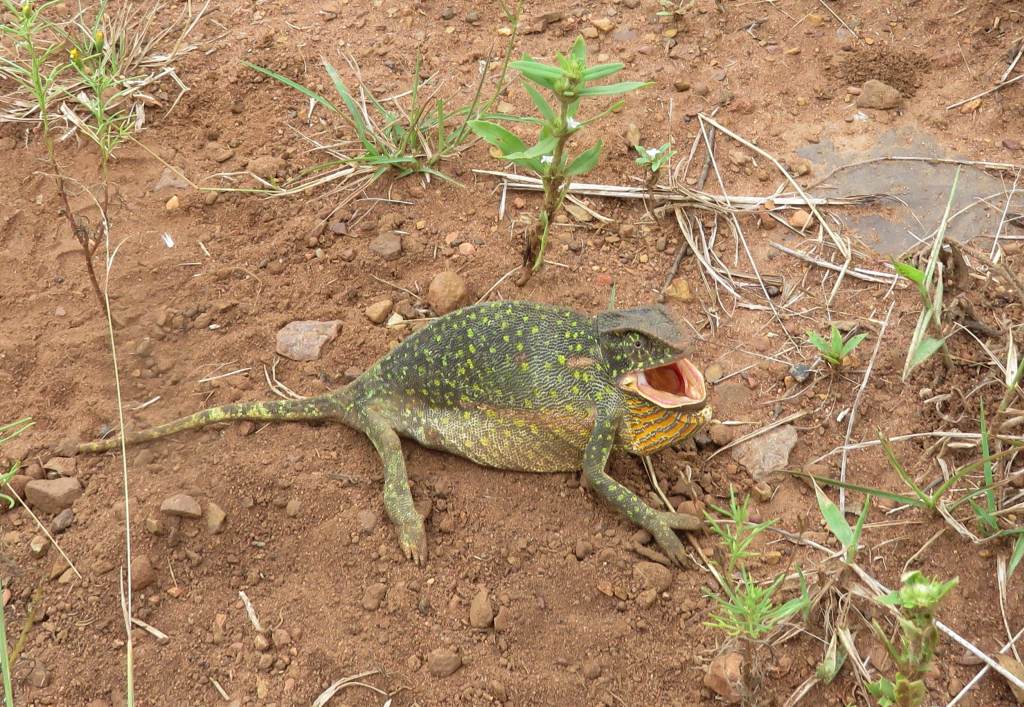 The best part was the walk down the gorge with an active stream and waterfall, very nice.
Soon after we got back Frans and Janine arrived as well and they had done a much longer hike. Just shows you, we dwaddled and they just kept on going.
Part of the evening entertainment was the pre-prendules of homemade liver pate and cucumber mustard pickles prepared by me, followed by dinner with everybody having their own stuff.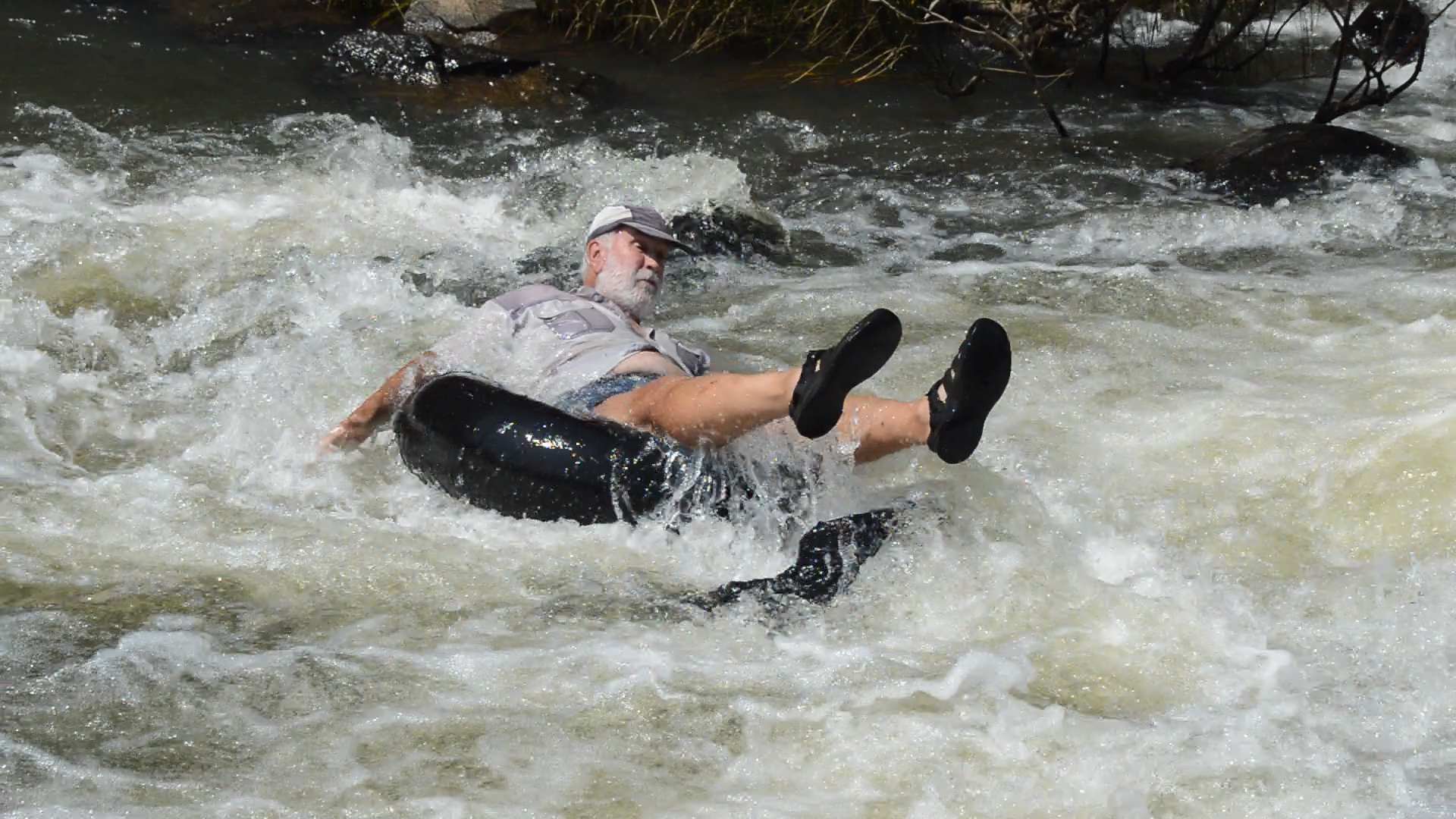 Sunday morning was the day of tubing there were three inner tubes available, one big one and two normal sized. As the biggest guy I was allocated the big tube, that turned out to be a failure. I sat in it and could not do much my arms were too short to effectively paddle, so I gave up and took the next shift, that was going down with Jenny. The rapids at the main house proved to be very bumpy but I managed without falling out. Everybody had lots of fun. That concluded the weekend and off we went home to our dreary lives.