Klipkraal 17-April-2011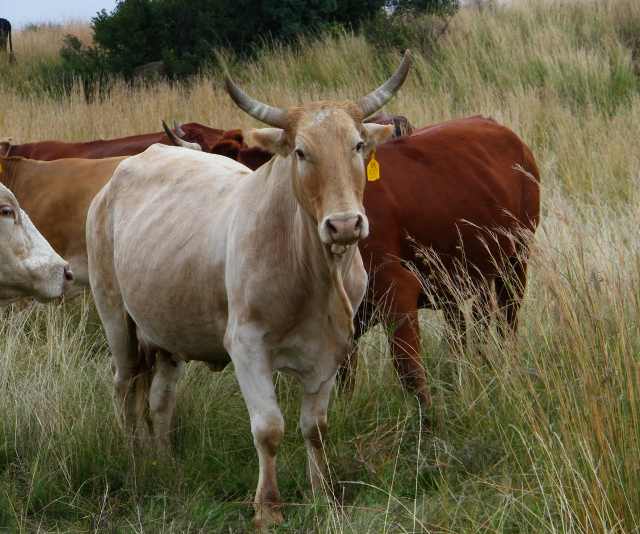 Thanks to Horst our Mighty Leader, for arranging this and getting us out on a rainy day....
Just a quick report on our day....the preliminary being some discussion as to whether it should take place at ALL but ... we braved the weather, did NOT get lost, contrary to the expectation of some....and did NOT regret it.... The lowlight of the drive hither was a YOOOOOGE area of poor unfortunate battery cattle crowded together in acres of cattle camp - THOUSANDS - I have never seen so many cattle together in my life - in fact, in my whole LIFE all together I have not seen so many cattle.
The camp was green and manicured, full of people doing scrap booking when we arrived, but gone when we returned from the walk.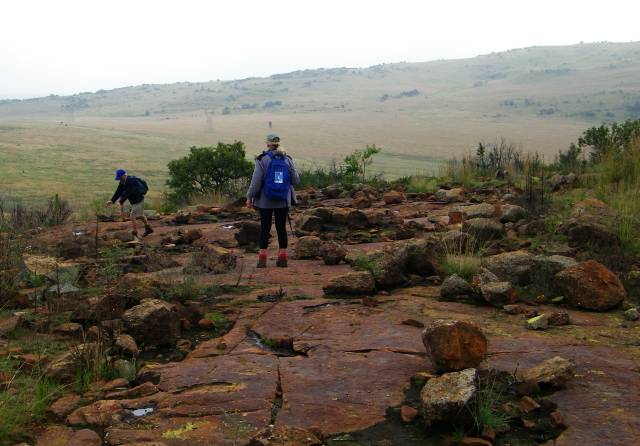 We 'saddled up' in the cold wind, and set off rather trepidatiously but soon warmed up. It did rain, but just briefly - long enough to get us all geared up for rain and then it stopped.....It was lovely to be out in the brisk air (as opposed to sitting indoors hunched over a heater) although the hike was not that spectacular...Waving fields of long grass, an interesting herd of cattle singing in different keys, a view of the Vaal dam, a ridiculous lunch squatted down in the VERY long grass (see pics) with Absolutely no view - it was even difficult to see each other.....a patch of amazing green and speckled rock...and a rather rocky uneven bushwhack of a short cut home....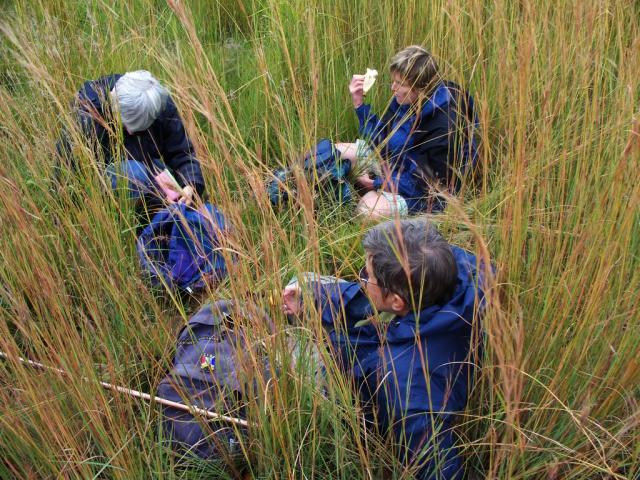 Where we had lunch in the lapa, chickened out of a row on the dam (sod's law - canoes at the ready, but all we could think of was cold water running from the sculls down into our sleeves and wet knees) and after some desultory chit chat we departed for home.
Very satisfactory and we should REALLY do more of these outings...Horst.....? YOU are the Chair Person.....
AND I went to TS where the subject of the talk was Tissue Salts, and I now urge EVERY one to do Tissue Salts, as it is the answer to World Peace. Everything can be fixed with Tissue Salts!!!! Even Old Age!!