Klipkraal (24/26 Feb 2023)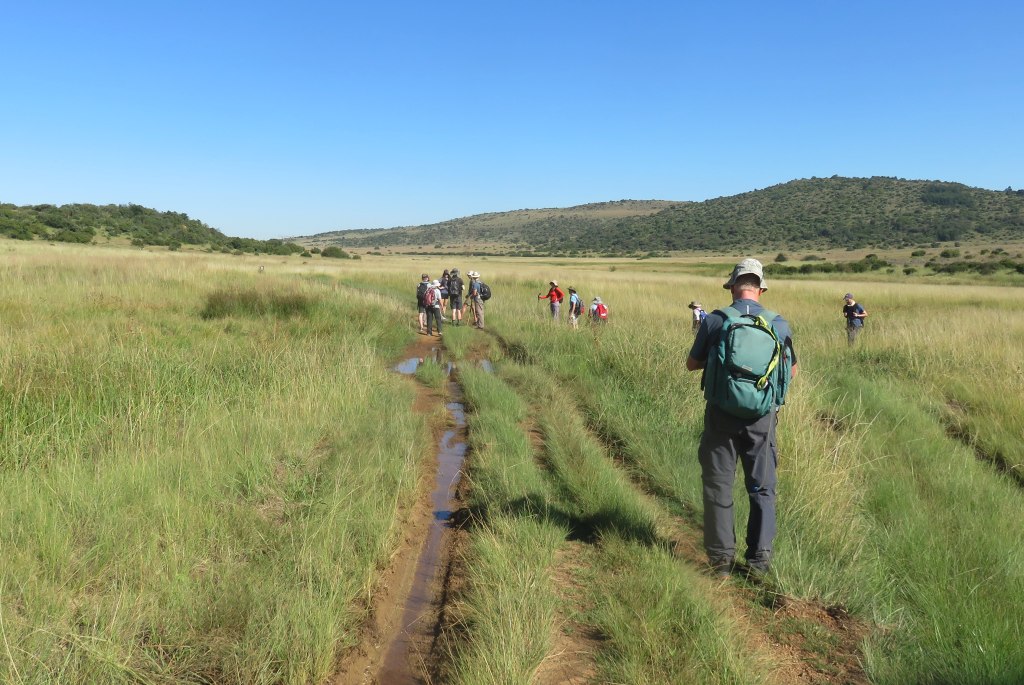 We have been here before, it's very close to home, near the Vaal-dam. But this time we stayed in different accommodations. 2km up from the normal place is an old farm house that offered excellent hiker accommodation. We lacked nothing.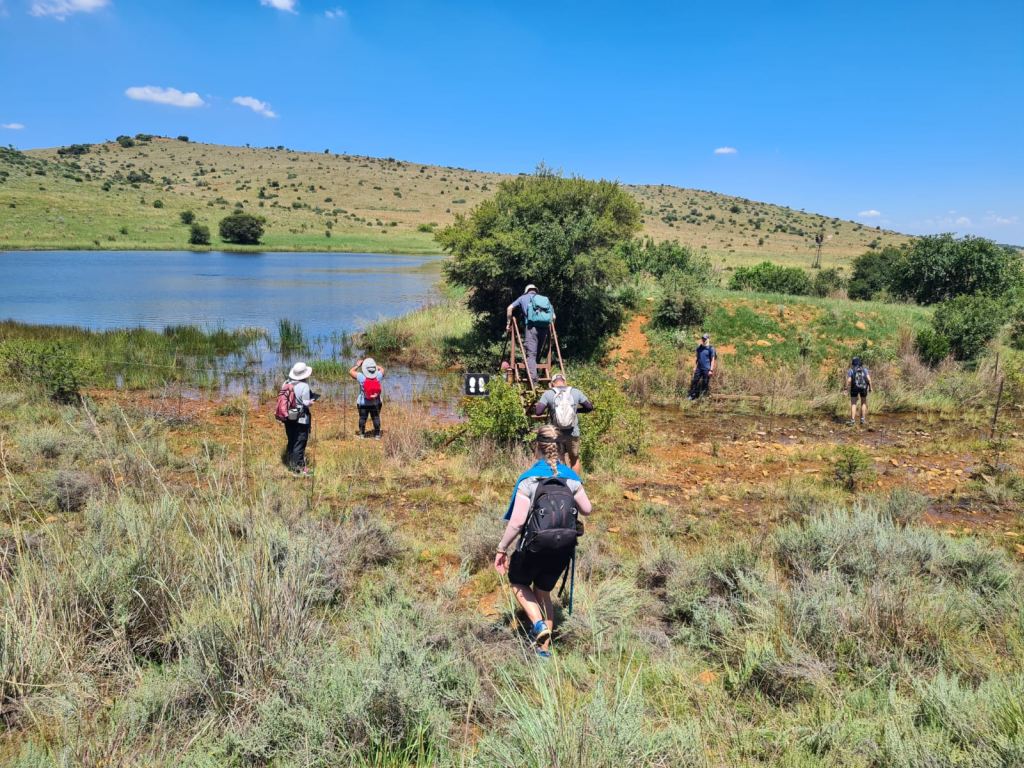 I wasn't to sure about the hike , still battling hip and knee problems, but I was determined to at least walk some of the distance. So, I did, and joined the main-group. A problem was that when I decided that I had reached my half way mark and sat down there was nobody else in sight, they had marched on. Apparently that caused a bit of a panic, cell phone reception was non-existing. So I trundled back and set under a tree at the main camp. Eventually Jenny arrived who had also decided that she wanted to return.
After a bit of a paddle on the dam, just Jenny, we set off to walk cross country through the mielie fields to get back to 'our' house.This was relatively a pleasant walk, except for the swamp we had to cross near the end.
The others soon arrived and we had a pleasant afternoon and a fire , and a braai in the evening. Checking out the near surrounding we petted some lambs in an enclosure and talked to some geese.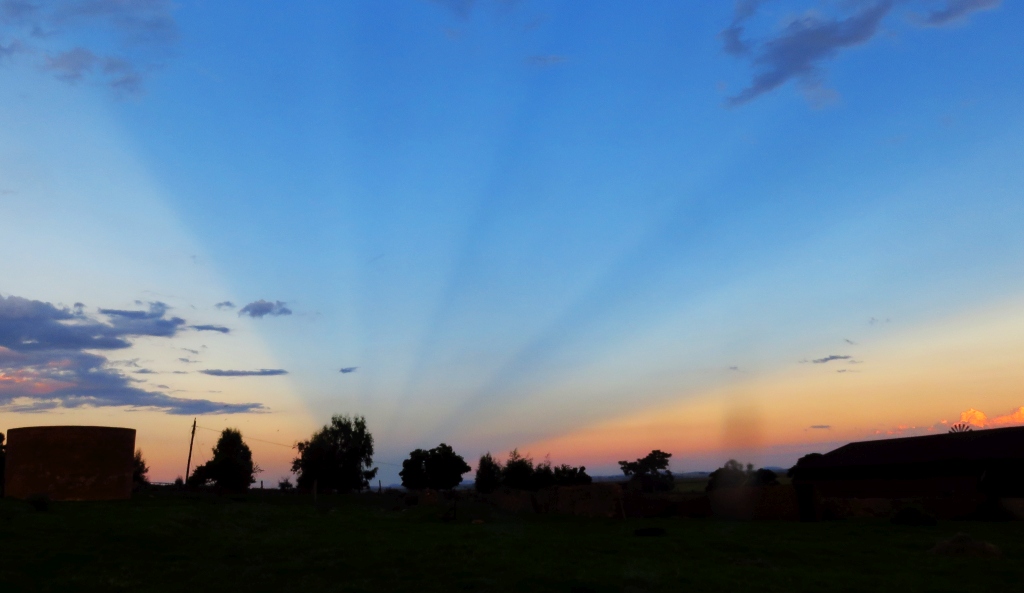 This being sunset time, Jenny noticed an unusual phenomena, something like sun rays but on the east side, opposite to where the sun was disappearing. That was strange and nobody at the time could explain it. It took some search on Google to find the answer, it was anticrepuscular rays. This is what Wikipedia has to say about it: Anticrepuscular rays, or antisolar rays, are meteorological optical phenomena similar to crepuscular rays, but appear opposite the Sun in the sky. Anticrepuscular rays are essentially parallel, but appear to converge toward the antisolar point, the vanishing point, due to a visual illusion from linear perspective.
There you are, I am nearly 81 now and still learn new things every day. I think live is fun.
Something else that got my tail wagging was an old graveyard. It contained only three graves, all children who had died in the 1920th. Why does that wag my tail? Because I like history and old things, check out my other website.