Kingdom trail 22-24 Oct 2010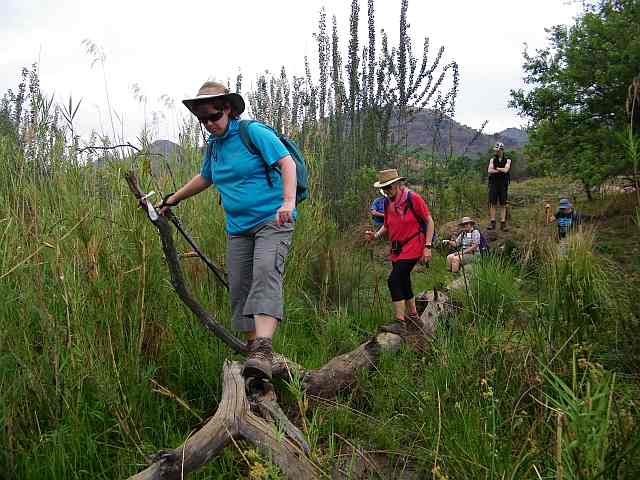 Hello Dearies......just a quick note to tell you that Kingdom was LOVELY. One of those places we have seen before where one drives in 'on top' and it looks uninspirational, and the hiking takes one down into the lovely valleys and gorges. Bit of a rugged last 10kms driving down into the valley on arrival...but the Abramovitz' new and Very Snazzy vehicle flashed through with aplomb. The camp is right on the banks of the Wilge River with lots of comfortable accommodation, very spacious thatched living-lapa, with lots of lounging space on built-in cushioned 'bankies' round the stone walls, and Heads on the Wall - big central fireplace for the winter....most satisfying...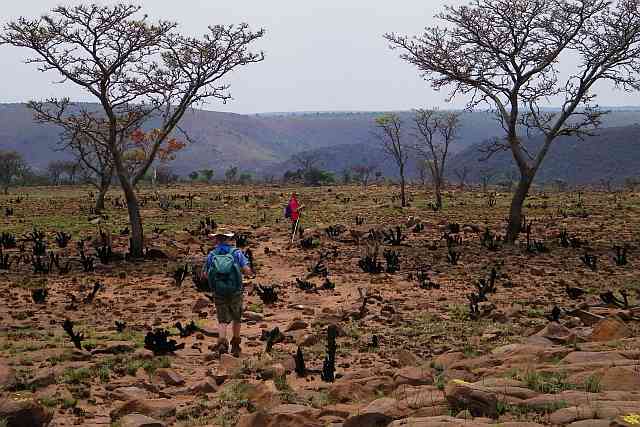 Amazing scenery, with fields/miles/acres of boulders being a feature, with fab views from the top, and nice riverine forests and cool walks as well....couldn't have asked for more....Sundays 'shorter hike' turned out to be longer than expected, and quite hot, and a bit of a bundubash, but as we needed to see the bend in the river before we turned back, we had to persevere! Some will say it was my fault, but I absolutely deny all responsibility. Anyone can say NO, not so???
A canoe allowed for a bit of pottering on the river, and a couple of co-campers (not close to us) caught some lovely shiny green fish (?what were they again?)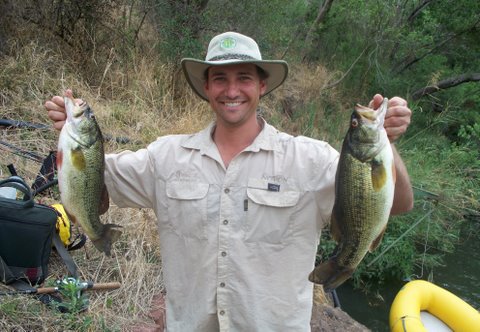 The 'award winning' photo competition got everyone snapping rather dementedly - not unusual to see competitors crouching over minute little nothings determined to get The Picture....There was even a 'competition within the competition' and night shots and bug shots....bit of everything!!! Best Efforts to be sent to Horst and outcomes reported later.
A communal dinner took place at a long table, with soft lights and much scoffing of the communal food of which it would appear that Judy's meringues were the highlight, although Judith's trifle was a close second. The 'entertainment' was a test of partner 'Communication and Listening.' Nothing wonderful there, I can tell you, with everyone blaming the other for the failures....rather enlightening!!!!
All in all a super weekend and thanks to all for input.
There was some discussion on the rather sad state of The Stars' hiking efforts for the year. There were hints of disbandment, but all being reluctant to part company as it were, it was suggested that hikes take place every second month, with those being selected with an eye on the 'non hikers' convenience' i.e. not too far or too taxing etc, and that more adventurous hikes could be tackled ad hoc inbetween, by those who wished to do so....