Goudrivier(22-25/Sept/23)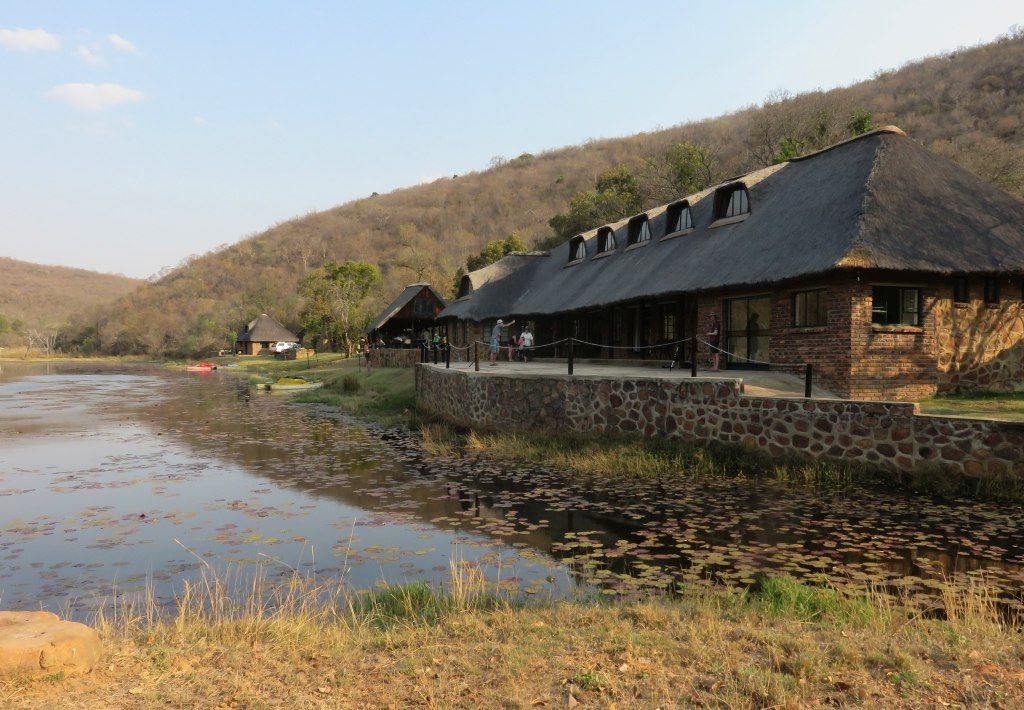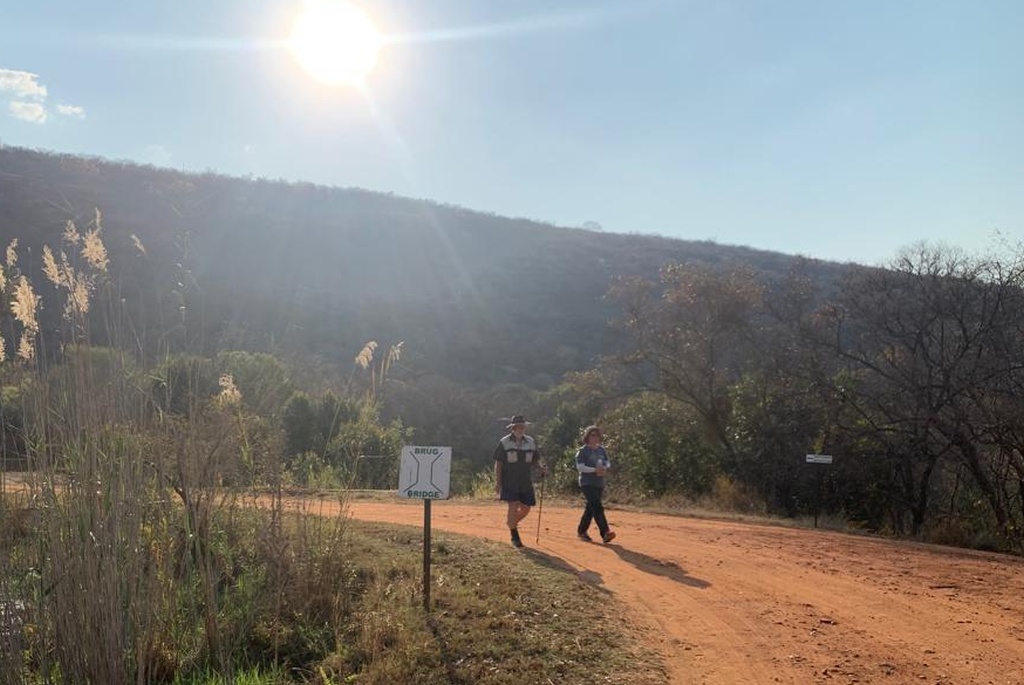 Goudrivier, a vacation place to the north (35km) of Vaalwater. Near to Lepalala where we used to go on a regular basis in the distant past.
It took us a long time to get there, that was because of a long weekend and thousands of cars going up north. In this situation the toll gates became a major hindrance with many kilometers of cars backing up. For Almé and Michael, who could only leave after work, it had become so bad that they decided to sleep over in Warmbath, arriving only the next morning.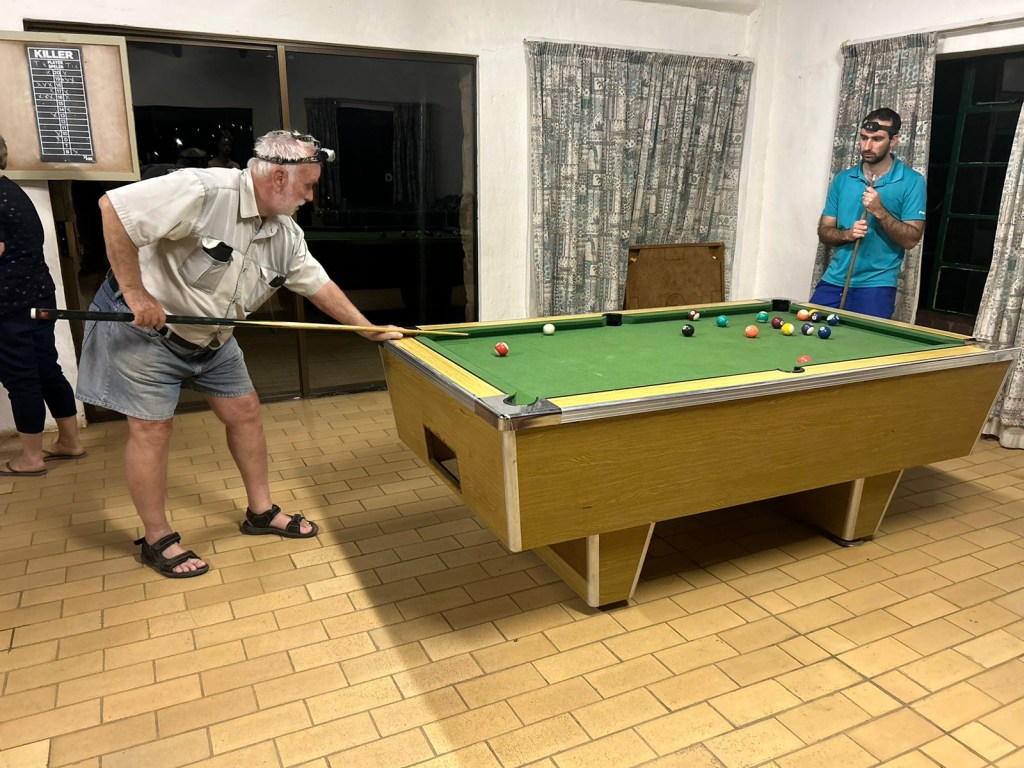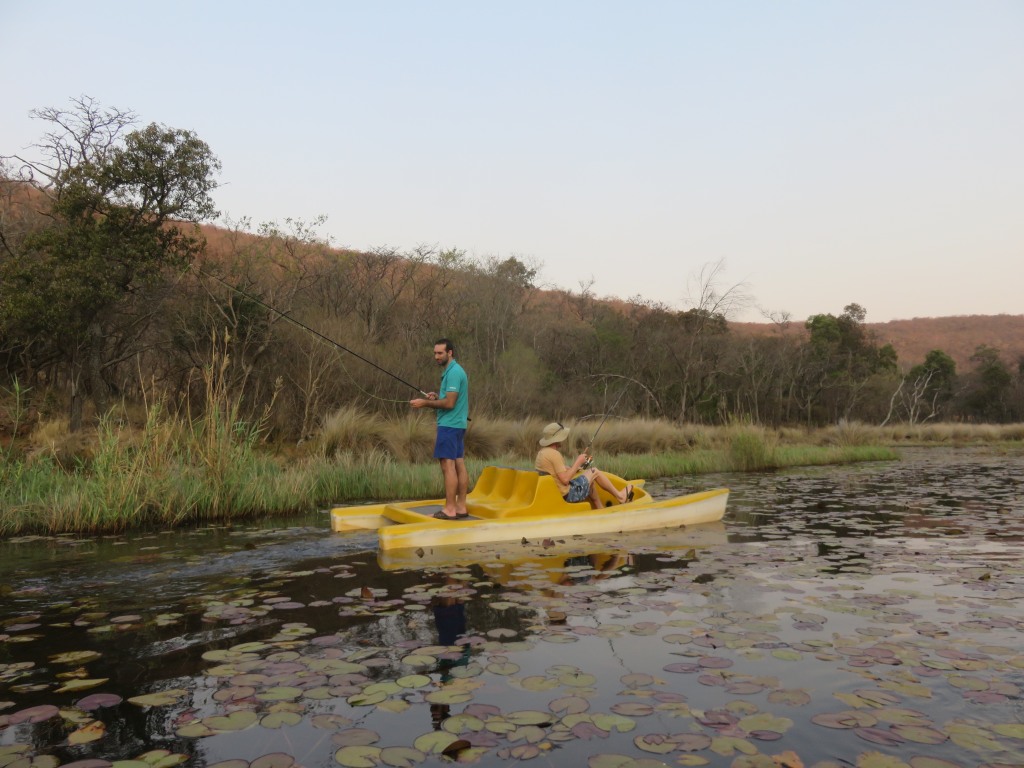 It is a lovely place , apart from hiking (not very taxing) one can occupy time by fishing (catch & release), swimming, boating, table tennis, snooker and just lazying around. We had the whole of Saturday and Sunday to do everything.
We did a hike on Saturday and Sunday. It was mostly along the roads, some of us walked further than others. Otherwise we occupied ourselves with some of the activities available. Like paddling on the dam amongst all the water lilies and catching fish at the same time.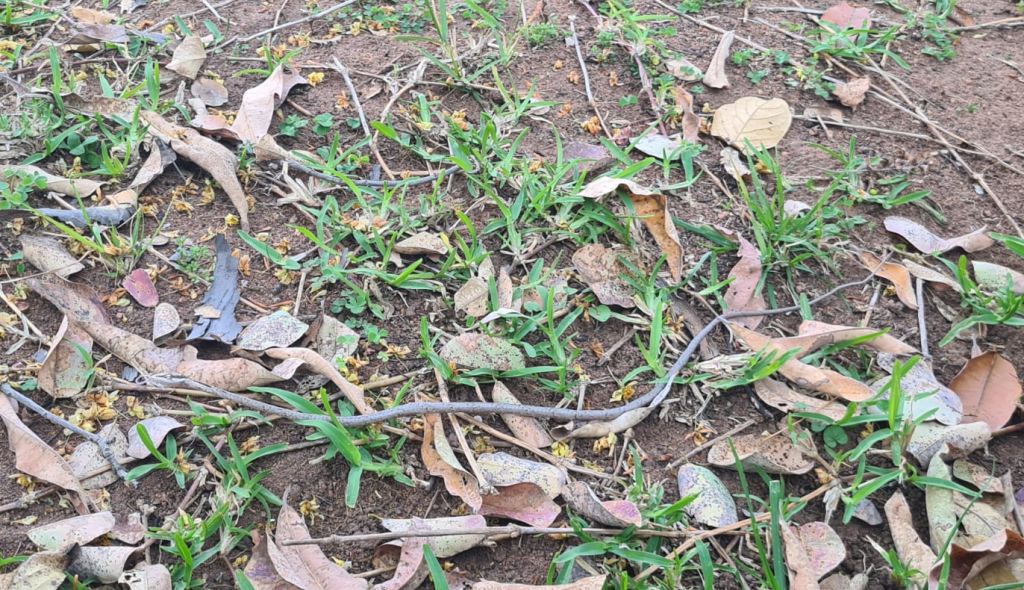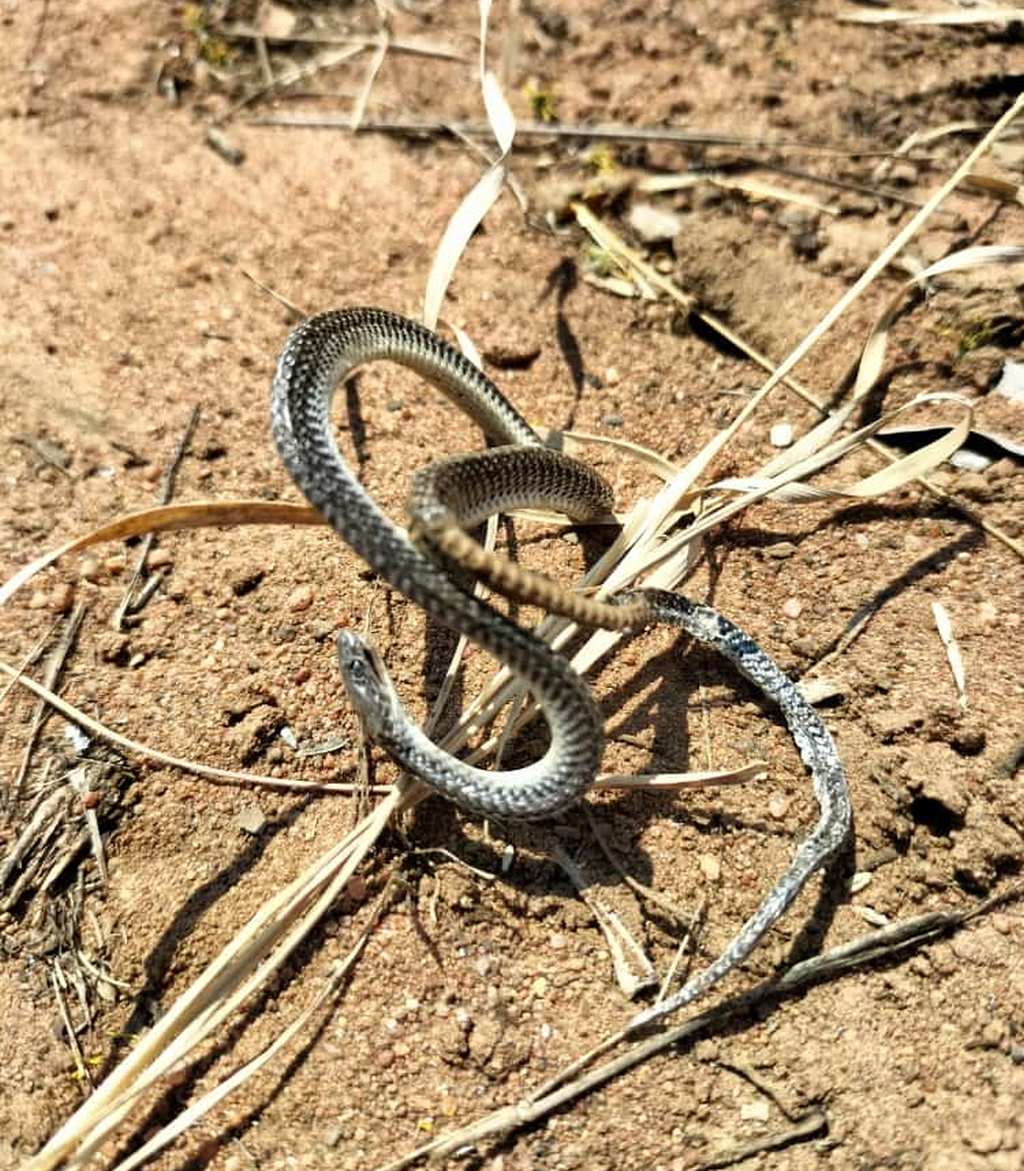 An interesting discovery was a vine snake noticed and photographed by Dave. In the books also referred to as Bird- or Twig snake, Thelotornis kirtlandii capensis. He spotted it moving through the grass, it is very well camouflaged and difficult to spot when sitting still. See the picture on the left, it looks like just a stick in the grass. But when excited it blows itself up, as in the picture on the right. From the book it is extremely poisonous, but fortunately bites are very rare.
Who was there? Tania, Allen, Michael, Almé, Tumi, Jenny, Hester Louise, Judith, Oliver, Christopher, Eleni and me.