Ficksburg (16-18 Nov 2018)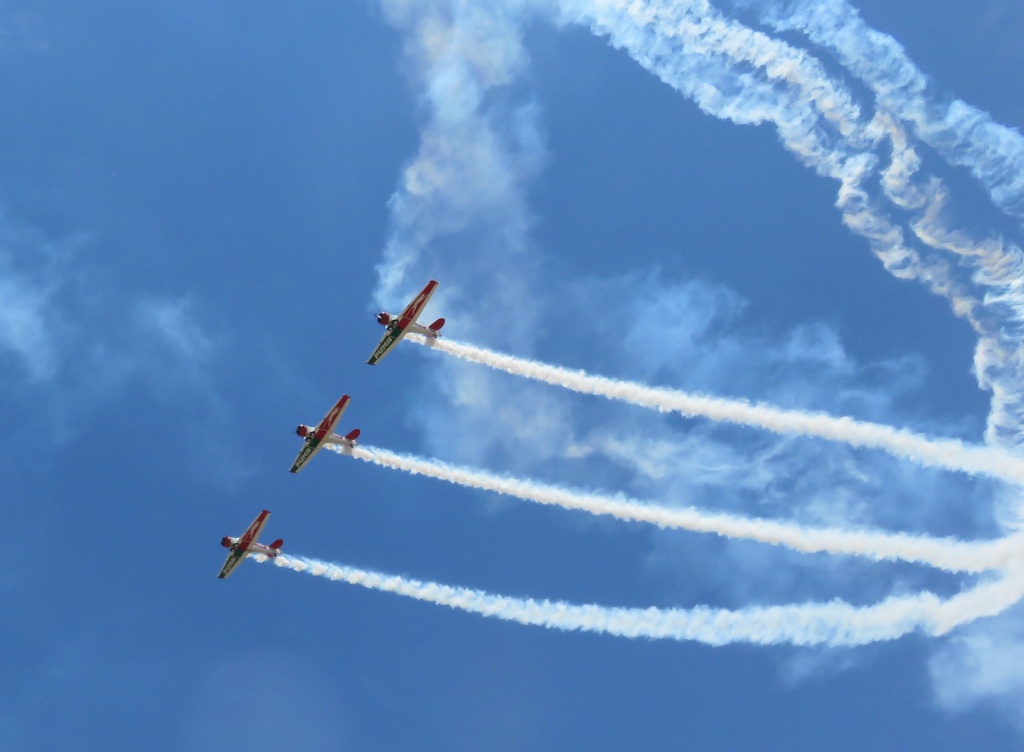 The reason we went to Ficksburg is because of the cherry festival. An annual event to market their cherries and cherry products. And here is the report prepared by Jenny.
Thanks once again to Tania for booking and organising this lovely outing. Tania's hikes have been the highlights of the year! We all arrived in dribs and drabs, from all directions, 15 of us, and spent Friday evening settling in, exploring the property, catching up etc. The farm has a number of interesting facilities for team building courses, student accommodation and horse riding among others, all On Request.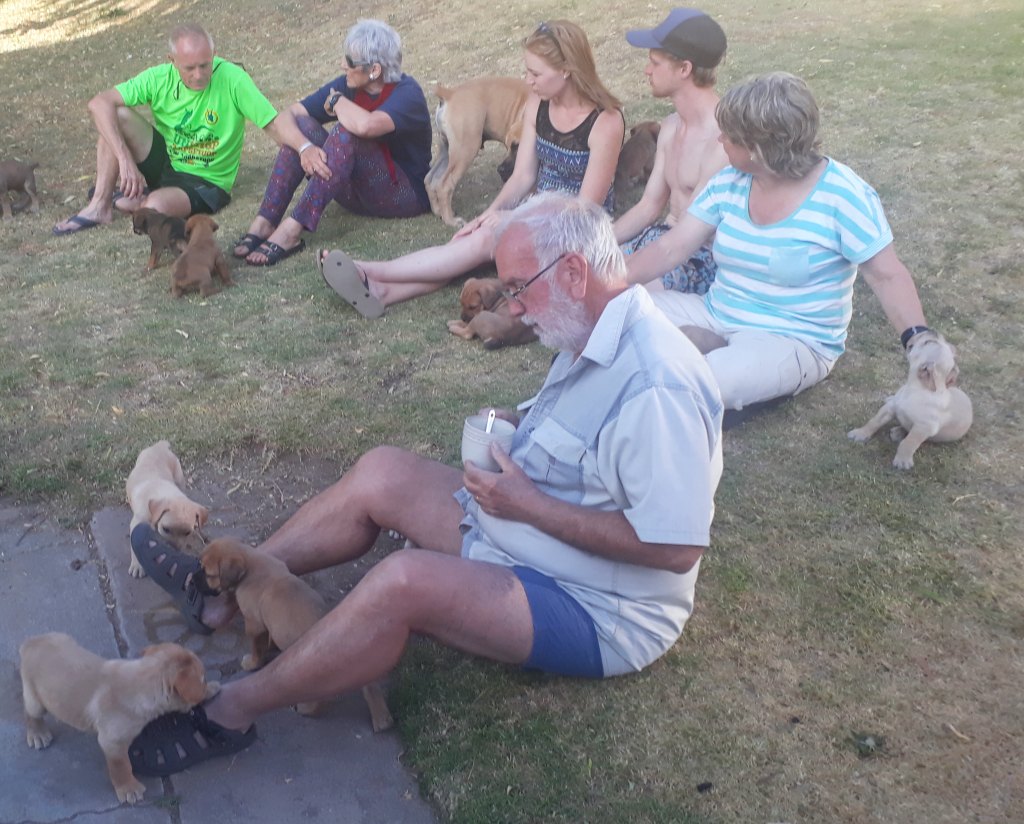 Pleasant managers living on the property, which is always nice…and a well kept farm, tidy and inviting, with dogs, cats and kids in abundance, mother Boer bull with saggy baggy boobs for feeding her 11 pups for a start! Plus five other dogs, two cats and a little gang of cute kids. Welcome shade around the camp, as it was extremely hot, and all the necessities in kitchen, bathrooms etc. Shocking roads once off the tar, but fortunately not too much.
The runners and walkers left at the crack, and did the Medihelp Cherry Festival Run/Walk, and were happy to finish in style before it became too hot. The rather less energetic ones rose at leisure and moseyed into Ficksburg a bit later to find that the town had, as usual put on a very good show, lots of interesting stands, foods, music and entertainment, re enactments of a high jacking, and other police/dog dramas, an excellent air show (which will be abandoned next year if no funding), cherry pip spitting (can there be a Ficksburg show without pip spitting?) and of course Cherries For Africa, cherry jam, chutneys, sauces, drinks, ice creams and more.
Everyone milled around doing their own thing, meeting and parting as the moment required. Also popped into the "Blik Plek" which has now added a vastly overpriced chocolate factory and a gin bar J and all ended up back at the farm quite early, as it really became TOO HOT to do much. Just lolled around until it cooled down. Gentle strolls into lovely views as the sun started sinking, and then a braai, ably presided over, as usual, by Allen. Time you handed over to someone else Allen! Take a break!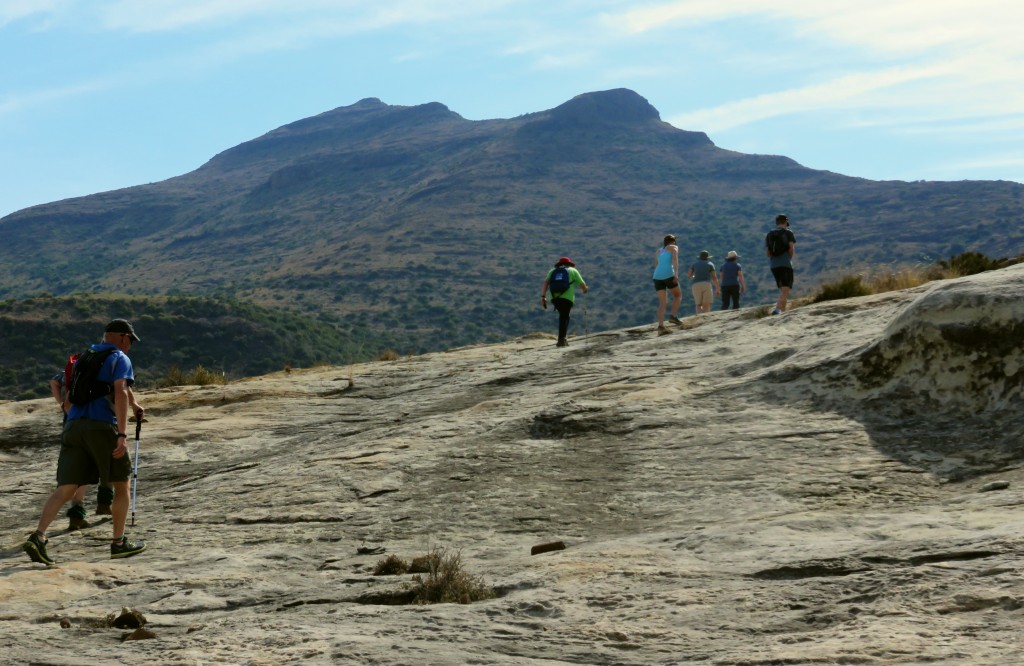 Hiking on Sunday was spectacular! We left unbelievably early (for us), to avoid the heat, so lovely and cool. We missed the path early on (what's new) but it was for the good, as we walked further than anticipated, over, round and between the massive sandstone cliffs and overhangs, enjoying vast and beautiful views with very little effort, as the vast sheets of rock provided easy walking, even to the highest points. I think I took more pictures of the interesting stony erosions and weathering in the rocks than the fabulous views! Finally hit the path to our original goal, Echo Cave, but by then it was too late, so that pleasure deferred to another day!
We dawdled round the camp for a while and left at about midday for an easy journey home, although the potholes and roadworks left much to be desired.
All in all a LOVELY hike. Thanks to all for pleasant company.