Faerie Glen Nature Reserve (22-Oct-2012)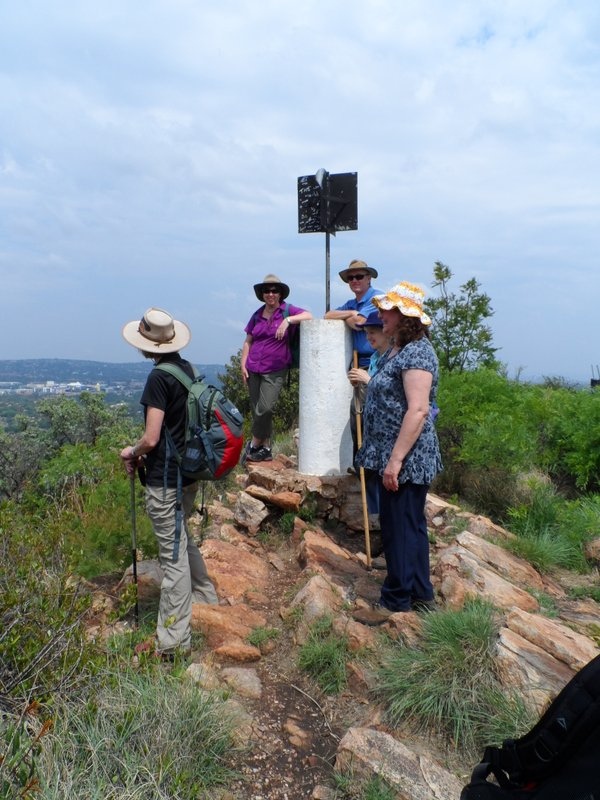 Strange way of spelling fairy, but that is what is on the map and what do I know about the English language. This is the place where we went to have a half day hike. A nature reserve in Pretoria, just to the east off the N1. Its cheap, only R5 entrance fee and pensioners even get it for R4. There isnt too much walking one can do and we did most of it.
Initially, of course, we went the wrong way and a conference had to be called to determine how to carry on. So off we went over the Moretele spruit and up the mountain, on the way a few more conferences had to be called in order to keep us on the right track. And we made it to the top of the highest point in the reserve, Renosterkop 1480m. Just for the records, we started at 1360m.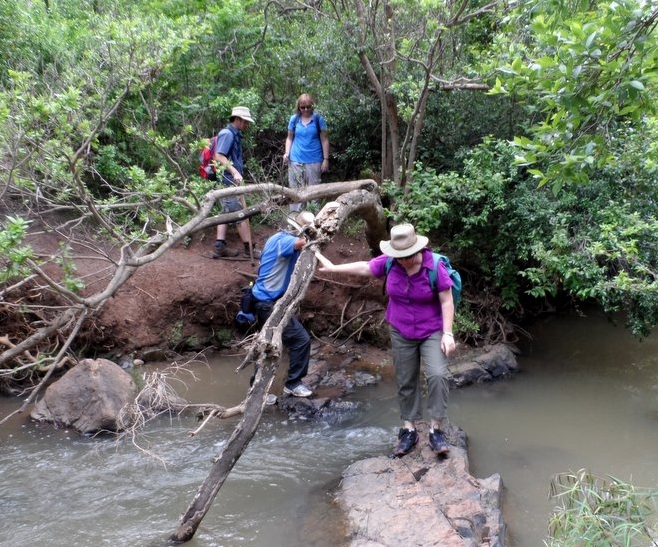 Downhill from here was a bit steep and rocky, we managed. Back to the spruit and then the path to the north of it back to the entrance. I enjoyed that section, it had lots of tree cover with some beautyfull yellow flowers and a river crossing.
So we finished by lunch time to move over to Judy and Oscar to have our lunch and a picture viewing session, Judith showing us some of her pictures from Turkey and Jörg the ones from our holiday in Iceland.
On that day I had forgotten to take my camera, fortunately others did, thus these pictures are not from me and the group photo in Judy and Oscars garden was by Oscar. I thought I show this picture as a record of what our aging group looks like.